The cannabis holiday of 4/20 has several origin stories, but if you're from Marin, you know that its nearly mythological roots truly comes from our very own Marin County. As the pandemic dragged on, this holiday has transformed when, for example, Hippie Hill was closed to the public in 2020. Thankfully, this past 4/20 was a thing at which to marvel, with some 20k stoners back on SF's famed hill, fully loaded with *legalized* weed for sale in the park and flurry of celebrities in attendance. Heck, even Iron Mike Tyson was there to co-emcee, though he was later caught on video punching a beligerant airplane passenger on his flight out of SFO. Nonetheless, with forced isolation due to the pandemic overwith, you can still hide tou at home with a bowl, joint, edidble or otherwise through these 15 best cannabis delivery dispensaries in Marin. Why is this list free to read?
Caliva is one of the best cannabis delivery companies in Marin, with services throughout the Greater Bay Area. Pre-rolls, sweets, topicals, vapes, flower, CBD goods, and other recreational marijuana products are available from Caliva. Caliva can transport everywhere in Marin County, including the East Bay, South Bay, and San Francisco. Caliva is a California-based startup that was founded in 2015 and has a number of well-known investors and partners, including Jay-Z and Joe Montana.
Marijuana Delivery Services Throughout The Bay
Farmhouse Artisan Market closely resembles the way of life in the North Bay. Farmhouse provides cannabis delivery options such as flower, edibles, CBD, and more, all sourced from the surrounding areas of Sonoma, Napa, Marin, Mendocina, and beyond, with an appreciation for the outdoors of Marin and Sonoma Counties and an understanding of the connection that our human lives have with the plants around us.
Proven is a medicinal and recreational cannabis delivery service that provides high-quality cannabis products the same day. During a shelter-in-place situation, this may not be the case. They have a $40 minimum order amount and can deliver up to 8 ounces if you have a medical recommendation or 1 ounce if you're just buying for fun. From pure flower to pre-rolls to edibles, Proven has it all. Concentrates, cartridges, Pax® Pods, STIIIZY Pods, topicals, and CBD for pets are all available.
Moonflower exclusively partners with businesses who share their aim of offering the greatest customer experience possible, from product through delivery. Their suppliers are all from California, and they all strive to provide you with the best cannabis possible. Moonflower delivers to Corte Madera, Tiburon, Sausalito, Mill Valley, Larkspur, Kentfield, Ross, Fairfax, San Anselmo, San Rafael, and Novato and offers a huge product inventory.
Buzz Delivery
#4 of 13 Top-Notch Cannabis Delivery in the North Bay
★★★★★
Buzz Delivery provides same-day cannabis delivery in the Bay Area. They're open from noon to 8 p.m. and can generally deliver within an hour. Pax vape pods to pre-rolled blunts are all available at Buzz. They have a $50 minimum order and charge $2 for delivery. All goods offered have been thoroughly lab tested in accordance with the Bureau of Cannabis Controls' testing guidelines.
Foggy Daze Delivery
#5 of 13 Top Marin Marijuana Delivery Services
★★★★★
Foggy Daze Delivery describes itself as a marijuana grower and delivery business in the area. Evrett, the guy behind Foggy Daze, began his career as a cannabis trimmer 20 years ago and now has 150 strains under his belt. The delivery begins at 11 a.m. and continues until 10 p.m. They are open seven days a week and take pleasure in offering excellent customer service.
Flowsent is a high-end marijuana delivery service that serves San Rafael and its environs. Their staff has a combined 50 years of experience in the cannabis sector, resulting in relationships with notable pot companies such as Guild Extracts, Papa & Barkley, Whoopi & Maya, Elyon Cannabis Farm, Alien Labs, Fig Farms, Sovereign, and Lagunitas. Product delivery is available in 2 hours or less.
JAHnetics Delivery
#7 of 13 Top-Notch Weed Delivery Services Marin
★★★★★
Jahnetics Delivery offers reasonably priced locally sourced flowers in the Bay Area. Delivery times range from 11 a.m. to 8 p.m., and delivery times range from 45 minutes to 3 hours, depending on the region. Many of Jahnetics' cannabis strains have received awards at Hempcon and in the High Times. Deliveries are free with a $40 minimum purchase.
Firefly Marin
#8 of 13 Best Cannabis Delivery in the North Bay
★★★★☆
Firefly Marin is so proud of its customer service that if you don't find what you want, simply ask and they'll do their best to get it for you. Firefly offers free shipping on purchases of $60 or more. Monday through Saturday, 11 a.m. to 8 p.m., they deliver.
Healing Light delivers and grows local flowers in the Bay Area (Northern California). They may deliver things from 11 a.m. until 1 a.m., with minimum orders ranging from $25 to $75. Healing Light hand obtains cannabis from a variety of small batch family owned farms in addition to their in-house cultivars. San Francisco, Marin, the East Bay, and the Peninsula are all served.
West Coast Smoke
#10 of 13 Top-Notch Cannabis Delivery Dispensaries
★★★★☆
West Coast Smoke sells high-end cannabis for medical and recreational use to adults. West Coast Smoke, which serves Santa Rosa, Napa, Ukiah, and other nearby communities, offers a lot of 4/20 deals this year. WCS offers a wide range of goods to pick from, including vapes, dabs, edibles, and even drinks. You'll discover discounts on flower, pre-rolls, pods, and more on 4/20.
Purple Star
#11 of 13 Best Weed Delivery Services Marin
★★★★☆
Healing is at the heart of Purple Star MD's purpose. They are claimed to be San Francisco's most cheap dispensary, and they distribute throughout the Bay Area. Purple Star offers daily promotions, and while we're not self-isolating, they host entertaining demos and events at their San Francisco site. On 4/20, they will offer longer hours, as well as curbside pickup and online purchasing.
Marin, San Francisco, the East Bay, the Peninsula, Contra Costa, and the Greater Tri Valley Area are served by Sava, which is more than simply a cannabis delivery service. Sava aims to meet the unique demands of its wide customer base with a light and attractive online platform. Sava aims to match you with what works for you since they believe the "best cannabis" can only be the best for you.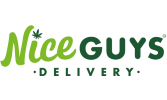 Nice Guys Delivery
#13 of 13 Top Cannabis Delivery Dispensaries
★★★★☆
Nice Guys Delivery is a cannabis delivery service that offers a wide range of items. They provide a variety of specials that are prominently posted on their main page, and new members receive a 25% discount. Nice Guys also sells seeds for people with a green thumb who want to start their own garden. They'll have a live stream on 4/20 so you can celebrate the occasion with the Nice Guys community.
WHY THIS LIST IS FREE TO USE
The above list includes Marijuana Delivery Marin that SFist believes actively provides superior services. In some cases, they are among the most successful teams in San Francisco. In some cases, variable, sponsorship listing fees or commissions effect the ranking position of the teams, but every one has a history of providing great services. To learn more about SFist's classifieds listings read more here.
---
---
SFist / Best of San Francisco / Best Marijuana Delivery Companies SF / 13 Best Marijuana Delivery Marin