There's a host of reasons why many people opt into getting weed delivered before ever stepping foot in a cannabis dispensary, some more reasonable than others. For those of us who don't like lines, or being around other people, it's just so much easier to cut the hassle from walking into a dispensary and instead order from a premium delivery service. Residents of Richmond are blessed with a variety of different options when it comes to getting trees delivered to their front door, and below we have listed some of the Top Cannabis Delivery Dispensaries in Richmond for the next time you decide to order in. Why is this list free?
Eaze
Top Featured Marijuana Delivery Services Richmond
Eaze provides more than simple cannabis delivery services. They have become the top marijuana delivery marketplace. A team of weed nerds built this premier service to utilize a unique combination of data, delivery, and dank to give you the highest quality products in the shortest amount of time - all in one easy-to-use platform. Forget about waiting in lines, as Eaze delivers directly to your door in an hour or less. Eaze offers top options in THC and CBD products to fit within virtually any budget or experience level. Another thing that makes Eaze amazing is their commitment to the community and their brand partners. Eaze lets you search by BIPOC and Women owned labels, as they work to support and build an equitable cannabis industry.
SAVE 30% on your first order with discount code: SFIST
Existing Eaze Customers SAVE 10% on your next order with code:SFIST10
Amuse's weed delivery service is designed to let you choose from the best content cannabis has to offer. Known for having the most access to and best prices for top Bay Area Cannabis Companies such as Stiiizy, Sherbinksi's, Cookies, WYLD, Kiva, and Lowell Farms, Amuse has exploded onto the Northern California cannabis delivery scene and has shown no signs of giving up ground any time soon. Serving the entire Bay Area 365 days a year, with $0 delivery fees, consider Amuse the next time you want to get high but don't want to leave the crib.
New Customers SAVE $50 With Code: RICHMOND50
Existing Amuse Customers SAVE $10 With Code: RICHMOND10
Green Gold Delivery
#1 of 9 Best Richmond Marijuana Delivery Dispensaries
★★★★★
Green Gold Delivery is a cannabis delivery service established in Oakland that provides Richmond residents with the highest grade cannabis items at a reasonable price. Fast, easy, and professional, GGC provides medical and recreational customers with top-grade products and high-level service. Being fully licensed, all cannabis products are lab-tested for your safety, and their crew goes to great lengths to make sure your order is delivered in the most discrete manner possible.
Green Remedy
#2 of 9 Leading Marijuana Delivery East Bay
★★★★★
Green Remedy's goal is to meet the needs of their customers on a wide range of levels. The staff at this Richmond dispensary, which opened in 2012, understands that some customers require cannabis to treat certain medical problems, while others prefer to use it recreationally to relax. Employees come from a variety of backgrounds and are trained to provide each and every consumer with the best cannabis experience they've ever had. It's their job to understand what you're looking for and assist you in finding it.
Herban Delivery
#3 of 9 Top-Notch Cannabis Delivery Service in Richmond
★★★★★
With Herban Delivery you may now get your favorite weed online and have it delivered right to your door in Richmond. Once you become a regular, you can begin to take advantage of their rotating specials page where you'll discover a variety of offers. Herban Delivery exclusively works with industry veterans who are continuously on the lookout for new brands to offer you the greatest items, knowing their clients are most deserving of the best products available.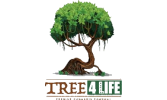 Tree4Life Mobile
#4 of 9 Top Richmond Marijuana Delivery Dispensaries
★★★★★
Boasting top quality meds at an affordable prive, Tree4Life is quickly becoming one of Richmond's hottest cannabis delivery services. Promising great offers, quality bud, and premium customer services, many Tree4Life reviews reference speedy delivery and professionalism throughout the entire purchasing process. Consider Tree4Life for your cannabis delivery needs in Richmond, CA today.
Marijuana Delivery Services Throughout The Bay
Luv Delivery
#5 of 9 Leading Weed Delivery Richmond
★★★★★
Luv Delivery is home to one of the largest cannabis delivery menus in the entire state of California. Also known as 831 delivery, Luv offers free gifts to first timers and has an amazing referral program that rewards the most loyal patients with gifts. Luv Delivery also provides real-time GPS tracking for each of their drivers, so you're not stuck at home waiting what's taking so long.
The City Delivery
#6 of 9 Top-Notch Marijuana Delivery East Bay
★★★★★
As cannabis enthusiasts, The City Delivery hopes to share their passion with you. It is the mission at TCD to provide excellent service to everyone and to provide useful, educational information so that customers may make the best decisions for themselves. Everyone should feel comfortable and confident in their purchase, and their professionally educated personnel will guide you through the process and help you locate the ideal products for your satisfaction.
Cali Xpress
#7 of 9 Best Cannabis Delivery Service in Richmond
★★★★★
Cali Xpress provides a wide range of cannabis goods that can meet any of your needs, whether you're searching for the cheapest ounce, the highest percentage THC strain, or the most value. Cannabis delivery service Cali Xpress has set out to provide Bay Area residents with some of the greatest goods available on the market. Check out the Cali Xpress delivery menu now if you want to get some great cannabis items delivered right to your front door.
Cloud Family
#8 of 9 Leading Richmond Marijuana Delivery Dispensaries
★★★★★
When it comes to cannabis, Cloud Family believes that top-shelf cannabis is not just a buzzword, but a right. With a team made up of cannabis lovers and advocates, Cloud Family members eat, breathe, and sleep cannabis. Cloud Family is one of the leaders in Richmond when it comes to customer service and fire strains, offering rock bottom prices with lower taxes than most delivery services.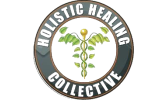 As one of Richmond's premier medicinal and recreational use cannabis delivery dispensaries, Holistic Healing Collective has committed time and again to providing their customers with premium access to the best cannabis in a safe environment. The staff at HHC is attentive and available seven days a week to answer any questions you may have and make sure that you are fully satisfied with what you order. Give them a call and press 2 to speak to their budtenders if you need assistance picking your products, they are a great resource.
WHY THIS LIST IS FREE TO USE
The above list includes Marijuana Delivery Services Richmond that SFist believes actively provides superior services. In some cases, they are among the most successful teams in San Francisco. In some cases, variable, sponsorship listing fees or commissions effect the ranking position of the teams, but every one has a history of providing great services. To learn more about SFist's classifieds listings read more here.
---
SFist / Best of San Francisco / 9 Best Marijuana Delivery Services Richmond