Last Updated August 16, 2022
San Francisco's housing market is notorious for favoring landlords over tenants, making the process of finding a new apartment incredibly stressful. If you've had enough of the overcrowded, poorly maintained apartments you've been viewing on Craigslist and are ready for professional assistance in locating your next home, then look into working with one of the following top Leasing and Rental Agents in San Francisco. Why is this list free?
Lisa McCarrel
Best Featured San Francisco Rental Realtors
★★★★★
Lisa McCarrel and her team at Move Bay Area have consistently been reviewed the top Rental Homefinding and Relocation agency in SF, and have helped thousands of renters find homes throughout the Bay, from Marin to SF to Silicon Valley. As a Bay Area native with 12 years of real estate experience, Lisa knows the rental market like the back of her hand. Her team of exceptional agents follows a tried and true process to help match renters with the perfect home at all price points, whether they're looking for a one-bedroom apartment or a luxury single-family home. Move Bay Area has a service that matches every situation, from quick and efficient Day Tours, to longer searches for the ideal home, to complex school and neighborhood searches. Rely on Move Bay Area's personal touch and unparalleled connections to real estate professionals for your next rental search.
Nick Residential
Top Featured Rental Relocations Experts in SF
★★★★★
Nick is a San Francisco Native who has lived all over SF. In fact, he has called Marin and Sonoma Counties his home in the past, as well. His experience in the real estate industry spans over a decade, and his knowledge of every nook and cranny of San Francisco gives him the distinct advantage of not only insight into a neighborhood today, but also the trend or trajectory that it is on. His deep connections on the buying and selling side of real estate gives him the ability to help place high-budget renters in exquisite housing that's not listed on the market, and his past as a landlord, with connections to property managers can help anybody looking to find the perfect place, whether its a 1 bedroom unit or a 5 bedroom penthouse. Nick works with renters of all sizes, and he specializes in out-of-town clients who are in the process of moving to the City.
Ray Amouzandeh
#1 of 11 Leading Apartment Rentals SF
★★★★★
Ray Amouzandeh, on behalf of TARGA Residential Brokerage, has been providing San Francisco with some of the most reliable and expert residential real estate services for almost 15 years. Ray has a stellar reputation in the industry, and his ability to pick up on even the smallest of things and see that they are addressed gives you complete peace of mind in all of your rental dealings. Ray Amouzandeh has a plan that will leave the landlord happy with a reasonable price in the present market and the tenant content with a pleasant living situation, regardless of the length of the lease.
Liz Pisco, an agent focused on rentals in SF, uses her extensive people skills and an in-depth understanding of the San Francisco rental market to assist tenants and landlords as they seek to discover a good match. Since September of 2005, Liz has dedicated herself to finding exceptional renters for her properties, and she has an impeccable track record of success in this endeavor. It's easy to see why Liz Pisco, a licensed real estate agent and investor, has become one of the best leasing agents in the Bay Area and a go-to resource for anybody looking to find or improve their living situation.
Stephen Dowdy
#3 of 11 Top San Francisco Rental Realtors
★★★★★
Executive relocation and property leasing are Stephen Dowdy's specialty, and he has consistently demonstrated an in-depth familiarity with tenant preferences and market tendencies. No surprise Stephen has so many satisfied customers: he goes above and beyond to foresee the niche market interests that will drive the SF real estate market. During his tenure with J. Wavro Associates, Stephen was able to learn a great deal about the local real estate market and how to be successful as a broker there. Obviously, his patrons are happy with his services. Stephen Dowdy has become one of the most reputable real estate agents in the San Francisco Bay Area because to the breadth and depth of his offerings.
Nolan Justus
#4 of 11 Leading Leasing Agents in SF
★★★★★
After more than a decade of service with RentSFNow, Nolan Justus is fully prepared to assist you with any rental residential real estate transaction in San Francisco. Nolan takes great satisfaction in his work ethic and his ability to effectively engage with consumers. Nolan is more than prepared to help you with your Bay Area rental requirements, as seen by the amount of listings he has and the variety of great ratings he has received.
Craig Berendt
#5 of 11 Top-Notch Apartment Rentals SF
★★★★★
Craig Berendt, Principal of Berendt Properties in San Francisco, has grown his widely recognized Real Estate firm by focusing on his clients' wants and requirements. Craig's expertise in property management and residential leasing has been invaluable to both renters and property owners. Nothing is too large or small for Craig and his crew to manage, thanks to their cost-efficient skill set that allows them to take on every project. Craig Berendt has the experience and knowledge to find you the perfect apartment, since he went into business for himself in January 2011 after working with J. Wavro as a leasing agent and broker associate for many years.
Betty Granoff
#6 of 11 Best Rental Agents San Francisco
★★★★★
Betty Granoff is well-known in the San Francisco area as a top expert on the apartment rental market. Betty uses her extensive background as a consultant and property manager to assist her customers in achieving their objectives. Betty has been a resident of San Francisco since 1986, giving her a unique understanding of the local rental market. Her integrity and savvy approach to business also allow her to offer a level of service that is hard to find elsewhere in the city.
Robert Link
#7 of 11 Leading San Francisco Rental Realtors
★★★★★
After joining the company in 1993 as a property manager, Robert Link worked hard and became principal in 2005, overseeing the daily operations of the S&L Realty sales and property management divisions. Robert currently holds the CA Bureau of Real Estate broker's license and the Certified Residential Manager (CCRM) designation from the California Apartment Association. His dedication to superior service for all clients and residents combined with his active involvement in the sales and brokerage sectors in SF and Oakland has helped him complete over 100 sales transactions and more than $115M in total transactions.
Rafael Davis
#8 of 11 Top-Notch Leasing Agents in SF
★★★★★
For nearly a decade, Rafael Davis, Chandler Properties' Director of Leasing, has been providing the Bay area with a variety of residential real estate services. His company has dedicated themselves to ensuring that they raise the bar when it comes to how property management and leasing in the San Francisco area is done. Rafael's main goal is to make sure that landlords get the most they can while still ensuring that he can minimize the vacancies for the landlords he is in contact with. Rafael will provide the best customer service, while still maintaining his company's high standard of customer service and integrity.
Marcus Gaetani
#9 of 11 Best Apartment Rentals SF
★★★★★
With over 3 generations and 70+ years of experience, not to mention a certification from the Institute of Real Estate Management, Mark Gaetani of Gaetani Real Estate is equipped to provide the utmost professional commercial real estate service in San Francisco. Offering a wide variety of commercial realty services in the Bay area, they specialize in Multi-unit properties. Gaetani Real Estate is ready to take the hassle out of all of your commercial property needs. Their experience assures their customers that there is little that is out of their purview. Gaetani also knows the Bay area, still located in the same spot that they began in San Francisco and has stayed there ever since. While their tactics and methods have changed, one thing has not. Their ability to continue to serve the San Francisco area effectively and with a sense of integrity.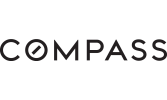 Alex Kaufman
#10 of 11 Best San Francisco Rental Realtors
★★★★
Coming from a family background with a wealth of knowledge of San Francisco, this real estate broker local to the Bay area has over a decade of experience in the industry. This is none other than Alex Kaufman of J. Wavro Associates. His variety of experience working in rental investments around the Bay area. Mr. Kaufman understands the importance of understanding the real estate market, and has spent a variety of time understanding the trends and recognizing the value as he understands that is one of the most integral parts of working in real estate. He uses this to ensure that you both get the best initial price, but that you also get the best R.O.I. (Return of Investment) every time.
Mark Campana
#11 of 11 Leading Apartment Rentals SF
★★★★
Anchor Realty has been passed down through a family all the way dating back to 1945 when it started with Angelo Campana and Rino Del Curto. Now, almost 75 years later, it is still family owned and operated. Now led by the highly capable Mark Campana, Anchor Realty is more than suited with the experience to assure that your commercial property management and investments will be adequately handled in a way that will make you happy that you chose a family owned business. With their years of experience and successful track record, you can rest easy with Mark Campana and Anchor Realty.