Last Updated January 24, 2022
Finding a new apartment in San Francisco can be an extremely stressful process, as the housing market in this city often caters more to landlords than the tennant. When you get tired of seeing crappy, crowded apartments that you found on Craigslist and are ready for some help when it comes to getting you in the perfect new home, consider one of the top Leasing and Rental Agents in San Francisco below to ease your burden and take the stress out of finding your next apartment. Why is this list free?
Lisa McCarrel
#1 of 12 Best San Francisco Rental Realtors
★★★★★
Move Bay Area is a relocation service dedicated to ensuring that your move to the San Francisco Bay Area is smooth and stress-free. Lisa McCarrel takes the time to understand your goals, develop a strategy, and guide you through the whole process, from house shopping to lease signing, whether you are moving within the city or to SF from far away. Although San Francisco and the neighboring cities in the Bay Area are wonderful places to live, finding the right apartment here is not simple. Lisa and the experts at Move Bay Area alleviate the burden associated with locating the ideal community, school, and apartment within your budget.
Ray Amouzandeh
#2 of 12 Leading Apartment Rentals SF
★★★★★
Representing the TARGA Residential Brokerage team with nearly 15 years of experience in residential real estate practices, Ray Amouzandeh has been providing San Francisco with some of the most consistent, professional service in the industry. With a reputation to back his claims, Ray's renowned ability to perceive the most minute details and make sure they are taken care of means you have nothing to fear when it comes to all of your renting needs. Whether you are looking for something short- or long-term, Ray Amouzandeh has the strategy to leave everyone at the table feeling satisfied, ensuring the landlord receives a fair price on the current market and the tenant is comfortable and happy in their new home.
With a wealth of communication and deal-making skills to bring tenants and landlords together, Liz Pisco works with Rentals In SF to help her clients find their dream rental. Liz has been committing herself to the search for great tenants and great properties since September of 2005 and has an impeccable track record of making this happen. Licensed as a real estate agent and investor, it's clear to see how Liz Pisco's understanding and experience have helped her build a reputation in the Bay Area as one of the premier leasing agents to help you figure out how to upgrade where you rest your head.
Stephen Dowdy
#4 of 12 Top San Francisco Rental Realtors
★★★★★
Specializing in executive relocation and property leasing, Stephen Dowdy has shown from the get-go that he understands tenant trends and exactly what they're looking for. Stephen goes the extra mile to predict the specific market interests that will drive the SF Real Estate market, it's no wonder he has so many happy clients. Stephen's time with J. Wavro Associates has helped him ascertain a wealth of knowledge surrounding the local market and how to succeed as a real estate broker in the area. If he's succeeding, his clients must be as well. Offering a wide variety of services, Stephen Dowdy has grown to become one of the most trusted real estate brokers in the San Francisco Bay area.
Nolan Justus
#5 of 12 Leading Leasing Agents in SF
★★★★★
Working with RentSFNow for more than ten years has helped Nolan Justus acquire the skills to be adequately equipped to assist with any residential real estate transaction in San Francisco. Always raising the bar, Nolan prides himself on the way he works with his customers and his ability to communicate efficiently. The number of listings that Nolan has as well as the array of positive reviews go a long way to show that he is more than ready to assist with your Bay area rental needs.
Craig Berendt
#6 of 12 Top-Notch Apartment Rentals SF
★★★★★
As the Principal of Berendt Properties, Craig Berendt has helped grow his top-rated SF based Real Estate by helping to satisfy his clients' needs. Specializing in property management and residential leasing, Craig has proven to be an asset to both tenants and landlords alike. Craig's cost-efficient skill set gives his team the ability to tackle the most difficult of challenges, assuring you there is nothing too big or too small for them to handle. Having started his own business in January of 2011 after years at J. Wavro as a leasing agent and broker associate, Craig Berendt has the necessary tools to get you in the apartment of your dreams.
Betty Granoff
#7 of 12 Best Rental Agents San Francisco
★★★★★
When it comes to apartment rentals, Betty Granoff has established herself in San Francisco as one of the premier leasing specialists. Betty combines her years of experience as a landlord and consultant to help her clients exceed their goals. Betty has lived in SF since 1986, helping her get her finger on the pulse of the city's rental market, and her honesty and sophisticated sales strategy helps her provide a service that is relatively unmatched in San Francisco.
Robert Link
#8 of 12 Leading San Francisco Rental Realtors
★★★★★
After joining the company in 1993 as a property manager, Robert Link worked hard and became principal in 2005, overseeing the daily operations of the S&L Realty sales and property management divisions. Robert currently holds the CA Bureau of Real Estate broker's license and the Certified Residential Manager (CCRM) designation from the California Apartment Association. His dedication to superior service for all clients and residents combined with his active involvement in the sales and brokerage sectors in SF and Oakland has helped him complete over 100 sales transactions and more than $115M in total transactions.
Rafael Davis
#9 of 12 Top-Notch Leasing Agents in SF
★★★★★
For nearly a decade, Rafael Davis, Chandler Properties' Director of Leasing, has been providing the Bay area with a variety of residential real estate services. His company has dedicated themselves to ensuring that they raise the bar when it comes to how property management and leasing in the San Francisco area is done. Rafael's main goal is to make sure that landlords get the most they can while still ensuring that he can minimize the vacancies for the landlords he is in contact with. Rafael will provide the best customer service, while still maintaining his company's high standard of customer service and integrity.
Marcus Gaetani
#10 of 12 Best Apartment Rentals SF
★★★★★
With over 3 generations and 70+ years of experience, not to mention a certification from the Institute of Real Estate Management, Mark Gaetani of Gaetani Real Estate is equipped to provide the utmost professional commercial real estate service in San Francisco. Offering a wide variety of commercial realty services in the Bay area, they specialize in Multi-unit properties. Gaetani Real Estate is ready to take the hassle out of all of your commercial property needs. Their experience assures their customers that there is little that is out of their purview. Gaetani also knows the Bay area, still located in the same spot that they began in San Francisco and has stayed there ever since. While their tactics and methods have changed, one thing has not. Their ability to continue to serve the San Francisco area effectively and with a sense of integrity.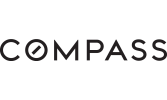 Alex Kaufman
#11 of 12 Best San Francisco Rental Realtors
★★★★
Coming from a family background with a wealth of knowledge of San Francisco, this real estate broker local to the Bay area has over a decade of experience in the industry. This is none other than Alex Kaufman of J. Wavro Associates. His variety of experience working in rental investments around the Bay area. Mr. Kaufman understands the importance of understanding the real estate market, and has spent a variety of time understanding the trends and recognizing the value as he understands that is one of the most integral parts of working in real estate. He uses this to ensure that you both get the best initial price, but that you also get the best R.O.I. (Return of Investment) every time.
Mark Campana
#12 of 12 Leading Apartment Rentals SF
★★★★
Anchor Realty has been passed down through a family all the way dating back to 1945 when it started with Angelo Campana and Rino Del Curto. Now, almost 75 years later, it is still family owned and operated. Now led by the highly capable Mark Campana, Anchor Realty is more than suited with the experience to assure that your commercial property management and investments will be adequately handled in a way that will make you happy that you chose a family owned business. With their years of experience and successful track record, you can rest easy with Mark Campana and Anchor Realty.