Last Updated January 27th, 2022
Today's tax laws are growing more and more complicated and overbearing for the average person. At the end of the day, all anyone really wants is to not miss deductions and get the most money back they can without risking being audited. Preparing your own tax return can be an uphill battle that leaves you with more questions than answers. Whether you're the type of person who completes their taxes right after they receive their W2, or you wait until the very last minute, don't do them yourselves. Count on one of these leading Tax Preparation Firms in San Francisco to help you reduce your financial stress and bring peace of mind to your tax process. Why is this list free?
While Dimov Tax has grown to offer a full-array of top-level accounting services in San Francisco, you can tell from their name that Tax Preparation is their game. Specializing in tax prep and planning for both individuals and businesses alike, Dimov Tax has been working with residents of the San Francisco Bay Area and beyond for more than 12 years. Don't just take our word for it; you can tell from the astonishingly high number of five star reviews for Dimov Tax on multiple platforms that this company means business, and is going to save you money and maximize the returns you get on your taxes this year.
Based in San Francisco, California, Alan Steger Tax Service specializes in a variety of areas of taxation, including individual, partnership, company, trusts, and estates on both the federal and state levels. Alan Steger Tax Service delivers personalized tax preparation that automated programs cannot match. They stay current on changing tax laws as well as the changes in your life, like the birth of a child, taking on a new job, buying a new home, or the coming into of some inheritance. As an Enrolled Agent, they are bound by the IRS's ethical standards and regulations of professional behavior. They are dedicated to providing high-quality, individualized service with the utmost professionalism.
Kelly Tax SF
#2 of 13 Top-Notch Tax Return Experts
★★★★★
Kelly Tax SF doesn't just do taxes for a living; they do taxes for fun! With so many rules and regulations that are always changing, Kelly Tax SF can help you reach your financial goals without stepping into any serious pitfalls. Kelly Hughes, the owner of Kelly Tax, spent nearly a decade with KQED helping them fundraise and wants to assist each of her clients in achieving the best possible financial outcome for their unique financial position.
TheTaxGuySF specializes in complicated taxes, providing person income tax preparation services for multi-state income, foreign income, rental property, back taxes, and small businesses. The TaxGuySF has implemented a simple four step process. Five to seven days after entering some basic information into a portal and sending them your documents, they will create a preliminary tax return before sitting down with you to review and finalize. TheTaxGuySF has earned a reputation for being friendly and effective in maximizing your tax return.
Cortes Tax Service has been serving the fine residents of San Francisco from their small office in Bernal Heights since 2006. With more than 20 years of expertise earned from working for a wide variety of clients, Cortes Tax Service works hard to create an atmosphere that is relaxed, while still taking care of all of your tax needs. Cortes Tax Service also employs agents who speak Spanish and Portuguese.
L.J. Anderson Tax & Financial Services provides a comprehensive array of tax preparation, accounting, business consulting, and financial services. Through comprehensive financial services, their team of Enrolled Agents can help you decrease your tax liabilities and increase your cash flow and improve your overall financial status. LJ. Anderson Tax & Financial Services has been primarily working with individuals and small and medium-sized enterprises in the SF Bay Area since 1980. When you go to L.J. Anderson, you can count on their compassionate, one-on-one service.
Fog City Tax Prep
#6 of 13 Best Tax Return Experts
★★★★★
Clients pick Fog City Tax Prep for tax preparation services because they help clients feel at ease. As a California Tax Education Council (CTEC) accredited tax firm that's been in the business for nearly 20 years, Fog City Tax Prep provides services that are both inexpensive and thorough. With the assistance of Fog City Tax Prep, filing your tax returns is simple. Whether you need help with all of your taxes or just one piece, it's incredibly important to make sure your taxes are filed correctly, and residents and non-residents alike can rely on Fog City Tax Prep to provide prompt, accurate service.
Don J. Cole founded Downtown Tax Service of San Francisco to help the beautiful people of our city with their tax problems. As an Enrolled Agent, Don has amassed more than thirty years of experience handling tax matters, specializing in late filed returns, audit representation, and collection resolutions. Downtown Tax Service can help people in any state looking for assistance from any year, and their platform is fully online. Consider Downtown Tax Service to help you find the most deductions in your taxes this year.
Located in the Castro, TaxPlus Financial services makes it their priority to offer the most premium tax and financial services to their clients. Knowing that each client is unique and going through something different in their own life, TaxPlus Financial Services works to cater their tax plans to each individual and their specific financial and life circumstances. Principle of TaxPlus Financial Services, Steven Berman, has been offering his tax preparation services since the early 90's.
Safe Harbor LLP
#9 of 13 Top-Notch Tax Preparers
★★★★★
Safe Harbor LLP has become one of San Francisco's leading accounting and CPA firms as they have recruited some of the highest-rated tax professionals across the state of California to advise both individuals and business with tax prep, accounting, and financial planning services. Safe Harbor works closely with their clients to minimize tax liability and maximize tax deductions through thoughtful planning, with a special focus on assisting startup businesses.
Tax Office SF
#10 of 13 Top Tax Preparers SF
★★★★★
Tax Office SF is a full service tax preparation firm that has been providing tax preparation and advisory services in San Francisco for more than 41 years. As one of the leading tax prep firms in the entire Bay Area, Tax Office SF combines their years of experience with the youthful energy of their staff, offering each of their clients dedicated, one-on-one attention. Their high attention to detail and specialized staff help them deliver on top-level performance that's not going to break the bank. Tax Office SF also claims on their website to be avid fans of dogs and the Giants, so can you really go wrong?
Deb Marion TAX CPA
#11 of 13 Leading Tax Prep Companies in SF
★★★★
Based in the Peninsula but primarily serving individuals, families, and all types of businesses in San Francisco and across California, Deb Marion TAX CPA, EA is A+ rated by the Better Business Bureau and has been serving their clients for more than 20 years. Even since before Covid enveloped the country, Deb Marion has been offering her services remotely, so you can count on the fact that she has got this down.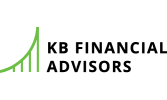 The experts at KB Financial Advisors combine financial advisory services with tax prep and tax planning to maximize the money you save on your taxes each year. Located on New Montgomery between Market and Mission, KB Financial Advisors specializes in providing tax prep and wealth management to tech industry professionals with stock options, with the goal of building their clients' wealth. With a handful of stellar reviews on Yelp, Jackie Kleinman is the person at KB Financial Advisors you're going to want to work with.
Glick & Associates delivers exceptional tax prep service to their clients on the foundation of professionalism, responsiveness, and quality. Glick & Associates' superior standards and skilled employees distinguish them from the rest, and have won the respect of businesses and individuals alike due to their diligence and straightforward approach. Their advisors are accessible and enable their clients to make the decisions that are best for them and their families.
WHY THIS LIST IS FREE TO USE
The above list includes Tax Preparation Companies in SF that SFist believes actively provides superior services. In some cases, they are among the most successful teams in San Francisco. In some cases, variable, sponsorship listing fees or commissions effect the ranking position of the teams, but every one has a history of providing great services. To learn more about SFist's classifieds listings read more here.
---
SFist / Best of San Francisco / Best SF Accountants / 14 Best Tax Preparation Firms in SF