For at least the past decade, San Francisco has constantly been a city under construction. Whether developers are creating the next leaning Leaning Tower of Pisa in Millenium Tower or they are building an entire neighborhood on abandoned naval installations, construction seems to never end. Paint and stain businesses are in high-demand, and this list can help you find a great partner to paint the inside of your house or business. Why is this list free?
Arana Craftsman Painters is one of the premier, family-owned residential and commercial painting companies in the Bay Area. Working with building owners, property managers, contractors, and designers to address all your painting needs, Arana Craftsman Painters combines artisanal attention to detail with modern and sustainable practices.
Tara Pro Painting Inc. was established in 1994 as a full-service painting, restoration, and waterproofing company, operating under the belief that no job is too big or too small. With skilled professionals who deliver quality work in a timely manner, Tara Pro is one of the premier interior painting companies in San Francisco.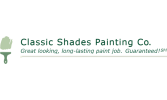 Classic Shades Painting Co., located in the Bayview neighborhood, is one of the leading painting contractors across the entire Bay Area. Specializing in both residential and commercial work, Classic Shades promises to give you a great looking, long lasting paint job. By consistently exceeding industry standards, Classic Shades aims to earn customers for life.
Working with you through every step of the process, Da Silva Painting Services will guarantee your satisfaction and pride themselves in delivering quality, professional painting services for each and every one of their customers. Da Silva Painting Services offers flexible hours, are licensed, and are experienced in both residential and commercial painting.
Pacific Coast Painting and Waterproofing Company has been in business since 1978, taking great pride in their reputation for being neat, clean, efficient, and extremely reputable. Coming highly recommended, Pacific Coast Painting works with Senior Citizens and Disabled members of the community offering free paint jobs. PCP specializes in residential decorative painting and are a proud zero-complaint contractor with the BBB and CSLB.
Barnoski Painting
#6 of 15 Leading Interior House Painters
★★★★★
Barnoski Painting is a highly rated, affordable house painter located in Daly City and operating in SF and the North Peninsula. Offering a variety of services to achieve the look you desire, Barnoski Painting believes each job begins with trust and confidence and they have been known to use proven techniques since they began the business in 1976.
Excel Painting and Restoration will paint the inside or outside of your house in San Francisco and north of the Golden Gate Bridge, having been recognized for their restoration and color design of fine Victorian homes. In operation since 1988, Excel Painting prides themselves on delivering the highest levels of workmanship and service.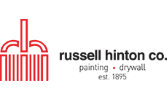 Russell Hinton Co
#8 of 15 Best Inside Home Painters
★★★★★
By far the oldest company on this list, Russell Hinton Co. has been in business in San Francisco since 1895. That is more than 120 years! With a passion for perfection, Russel Hinton Co. will grain, stain, and paint the interior or exterior of your home; whatever you need, they got you. A top interior painting company in San Francisco, trust Russell Hinton Co. with your next interior paint job.
At Walls N Beyond Painting Company, you can come to expect a level of professionalism and quality of work that is almost unrivaled. Painting professionals who can take your interior to the next level, Walls N Beyond has proven experience in specialty colors and finishes and will paint one room or the entire home.
The people at Finesse Painting Inc. have been serving the SF Bay Area since 2002, with a specialty focus on Victorian homes and their exquisite details. San Francisco-based and owner-operated, Finesse Painting work side by side with you to deliver flawless work, with utmost attention to all your Victorian's ornate details.
Kruit Painting
#11 of 15 Best Custom Interior Painting Companies
★★★★☆
Kruit Painting is an interior (and exterior) painting company for both commercial and residential clients. With the goal to preserve, beautify and protect your home long into the future, Kruit Painting is extremely detail oriented and makes customer service one of their top priorities. Boasting first-class service and competitive prices, Kruit Painting might just be the next best interior painting company for your job.
Whether you want to paint just one room or think it's time to re-do the entire house, Kaleidoscope Painting Services offers the same attention to detail and top-quality preparation throughout the process. Using only the highest quality products, KPS guarantees customer satisfaction. The owner, Aaron Davis, has twenty years of experience and is often booked far in advance, so don't be surprised if they're unavailable if you wait until the last minute!
McCartney Painting
#13 of 15 Top Interior House Painters
★★★★☆
Offering a wide range of services to a variety of different clients, McCartney Painting Company is driven by a commitment to clarity, detail, and courtesy. With 30 years of experience, MCP has become an expert in all things painting, defining expectations before working efficiently and effectively to get the job done to your standards.
CertaPro Painters of San Francisco will transform your home by providing expert services through a proven process, locally owned and operated in San Francisco to offer you a high-quality service and an impeccable finish. CertaPro Painters provides a seamless, efficient, and meticulous painting job that will liven up any room in your home or business.
Wall and Wall
#15 of 15 Top-Notch Inside Home Painters
★★★★☆
Headquartered in the SF Bay Area with ties to Spain, Wall and Wall is a professional mural company that focuses on offices and events, offering hand-painted wall murals that are both innovative and interactive. With a love for designing and painting custom murals for brand activations and clients, Wall and Wall is excited to get started on your next project.
WHY THIS LIST IS FREE TO USE
The above list includes Interior Painters San Francisco that SFist believes actively provides superior services. In some cases, they are among the most successful teams in San Francisco. In some cases, variable, sponsorship listing fees or commissions effect the ranking position of the teams, but every one has a history of providing great services. To learn more about SFist's classifieds listings read more here.
---
SFist / Best of San Francisco / 15 Best Interior Painters San Francisco