Over the past several years, San Francisco has been among the world's construction centers, building at an incredible rate. In fact, California's Dept. of Finance reported that SF built new homes twice as fast as the rest of the State in 2016. As they say, if you aren't improving, you're falling behind, so check out these top bathroom remodeling companies here in SF. Why is this list free?
GADI Construction
Top Featured Bathroom Contractor in San Francisco
★★★★★
Known for remodeling & construction of bathrooms, kitchens, & gut-renovation jobs, GADI Construction is price competitive and pays careful attention to scheduling and timelines. GADI handles a wide variety of services including full remodels and bathroom upgrades, as well as painting, concrete, masonry, flooring, tiling, electrical, wood floor repairs, and preventative maintenance.
With over 12 years of experience in home improvement services to the Bay Area community, GreenStar Construction brings a focus on energy efficiency to every bathroom and kitchen remodel. GreenStar's team consists of experienced contractors, engineers, product managers, and designers to ensure quality results and meet every one of your needs.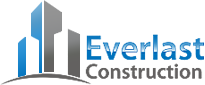 Offering a unique design-build process, Everlast Construction is an award-winning remodeling industry leader boasting an impressive portfolio of design and remodeling services in the SF Bay Area. Everlast Design brings value to every stage of the process, providing creative solutions, and have been awarded for their consistently high level of customer service.
PBTP Contractor SF
#3 of 14 Leading Bathroom Builders in San Francisco
★★★★★
Known for their work with Bathroom Remodeling, PBTP has been helping clients in California for years to make their dreams come true. Professional contractors and architects have the knowledge to provide unique solutions for even the trickiest situations. Alan at PBTP Contractor SF is ready to tackle any project, seven days a week from 8am to 7pm.
Portola Homes uses the latest methods in design and construction to offer a unique turnkey approach. A high end custom home development firm with a team of architects, engineers, and construction crew, Portola provides unmatched efficiency with their streamlined approach, and their commitment to their clients ensures the highest standards.
NuFinishPro
#5 of 14 Top SF Bathroom Contractors
★★★★★
NuFinish Pro serves all of San Francisco County for professional bath and tile refinishing needs. With three decades in the business and thousands of clients, NuFinish offers complete solutions encompassing bath, shower, and interiors, thoroughly checking each project for quality and safety.
Zeus Remodeling
#6 of 14 Leading Bathroom Remodeling Companies
★★★★★
Zeus Remodeling was established in 2005 by Paul Asadov and has worked on hundreds of homes in the Bay Area, setting neighborhood price records for all flip projects in San Francisco. Founded on honesty and high-quality work and dedicated to excellence, Zeus Remodeling collaborates with established industry professionals to maintain the highest standards in their work.
SF Craftsman
#7 of 14 Top-Notch Bathroom Builders in San Francisco
★★★★☆
David at SF Craftsman brings over 20 years of experience and a comprehensive team capable of a multitude of services. Having established a reputation for reliable and high quality carpentry, SF Craftsman believes your home can be so much more than just a place to live. With expertise in tile installation and bathroom remodel, choose SF Craftsman if you want quality work completed on time and at a fair price.
Bay Home Remodeling & Construction is on a mission to reinvent the home remodeling space to meet your specific needs. They use reliable teams and reasonable rates to turn your vision into reality, helping homeowners realize the true potential of their homes while valuing great work.
R.P. Construction
#9 of 14 Leading SF Bathroom Contractors
★★★★☆
R.P. Construction is family owned and operated and has been serving the SF Bay Area since 2002. Fully licensed and insured, R.P. Construction specializes in both residential and commercial remodeling construction with an emphasis in attention to detail. They are based in Daly City but service all areas of San Francisco and the Peninsula, as well as the South Bay.
HOUSEWORKS Design & Build specializes in "transforming the wonderfully quirky homes of San Francisco into personalized, functional, and beautiful spaces." HOUSEWORKS offers a highly exceptional client-centered approach, committing to providing the highest quality finished product; ethically, on-time, and on-budget.
With over ten years servicing the great people of San Francisco, Bathroom Remodel San Francisco is adept at many services to help you build the bathroom of your dreams. With a unique philosophy and over 500 satisfied customers, the team at Bathroom Remodel San Francisco provides unmatched value for your bathroom remodel needs no matter what your budget.
Arthur Remodeling
#12 of 14 Best SF Bathroom Contractors
★★★★☆
The team at Arthur Remodeling believe in comfort and convenience over functionality and design, but bring quality work above all else. Capable in remodeling and construction, interior and exterior design, as well as permits and paperwork, Arthur Remodeling is dedicated to building you the perfect living space in your home.
For John Coyle at Bayside Remodeling and Construction, no job is too big or too small. Bayside has served San Francisco, Marin, and Sonoma Counties since 1986, happily remodeling homes one at a time to ensure they meet your every desire. Bayside Remodeling and Construction is licensed, insured, and bonded, and will provide a free consultation and estimate.
Gilman's Kitchen and Bath has been recognized by the city of San Francisco as a Legacy Business for proudly serving the Bay Area community and its residents for over 35 years. Gilman treats every single job with the utmost priority and importance, offering professional design and contractor services that range from simple to the most complex.
WHY THIS LIST IS FREE TO USE
The above list includes Bathroom Remodeling Companies that SFist believes actively provides superior services. In some cases, they are among the most successful teams in San Francisco. In some cases, variable, sponsorship listing fees or commissions effect the ranking position of the teams, but every one has a history of providing great services. To learn more about SFist's classifieds listings read more here.
---
---
SFist / Best of San Francisco / Top SF Contractors / 14 Best Bathroom Remodeling Companies