Get the conversation flowing even before your guests step foot into your home.
Worried about being the perfect host this holiday season? Let the Clever Doormats break the ice for you. These high-quality coir mats are printed with witticisms that'll welcome your guests in memorable fashion. Even better, they're now 50% off.
Here's a way to tell visitors that "potluck" isn't code for "free food":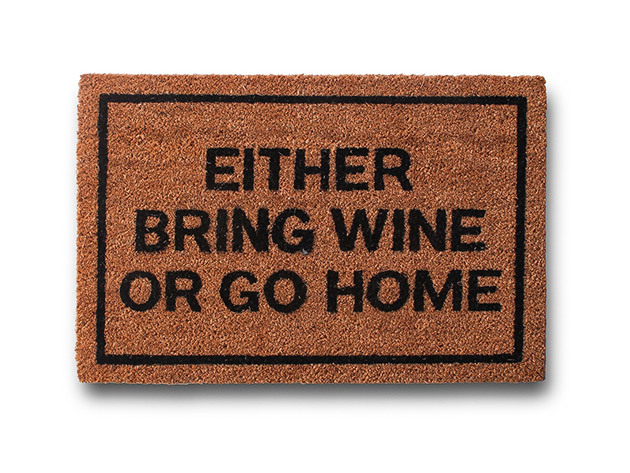 Avoid disappointing guests by setting their expectations right from the start:
Tell the world you're not a pushover (but that you do love puns):
Pro tip: these doormats also make great stocking stuffers for the upcoming holidays. Get 50% off your pick of a sassy selection of mats — just $24.99 each, with free US shipping included.
This post is brought to you by stackcommerce.