San Francisco has an unprecedented number of individuals with extremely high value stock in their portfolio. In S.F., this is not just investors, but also start-up or tech employees who have vested shares with a high ceiling, but also a risky floor. Access our sponsored list of lenders and underwriters to find entities which provide stock loans, capable of helping you access liquidity from your stocks value. SFist's list is sponsored by one or multiple of the entities below. Always consult a professional to make sure you fully research and understand a lender's offer before accepting any terms. Why is this list free? (Updated: 03/04/2021)
Stock Loans USA
Top Featured San Francisco Stock Loan Provider
★★★★★
Offering equity-backed lending both internationally and here in America, Stock Loans USA brings unique insight to equity-collateralized loans in the Bay Area and beyond. Whether you are interested in de-risking vested shares in a start-up or you want to leverage your blue chip stock without losing all of the upside of your position, Stock Loans USA can help you achieve your financing goals. There is no loan too big, and Stock Loans USA works to accommodate even some thinly traded equities. Regardless of the loan that you need, you can rest assured that you are getting the best customer service around. Many times, even when other lenders cannot or will not get your loan done, this team can still help you - and at the best possible rate, too.
With a promise to bring integrity to lending, Stone Creek Global provides their non-recourse, non-title transfer stock loan product to deliver some of the most superior instant liquidity financing in the marketplace. Lending to a wide range of clientele, every client relationship is valued greatly, and each engagement with a client benefits from the depth of SCG's expertise and genuine concern for their greater good.
First Tech Federal
#3 of 11 Top-Notch Stock Loan San Francisco
★★★★☆
A credit union that vows to always put people first and improve your financial life, First Tech Federal helps those looking to borrow between $25,000 and $1million who own stock in their company (or stock listed on the NYSE, NASDAQ or AMEX) and prefer not to borrow against their home's equity to finance fixed-rate and fixed-term loans. More than just a bank, First Tech Fed is member-owned and powered by a people-before-profit philosophy.
Liquid Stock
#4 of 11 Top San Francisco Stock Loan Provider
★★★★☆
Specializing in non-recourse liquidity solutions for employees and shareholders in private companies, Liquid Stock helps you achieve liquidity while maintaining ownership of your stock, unlocking as much as $150 million in capital in some of the top private entities. This company relies on a dedicated fund that allows individuals and companies to monetize the equity of employees or shareholders.
Offering three unique stock loan programs, Global Financial Corp can provide you with access to money fast, allowing you to leverage your securities portfolio with protection from market declines. With the ability to loan you up to 80% of the value of your securities with no recourse, GFC has become one of the top stock loan companies in the US.
Experienced professionals with skills concentrated around achieving results, Worldwide Stock Loans have developed wholesale lending relationships with numerous investment banks, private family offices, financial institutions, asset managers, and hedge fund lenders in the US, Europe, and Asia. Due to their loan volume, they are able to negotiate and provide favorable loan terms for their clients, and their competitive advantage allows them to offer loans at highly attractive rates.
Numerian Capital
#7 of 11 Best Stock Loan San Francisco
★★★★☆
This stock-backed lender with a history of working with individuals throughout America, Numerian Capital is able to provide residents of the Bay Area with a stock loan despite lacking an office in San Francisco. Numerian Capital boasts medium to large stock loans in the range of $100,000 to $5million for non-recourse stock loans at competitive rates.
Prosperity Bank
#8 of 11 Leading San Francisco Stock Loan Provider
★★★★☆
Whether you are looking to borrow upfront funds to exercise your stock options prior to your company's IPO or before your options lapse, Prosperity Bank can help you seize the opportunity while the exercise price is below the market price. Stock Loans from Prosperity Bank feature competitive interest rates and allow you to sell enough stock to quickly pay back your principal and interest, putting the rest of your stock towards personal gain.
Great Point Capital
#9 of 11 Top-Notch Stock Loan Provider in SF
★★★★☆
Great Point Capital LLC was established in 2001 in order to provide their clients with professional trading solutions, growing to offer Stock Loan services for hard-to-borrow stocks. While this is often a tedious process for most, GPC has streamlined their operations in order to become one of the top Stock Loan Providers across the Bay Area, despite lacking an office in San Francisco.
America 2030
#10 of 11 Best Stock Loan SF
★★★★☆
Offering full business brokerage services, investment partnerships, joint ventures, capital sourcing, securities lending, and stock loans, among others, America 2030 Capital LLC was founded in 1984 with superior skills, professionalism, networking, and extensive marketing experience to help their clients achieve desired results and meet their financing needs. Having exceeded $1B in transactions, America 2030 can help you structure complex investment partnerships by providing quick loans at only 4%-6% against your publicly traded stocks.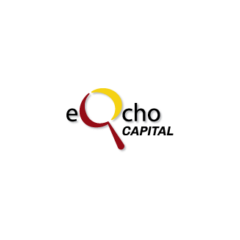 eQcho Capital
#11 of 11 Best San Francisco Stock Loan Provider
★★★★☆
With loan amounts available from $500,000 and no maximum, eQcho Capital works with sufficiently diversified portfolios and stable investments to provide you with a wide range of business services. With a proven track record of expertise and partnerships with national lenders, this Stock Loan provider may be able to provide you or your business with all of your financing needs to help you sustain and grow.
WHY THIS LIST IS FREE TO USE
The above list includes stock loan providers who service the San Francisco Bay Area and who have sponsored the content on this page. Variable, sponsorship listing fees or commissions effect the ranking positions of the teams on this page. SFist, its writers, editors, or parent entities are not responsible for the contents of this page. When considering a loan of any type, it is important to consult a legal or accounting professional. By accessing this page, you agree to hold SFist harmless to any legal, financial, or other business decision that you might make after reading the contents of this page. Furthermore, you agree that it is your responsibility and your responsibility alone to ensure that you research any lender with which you intend to work. To learn more about SFist's classifieds listings read more here.
---
SFist / Best of San Francisco / 11 Stock Loan Providers for SF