In a metro area filled with engineers & do-it-yourselfers - as the San Francisco Bay Area is - you might think that everybody is their own handyman. Contrarily, thousands of people are on the lookout for handyman services every single day. And often, hiring somebody who has the experience to do the job correctly the first time can be cheaper than trying it out on your own and busting a 6 inch hole in the wrong wall. Maybe that was just my past talking, but I'm one of those thousands who needs a professional handyman to do the job, and there's no shame in that! Why is this list free?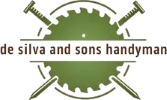 Da Silva & Sons
#1 of 10 Best Handyman Services
★★★★★
Da Silva & Sons offers 24 hour emergency service for all your home repair solutions. Claude, the owner, prides himself in being able to fix anything, with skills offered including carpentry, maintenance, painting, junk removal, repair, among others. Claude offers renovation and individualized repair options at a fair price, ensuring that all your projects' needs are met with special consideration to preventing future issues. Da Silva & Sons is based in Daly City but serves all of San Francisco and most of the Bay Area.
Handyman Ricky
#2 of 10 Best Handyman Services
★★★★★
Handyman Ricky, or Ricky Montes, has been servicing the SF Bay Area for the past 15 years and is known for his quality workmanship as well as satisfying his customers. Montes believes that his local standing offers his customers potential savings that would not be available working with a larger franchise. From repairing your water damaged antique floors to decks, framing, and iron work, Ricky Montes does not consider the job done until his customer is 100% satisfied. Ricky has a long history of working on some unique projects, including NASA's wind tunnel at Ames Space Center as well as Stanford University's Linear Particle Accelerator.
Kennyman the Handyman is a local, family-run business operating out of San Francisco, CA and serving the entire Bay Area. Kennyman provides a wide range of services, including but not limited to sanitizing, installation, building maintenance, and repair. Dedicated to craftsmanship with a commitment to quality, Kennyman promises a strong work ethic as well as punctuality, and makes every effort to ensure their client is completely satisfied with the work. Get in touch today with any questions you have about their services or your needs.
SF Pro Handyman
#4 of 10 Best Handyman Services
★★★★★
SF Pro Handyman is your expert for any handyman services you might need in Russian Hill and North Beach, extending to the Marina and Cow Hollow. Located on Greenwich at Columbus, SF Pro Handyman offers a multitude of services including electrical, plumbing, carpentry, and no nonsense repairs. With 35 years in the business, this company has seen it all and have a penchant for listening to what their client needs. No matter how big or how small, these are the right guys for the job.
North Bay Handyman has been in operation in San Francisco for over 35 years. The owner, John Charbonneau, is a fourth generation San Franciscan and got his start remodeling homes in Marin before owning and operating one of the most successful home inspection companies in California. From sprinkler systems and fences to plumbing, drainage, and electrical, North Bay Handyman is the company for all your needs North of the Golden Gate Bridge.
Whether you are looking for repairs, help with furniture install, maintenance, or rearrangements, Juan's Property Maintenance can help you solve any of your problems. Juan prides himself in being able to fix anything, and offers all the professional skills you might need at a fair price. This company prioritizes getting the job done correctly the first go-round and will explain options through a full consultation to ensure your project's needs are met. Contact them Monday through Friday from 9am to 7pm to get started help with any and all handyman services you need.
The owner Denis named his company after his wonderful grandmother and he attempts to transform the love and care she brought to life into his handyman services. Hailing from Russia, Denis has five years of handyman experience after working in construction for 10 years. Valentina's business is founded upon their belief in building and maintaining strong relationships, and they treat their customers like family. Valuing results, integrity, and sharing the win, Valentina's Handyman can help you at any stage of any project, from painting and repair to property maintenance. Don't hesitate to reach out to one of the Best Handyman Companies in San Francisco.
Artcore Construction was founded in 2003 but has been around under different names since the 1970s. Passionate about building things that last and better serving their community, Artcore is a family owned business with a history of superior customer service. While focused on larger, more comprehensive construction services with an expertise in foundation repairs and soft-story retrofit, they are available for small home repairs and many handyman services. Owner Stepan Hamamciyan, a Bay Area native, has been in this business his entire life and believes one requires a knowledge of the area and the people to be successful here. He might just be right.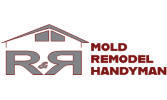 R&R Handyman
#9 of 10 Best Handyman Services
★★★★☆
R & R Handyman has service technicians operating in communities all across the Bay Area, so they are always close by. Phil Rowe and his wife Judi own and operate R & R Handyman, offering a wide array of repair, maintenance, and improvement services for both commercial and residential properties. This company offers flexibility in that you will be charged hourly or by project depending on the situation, and each of their technicians have 10+ years of experience.
Pro-Tech M&R
#10 of 10 Best Handyman Services
★★★★☆
Pro-Tech Maintenance & Repair specializes in restaurant equipment service and has been the single source for all restaurant service needs in the Bay Area and beyond since 1989. Pro-Tech makes a commitment to each customer to serve them with quality and value whether you are looking for an estimate, repair, or to make future enhancements to your business. No job is too big or too small, and Pro-Tech Maintenance & Repair prides themselves in being able to repair or replace components when possible, rather than recommend replacing anything.
WHY THIS LIST IS FREE TO USE
The above list includes Handyman Services that SFist believes actively provides superior services. In some cases, they are among the most successful teams in San Francisco. In some cases, variable, sponsorship listing fees or commissions effect the ranking position of the teams, but every one has a history of providing great services. To learn more about SFist's classifieds listings read more here.
--- ---
SFist / Best of San Francisco / Best General Contractors / Best Handyman Services