Known for our architecture, San Francisco has been named among the world's 50 prettiest cities (Flight Network) and in fact as the #1 most beautiful city in the USA (Gogobot). From Victorians to Edwardians to Tudors, the buildings in SF stand apart from others around the country. With great bones, interior designers often have a gorgeous backdrop upon which to display their decorating talents. These 15 interior design houses have made a name for themselves with top-of-the-mark reviews and referrals. Why is this list free to read?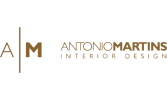 Antonio Martins
#1 of 15 Best Interior Designers in San Francisco
★★★★★
Antonio Martins is a decorator for interior design with a background in architecture and design. For over 20 years, he has been obsessively designing homes, commercial offices, and hotels throughout the United States. He sees an opportunity to help you make your interior design ideas become a reality through high-quality artistry that captures your imagination. He provides the finest interior design services and is committed to fulfilling his client's expectations by giving them the highest quality service possible. His professional background in interior architecture and design, coupled with extensive experience as a contractor, allows him to effectively use lighting, color, and textures to create beautiful spaces. commercial and residential interior design, Antonio Martins. Martins is a leader in his SF Interior Design Agency. He brings his expertise in various fields like architecture, lighting, and interiors to make your vision real. He feels personally satisfied when he introduces himself as your home or commercial building designer. Antonio leads you through selecting materials and finishes for your interior design project. His facilities include his construction of structures, which provides a well-lit environment constructed with security in mind.
Niche Interiors
#2 of 15 Top SF Interior Decorator Firms
★★★★★
Niche Interiors makes it simple for anyone to have a stylish home interior. This interior designer in SF is available to help with lighting selection and to plan out how a space will be set up. Those interested in having customized furniture or custom window treatments in their home can rely on this firm to set them up. Niche Interiors makes sure that the designs that they come up with work well in a home that is going to be lived in and used by a family.
Regan Baker Design
#3 of 15 Leading Interior Design Agencies in SF
★★★★★
Regan Baker Design is an interior design company that majors in transforming basic homes to reflect the client's personality and lifestyle. Regan Baker Leads, the owner of the design firm, has an eye for style and ensures that homes accommodate the lifestyle of the clients. Through the help of her professional and brilliant team, Regan has positively helped many clients achieve their dream space. The Interior Design Company in San Francisco has a variety of various architectural designs that the designers can modify into any home. With the help of the creative design team, the client's needs are well sorted depending on the designs they prefer, whether sophisticated, intimate, casual, colorful, or relaxed.
White Harmony completes staging work to help those who are interested in selling their homes set up a space that will be appealing to buyers. With years of experience, this house decorator in SF knows how to make a house feel comfortable and have a modern and stylish look. White Harmony has a gallery available on their website that shows examples of the way that they take simple decorations and make them come together to create a stylish and well staged space.
Lizette Marie is a San Francisco-based web design, graphic design, and print marketing company. Our talented team of creative professionals has deep roots in the San Francisco Bay Area. We are committed to producing design work that not only meets but surpasses standards in aesthetics and usability. We believe that a well-crafted piece of visual communication should be easy to ingest and aesthetically pleasing, so we take great care in every detail while balancing client expectations with our passion for what we do. We believe that a well-crafted piece of visual communication should be easy to ingest and aesthetically pleasing, so we take great care in every detail while balancing client expectations with our passion for what we do. Their skills include web and graphic design, print marketing materials, logo creation, branding development, strategies, and photography. Their clients include local and national non-profit organizations and professional services firms. Lizette Marie's clients include local and national non-profit organizations and professional services firms.
Michael Merrill is the CEO and lead designer for a prestigious residential interior design firm. Michael Merrill has extensive knowledge of the residential design industry, both locally and abroad. His contemporary style has won most recently at the ASID California North 2014 Design Excellence Awards, where he was honored with an unprecedented 5 First Place Awards. Whether providing comprehensive design services, including space planning, color consultation, furnishings selections, custom window treatments, or lighting design, Merrill creates beautifully pared-down environments that are deceptive in their simplicity. Throughout his career, Merrill has developed areas of particular expertise. These include kitchen and bath design, lighting design, space planning, and art consultation and presentation. Drawing on over thirty years of experience, Michael creates beautifully pared-down environments that are deceptive in their simplicity. Michael's work is as much about what is left out as it is about what is included. This approach requires each design element to be carefully chosen and meticulously executed.
Chroma is a San Francisco-based design firm that specializes in creating high-end residential and commercial spaces. The company is led by a team of experts passionate about art, architecture, and interior design. Chroma's team of designers and architects works closely with clients to create unique spaces that reflect their styles and needs. The firm has completed a wide range of projects, from small residential renovations to large commercial spaces. The company is dedicated to creating beautiful and functional spaces, and its reputation for innovative design has made it one of the most sought-after firms in the industry.
Soledad Alzaga Interior Design is a San Francisco-based business offering support for residential and commercial design projects, including consultations and working with designers. Customers come to them for project management, design, and construction services. They meet with the customer and go through many topics, including the work that needs to be done, suggestions, and a time frame. Organizing everything associated with the project is done by a group of contractors who are put together based on the design and budget. They oversee the project from beginning to conclusion, ensuring the best possible result.
Kendall Wilkinson Design is a top-rated San Francisco web design company. We have years of experience in the industry and specialize in creating beautiful, responsive websites that help businesses achieve their online goals. Our team is passionate about web design and is dedicated to providing our clients with the best possible service. If you're looking for a skilled and reliable web design team, look no further than this Design! Contact us today to learn more about what we can do for you. We started in 2006, making us one of the longest-running web design firms in the Bay Area. We've worked with everyone from small businesses to major corporations, and we have a long list of satisfied clients that we can proudly show off. Kendall Wilkinson Design is more than just a web design company; we are your partner in success. We take the time to get to know your business and your goals so that we can create a website that truly reflects who you are and what you do. We believe every business deserves a beautiful and practical website, and we're here to make that happen.
Michael Friedes Design Associates (MFD) is a San Francisco-based company founded by the leading designer Michael Friedes. The company specializes in creating tools for enterprise-level design and layout work, including prototyping software, digital asset management software, and workflow solutions. As of September 20th, 2016, MFD has released a new offering in the form of eBoard: an interactive digital asset management platform specifically designed to assist with always-on workflows and collaboration across all channels. The software is web-based, and as a SaaS solution, it is deeply integrated with MFD's other enterprise-level design software. eBoard has been acknowledged as a proprietary platform through which designers can manage the rapidly escalating amount of digital assets required for their projects. Software such as Photoshop, Illustrator, and Sketch have made it easier for designers to create higher-quality results. Still, the ever-growing pile of images and layer files can become overwhelming within a few days to weeks of work. eBoard has been developed to tackle this problem by quickly enabling users to index their files into manageable categories. Once indexed, users have access to all of their designs through customizable filters based on file type or client.
Artistic Designs for Living is located in San Francisco, Califrornia, and provides design services, with special focus in regards to their unique clients. They believe design should be accessible and focused on the owner's specific personality. Owner, Tineke Triggs, and her team are inspired to provide a unique and full-spectrum design experience. They provide initial space planning, budget development, collaboration, selection of design schemes, sourcing/designing, ordering, partnering, and coordinating your custom designs. Artistic Designs for Living creates your living space to be just as creative and unique as you.
ABD Studio
#12 of 15 Best San Francisco Home Decorators
★★★★☆
ABD STUDIO, a high-end interior design company, specializing in residential and boutique hospitality interior design and architecture, was founded by Brittany H. Giannone. They are dedicated to meticulously designing opulent yet subtle homes that are warm, promote connection, and offer relief from the bustling outside world. Every room has been individually designed to reflect the residents' true personalities and lifestyles. Through careful consideration, consistency, seamless ease, and subdued elegance, they achieve the complex balance between architectural style, scale, and overall room composition. Their deepest wish is that these places evoke special recollections for a long time. They seek collaboration with customers, architects, and other designers due to their commitment to excellence and ability to forge lasting partnerships. It is a terrific resource for visitors looking for advice on how to make their stay more comfortable. In addition to guidance on styling and color schemes, they can offer choices for furniture, lighting, and other items. You should get in touch with them if you want to design a unique and fashionable space that will improve your guests' experience.
Gary Hutton Design
#13 of 15 Top Interior Designers in San Francisco
★★★★☆
Gary Hutton Design is a powerful communications design firm specializing in interactive e-commerce, brand strategy, and direct marketing. With a driven design team of multi-disciplinary graphic designers, print designers, strategists, digital specialists, and online marketing experts, a team with over 100 years of combined experience, GaryHuttonDesign has set the standard for excellence in our industry. Gary Hutton Design is a San Francisco-based firm that has been around since 2001. They have established themselves as one of the best creative design teams in the business with their ability to push the boundaries and fundamentally understand new technology. They have delivered unique, high-quality branding and design solutions for national and international clients, including Sony Pictures, Paramount Pictures, Universal Studios, Warner Brothers, and Fox. The company specializes in several things. In web development, they are experts at WordPress, an open-source web page generator that allows users to create their content. In design, they have a team of in-house designers who can do anything from creative ideas to complete execution. Another one of their specialties is integrating their services with other technologies.
Urban Nest Designs is home staging interior design company. Within the first few minutes of entering a home, a potential purchaser decides whether or not to move forward with a purchase. In today's competitive real estate market, curb appeal is everything. Staging a home for sale is a tried and true method of advertising that has been shown to increase the likelihood of a sale. Modern and cutting-edge staging designs are Urban Nest Designs' forte. They've provided the Bay Area's real estate industry with effective interior marketing solutions for over 16 years. It's their goal to highlight your home's finest attributes and present it in the most favourable light possible so that it sells quickly and for top dollar. To put the property in a more advantageous market position, we employ tried and true marketing strategies and combine them with tailored design approaches. Services offered by Urban Nest Designs - Artwork, Plant life, Space planning, & De-Cluttering Services
Jane Antonacci Interior Design is a San Francisco-based interior design firm specializing in contemporary and luxury home design. Offering clients an array of design services such as furniture, lighting, paint, and tile installation, the firm is a trusted go-to for anyone looking to update or create a luxurious home. The Antonacci Interior Design team is passionate about creating stunning, functional spaces that are beautiful and comfortable. Having experience in the interior design industry, they know precisely what it takes to create a unique and timeless look. Antonacci Interior Design offers various services, including designing and decorating homes, apartments, and businesses. They specialize in creating a warm and inviting atmosphere with modern style while upholding a commitment to sustainability and environmentalism. In addition to interior design services, Jane Antonacci Interior Design offers consultations, staging, and event planning.
WHY THIS LIST IS FREE TO READ
The above list includes SF Interior Design Companies that SFist believes actively provides superior services. In some cases, they are among the most successful teams in the region. In some cases, variable, sponsorship listing fees or commissions effect the ranking position of the teams, but they are still known to have a history of providing great products or services. To learn more about SFist's classifieds listings read more here.
---
SFist / Best of San Francisco / 15 Best SF Interior Design Companies