File under Condo Price Sadness: A combined, double-unit condo on the 25th floor of the St. Regis Residences in downtown SF has hit the market for $9.8 million, and it features only two bedrooms but an office with a view, a media room, and a "cuddle puddle room" with sweeping views of the city.
The contemporary-styled unit was designed by Jay Jeffers and includes custom glass divider panels featuring birch trees by Amanda Weil. As the SF Business Times notes, the listing by Compass Real Estate calls this a "rare" unit because it included structural changes that combined the C- and D-type units.
The "cuddle puddle room" appears to have been converted out of an alcove study, and it features a cushion-covered floor, throw pillows, bookshelves, and sweeping views of the city, as seen below.
There's a sort of disappointingly small kitchen that's tucked into the interior, with no view — clearly this owner was not a big cook and preferred the help to be hidden behind some walls.
And there's a pretty fabulous master bath to go with a white and gray master bedroom — with an attached, enormous walk-in closet.
The second bedroom is styled with a guitar.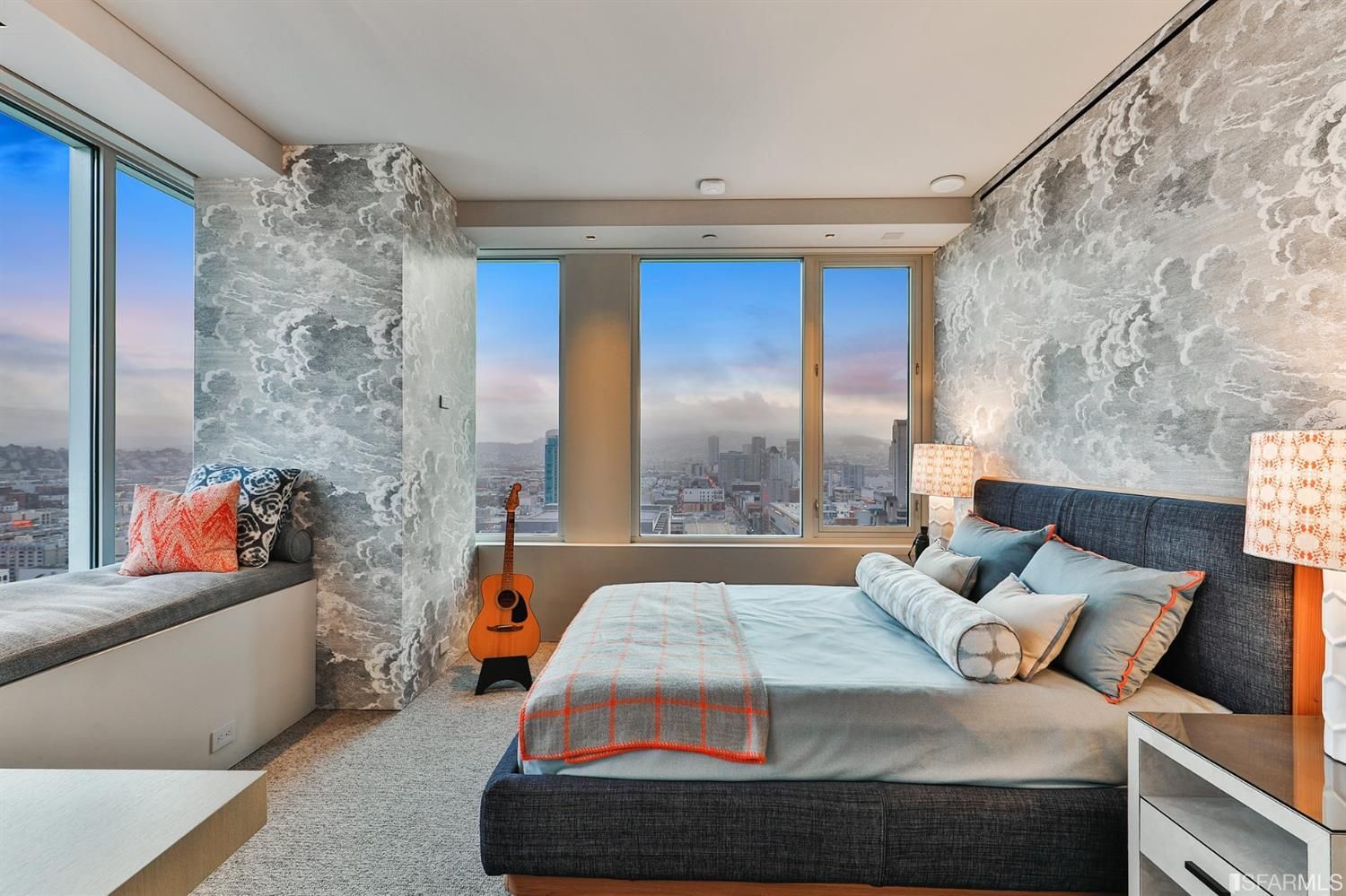 AH to be rich in the Bay Area right now. This was perhaps someone's pied-a-terre, with a main house on the Peninsula. Or maybe this belonged to a young tech executive who's now set to turn a potentially enormous profit on something he or she bought nearly a decade ago.
Initially listed for $1.8 million in 2011, unit 25C appears not to have sold until 2014, when it went for $2.75 million. Unit 25D sold in late 2012 for $3.3 million.