An aging Holiday Inn hotel property at Fisherman's Wharf, which has already half changed over to a new boutique brand called Hotel Caza, is looking to add 174 new rooms over what's now a surface parking lot.
The project at 1300 Columbus Avenue would bring the total rooms at the property to 516. As the SF Business Times explains, 342 of the rooms at the formerly 585-room Holiday Inn unexpectedly closed in September 2018, and in August of last year it was revealed that Kimpton — which is part of Intercontinental Hotels Group, which also owns the Holiday Inn brand — would be revamping that portion of the hotel into the Hotel Caza, though the hotel is actually being managed by the Highgate chain. The new boutique hotel opened in November 248 rooms, and the Holiday Inn continues to operate as a smaller, 243-room property — a net loss of 94 rooms.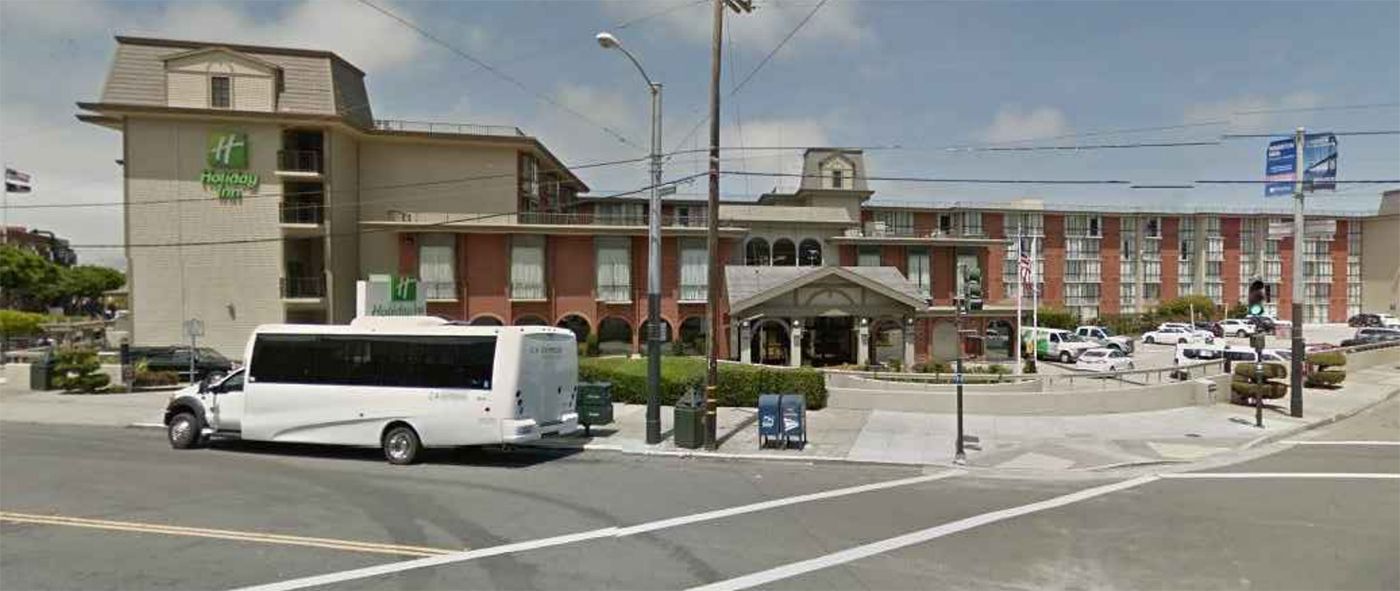 The proposed new addition to the hotel would include around 8,000 square feet of ground-floor retail — and currently there is no retail component on the property.
The Planning Department recommended approval for the project at the Planning Commission last week, and the development appears to be inching forward. The department noted that it had received only two emails objecting to the project.
This Holiday Inn was once one of San Francisco's largest hotel properties with nearly 600 rooms. And while the newer hotel will have fewer overall rooms, it will command higher room rates. It's not yet clear when the project might break ground, assuming it is approved.
The building was purchased by New York-based Westbrook Partners in 2017 for $144 million. Also in the neighborhood, the former Sheraton Fisherman's Wharf was purchased last year by Spanish hotel company Riu Hotels & Resorts for $270 million, and it has since rebranded as Riu Plaza Fisherman's Wharf.