A suspect reportedly kicked through a window of a BART train on Tuesday afternoon, leading to Embarcadero Station being briefly shut down and residual delays in both the eastbound and westbound directions.
The incident, which happened after 12 p.m., was described on the Citizen app as both a passenger kicking through a window, and also as someone kicking someone else through a window, and the details remain unclear. Police seemed to believe that the suspect may have fled on a train toward West Oakland, though only Embarcadero Station was temporarily shut down, with trains not stopping there.
BART Passenger Kicked Through Window @CitizenApp

Embarcadero (BART) 12:44:19 PM PDT
BART acknowledged that there were delays due to police activity, and that 10-minute residual days continued around 1 p.m.
Trains are not stopping at Embarcadero currently due to police activity. Will update with updates as we receive them. https://t.co/XJLVjgsGX2

— SFBART (@SFBART) August 13, 2019
BART is recovering from an earlier problem. There is a 10-minute delay between West Oakland and San Francisco stations in the San Francisco and East Bay directions due to earlier police activity.

— SFBARTalert (@SFBARTalert) August 13, 2019
SFist will update you if and when we learn anything further about the incident. No arrests have yet been reported by the SFPD.
The incident has also, of course, prompted Sparta/BARTA kick jokes on Citizen. (As seen via Reddit.)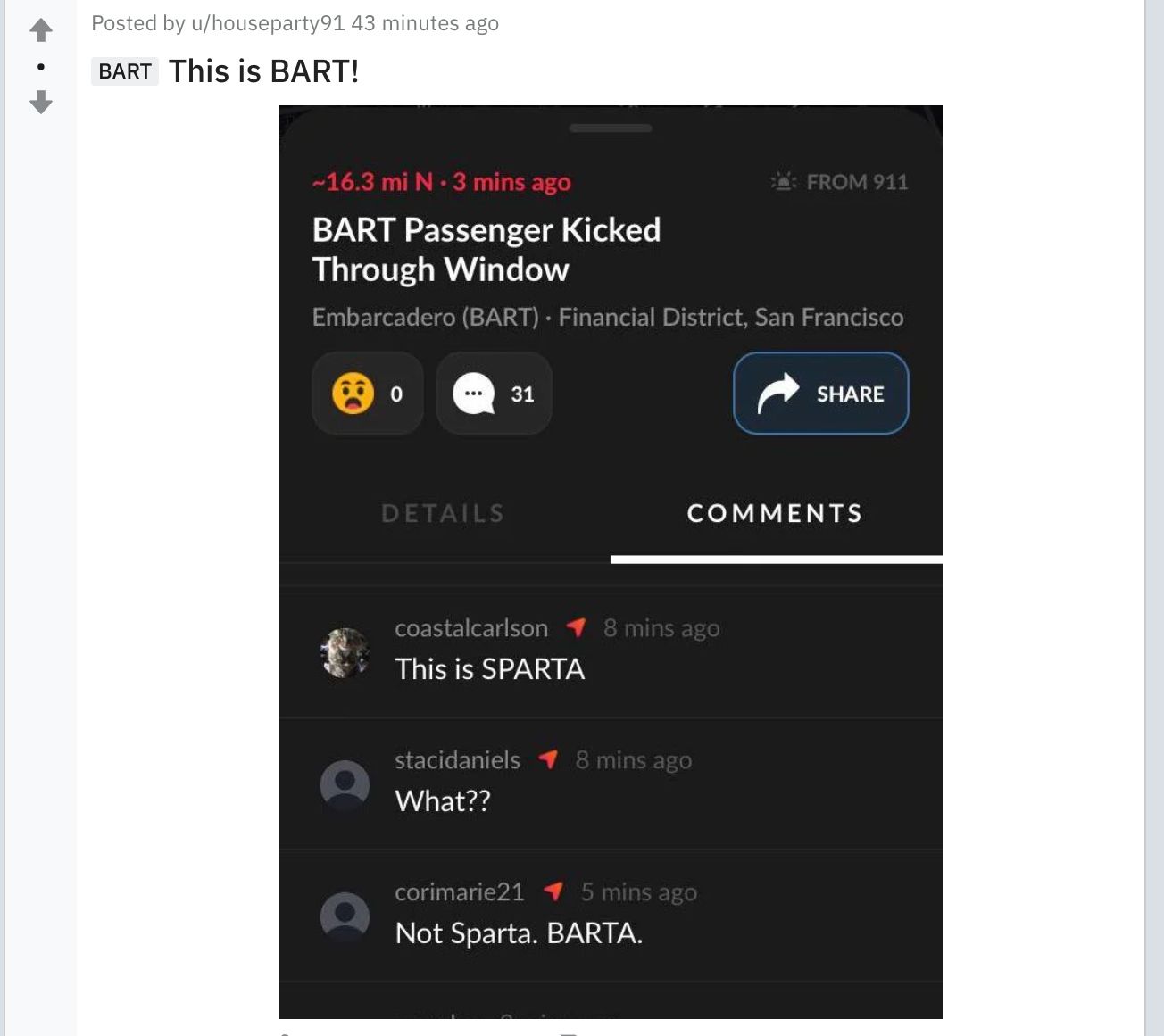 Photo: Ricardo/Unsplash