Prevent credit card fraud while you adventure.
Whether you know it or not, there's RFID technology everywhere — and it might even be in your pocket, wallet or purse right now. RFID chips, like most tech, were designed for convenience: they could be in your credit cards for easily scanning your payment, in U.S. passports for tracking your photo and personal information, or metro cards for quick swiping. 
Unfortunately, RFID cards can be easily picked up by scammers and thieves: they use tiny electromagnetic fields to operate, so you don't actually need to "initiate" communications to use them. All you technically need is proximity — meaning it's totally possible to have someone walk up to you, scan your wallet and use your credit card without you ever being the wiser. 
Luckily, there's means of preventing that from happening — they're called RFID-blocking wallets, meaning your cards won't get scanned unless you take them out from the wallet for deliberate use. Check out our four favorites below:
1. Passport Wallet with RFID Lock
This specially designed, 2-in-1 Passport Wallet with RFID Lock keeps your passport safe and helps organize your cash, cards and other important information. The press button on the outside keeps everything securely strapped in, and you can travel with a little more peace of mind. 
Buy here: Get this travel-ready wallet for $21.99, or 72% off the usual price of $79.95. 
2. Dash 4.0 RFID-Blocking Wallet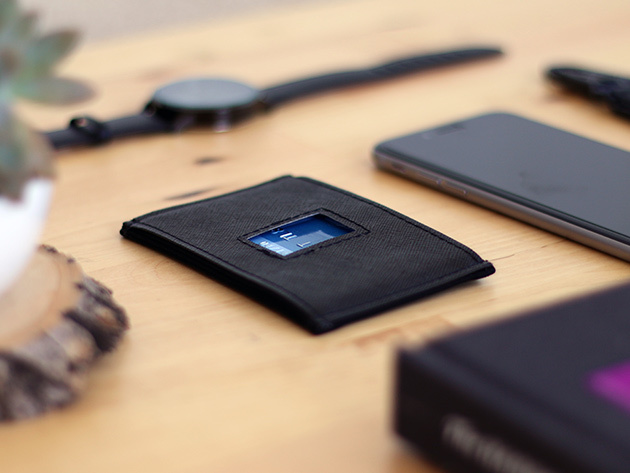 This slim, utilitarian Dash 4.0 RFID-Blocking Wallet helps secure your cards without anyone being the wiser that it's a wallet with superpowers. It's deceptively packed with features, including three utility compartments, two quickdraw card pockets, one cash slot and an elastic backside can accommodate up to 15 cards.
Buy here: Get this sleek wallet for $19.99, reduced from $24. 
3. Ultra-Slim RFID-Blocking Wallets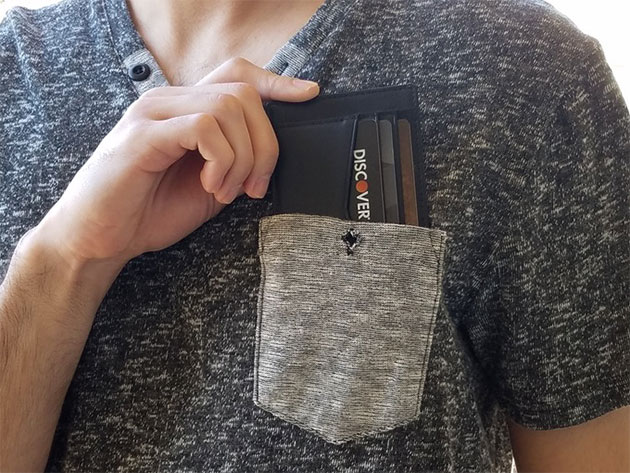 Don't sacrifice style for security: this Ultra-Slim RFID-Blocking Wallet is made of supple, high-quality Nappa leather – and includes RFID-blocking technology. You have enough room for eight cards, plus cash — and two quick-draw slots for your most-used cards. 
Buy here: Get this fashionable wallet for $22.99, reduced from $30. 
4. Vault RFID-Blocking Leather Wallet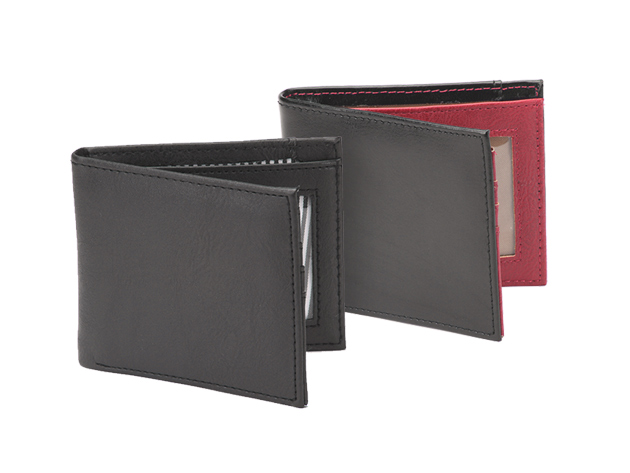 This chic Vault RFID-Blocking Leather Wallet is more than just a really handsome, black leather bi-fold. It defends your data and looks good while doing it, protecting your info from getting skimmed while you're on the go. 
Buy here: Get this pretty wallet for $34.99, or 49% off the usual price of $69.
Questions about your order? Contact [email protected]
This post is brought to you by StackCommerce.