At first, I was extremely skeptical about this comedy starring Melissa McCarthy, mainly because I feared it would be full of humor centered around her weight and oh, ho ho, isn't it funny to see her do physical things! But I gotta say, the trailer actually made me laugh, ("You're crying now!" "I'M NOT!") and also, Jason Fucking Statham is in it. Enough said.
So, do you think the negative reviews of this HBO series-to-movie will include comments about how old the actors look, and how they should all be acting their ages? HA HA HA HA. Of course not!
I gave up on the series about two seasons in because watching marginally attractive men have sex with an endless stream of insanely attractive women got...*yawn*, and the entertainment industry isn't nearly as interesting as the entertainment industry seems to think it is. And also, Jeremy Piven is the actor equivalent of chewing on tin foil. But go do you, my movie-going bros!
Comedy starring Cobie Smulders and Guy Pearce as two trainers at a Texas gym called Power 4 Life, and Kevin Corrigan as a rich shlub who seeks out their help in changing his life. If you've ever worked out at a gym, you know they can be hilarious places, so why aren't there more comedies set in them?
When Marnie Was There - Embarcadero
New animated film from Japanese anime giants Studio Ghibli centers 12-year-old orphan Anna, her summer in a seaside town, and the friendship she has with a mysterious girl named Marnie. The Embarcadero is showing both the original Japanese version with subtitles, as well as the English dubbed version, which includes the voices of Kiernan Shipka, John C. Reilly, Geena Davis, and Kathy Bates.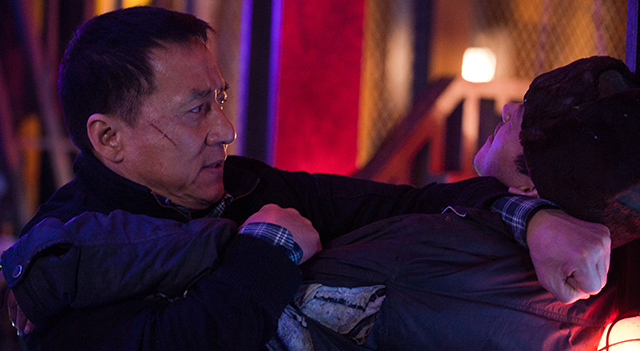 Police Story: Lockdown - 4 Star
Go to the 4 Star before they sell it and it turns into another giant box of condos! This week they're showing Jackie Chan's latest, a reboot of his Police Story franchise. However, keep in mind that Jackie Chan is now 61, and while he may still be spry, he's not the lunatic risk-taker he used to be. This film is more drama than stunts.
SF Docfest - Roxie, Brava, and Vogue Theaters
The 14th annual San Francisco Documentary Film Festival kicked off last night and continues through June 18th. There are some pretty great looking movies playing, including Finders Keepers, about a used grill, a human foot, and an amputee (really); Stink!, about the hidden chemical in...everything; and the Batkid documentary Batkid Begins. Complete schedule here.