Friend of SFist Chad Fox just snapped this photo of a ca. 1968 sign for a hippie women's clothing boutique called Middle Earth at 1317 Grant Avenue in North Beach. Middle Earth, as far as we can tell, also had a branch in the Haight at 852 Stanyan, advertising "Far Out Fashions." You know, like turtleneck sweaters and peasant dresses.
And, obviously, before J.R.R. Tolkiens novels were the stuff of 3D Imax insanity, they were super groovy reads whilst mildly stoned.
The Grant Avenue storefront is now home to Win Beauty & Hair Salon, which as you can see below, has usually had an awning covering up the former sign. That awning's been removed as of this week for reasons we don't yet know.
Also below, a flyer from Middle Earth that was part of an auction of 60s memorabilia.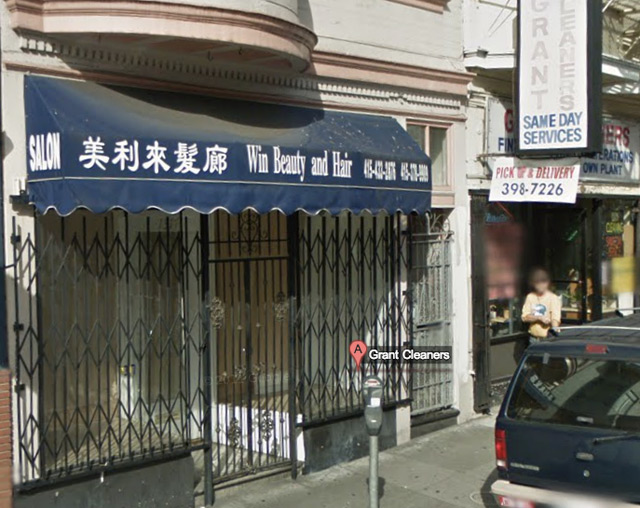 Photo: Google Streetview