Last Updated February 8, 2022
LASIK, or Laser-Assisted In Situ Keratomileusis, is a common type of eye surgery that corrects vision in individuals who are farsighted, nearsighted, or have astigmatism. Fortunately, this process does not tend to be painful, and some patients who had issues with eyesight before the procedure see clearly and are fully recovered within 24 hours. If you are thinking about LASIK or Vision Correction Surgery in San Francisco, consider this list of the Top Ophthalmologists in San Francisco to make sure you get the very best care when it comes to your eyes! Why is this list free?
At Eyecare Associates of San Francisco, they provide an extensive variety of services in order to meet each individual's needs. They have supplied a comprehensive list of specialty eye care services, from LASIK and PRK to consultations for other eyes issues, as well as emergencies. Eyecare Associates of San Francisco is committed to your eye health and strives to keep treatment inexpensive. Eyecare Associates of San Francisco provide options for interest-free financing for up to two years on certain services, if you apply. Conveniently located in Union Square, it's no wonder Eyecare Associates of San Francisco has grown to become the leading laser vision correction in SF!
Pacific Vision Institute is a leader in innovative vision correction. Their San Francisco office is equipped with the most advanced diagnostic and vision correction technologies available to treat a wide variety of visual issues and eye ailments. Their practice is founded on innovation, leadership, and a relentless pursuit of perfection in all of the eye surgeries they do. They integrate the most advanced technology available in the market with recognized surgical expertise to help you see more clearly and put your life into perspective. If you're considering any sophisticated vision correction operation, contact Pacific Vision Institute to gain a deeper understanding of the latest research, technology, and outcomes that can help you live a more full life that comes from seeing more clearly!
SF Eye Institute
#3 of 11 Top-Notch Vision Correction Surgery in San Francisco
★★★★★
SF Eye Institute takes pride in providing comprehensive eye care under one roof by combining medical, surgical, and optical procedures. Based on a 1940s approach, San Francisco Eye Institute believes that no problem is too large or too minor for their experts and competent professionals. From cataract surgery and corneal treatments to vision correction procedures such as Visian ICL and LASIK, the San Francisco Eye Institute's team of skilled eye specialists is devoted to offering the highest quality eye care.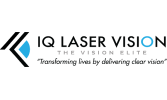 IQ Laser Vision
#4 of 11 Top San Francisco LASIK Eye Surgery
★★★★★
Having begun his practice in 1999, Robert T. Lin, M.D. has earned more than 20 years of expertise providing positive patient experiences and successful surgeries. With a team of eye surgeons that boast more than a combined 60 years of experience and 220,000 treatments in Northern and Southern California, IQ Laser Vision is delighted to provide some of the most advanced laser-assisted vision correction procedures available.
Dr. Daniel Goodman is a nationally known ophthalmologist in San Francisco who specializes in corneal and refractive surgery. For many years, Dr. Daniel Goodman has been doing LASIK and cataract surgery in the San Francisco region. is committed to providing the finest quality medical and surgical eye treatment. Dr. Goodman is delighted to provide cutting-edge refractive surgical treatments, such as Wavefront LASIK, cataract surgery, Intralase, and more. Dr. Goodman and his colleagues also provide complete eye care for the diagnosis and treatment of disorders such as cataracts, keratoconas, glaucoma, corneal diseases, and dry eyes.
LaserVue Eye Center
#6 of 11 Top-Notch SF Laser Eye Surgery
★★★★★
LaserVue Eye Center was founded in 1996 by Jay Bansal, MD and provides state-of-the-art vision correction procedures to patients in the San Francisco Bay Area. With officees in San Francisco, Mountain View, and Santa Rosa, LaserVue employs some of the top ophthalmology personnel around. The experts at LaserVue Eye Center believe in making their patients feel comfortable and relaxed, so that their patients can feel confident about making the best decision for their eyes.
For over 33 years, board-certified ophthalmologist William Ellis, M.D. and his team of eye specialists have served patients in the San Francisco region with LASIK, glaucoma, dry eyes, and general eye care. The experts at Ellis Eye & Laser Medical Center are committed to the comfort and successful rehabilitation of each and every patient. Using the most advanced technology and state-of-the-art equipment available in the ophthalmology profession, the Ellis Eye team takes pride in its personal and professional commitment to their patients' successful treatment. Ellis Eye believes the care does not end with surgery, and continues to be assist you throughout the entire healing process.
ScottHyver Visioncare
#8 of 11 Leading San Francisco LASIK Eye Surgery
★★★★★
As the official eye doctor of the San Francisco 49ers, with more than 20 years of experience, Dr. Scott Hvyer has come to be known for his dedication to providing patients with the eyesight they deserve. Specializing exclusively in laser vision correction, Dr. Hyver is heavily involved in all aspects of your pre-operative care, from the initial consultation through the analysis of your prescription and corneal imaging data to the formulation of your surgical plan. While not all laser eye surgeons are as involved in pre-operative care, the people at ScottHvyer Visioncare feel that the extra investment will result in a superior visual outcome for their patients.
Turner Eye Institute is pleased to provide LASIK and a variety of additional eye surgery treatments done by two of the Bay Area's leading eye specialists. With facilities in San Leandro, Concord, and Castro Valley, Turner Eye Institute gives numerous Bay Area patients a convenient location in addition to top-of-the-line LASIK operations, eye care, and service. With the development of Wavefront technology and custom LASIK surgery, they now have the diagnostic tools to measure 217 distinct points along your optical pathway to ensure you receive the best care.
The UCSF Laser Vision Center provides cutting-edge vision correction surgery through top-notch and well-respected procedures and tools. The center's LASIK surgeons are board-certified ophthalmologists with fellowship training. Nationally acknowledged as pioneers in the field, UCSF doctors were among the first in the United States to conduct PRK and LASIK surgery in FDA-sponsored clinical studies. They have now treated thousands of patients safely and successfully, enabling them to lessen or eliminate their reliance on glasses or contact lenses. Their aim is to deliver the finest surgical treatment possible, to improve the area of refractive surgery via research, and to educate their patients about surgical and nonsurgical vision correction alternatives.
Pacific Eye Associates is one of San Francisco's leading ophthalmology practices, offering cutting-edge eye treatments to San Francisco and the surrounding Bay Area for 52 years. Dr. Arthur Allen, Dr. Wayne Fung, and Dr. David Heiden founded the practice in 1969 with the objective of providing conveniently accessible and outstanding eye treatment in a single location. They envisioned a facility in which a patient with different eye problems could see many eye physicians in one location. As a result, Pacific Eye Associates was established, and their doctors have been working tirelessly to assist patients in improving their eyesight and vision.
WHY THIS LIST IS FREE TO USE
The above list includes LASIK Surgeons SF that SFist believes actively provides superior services. In some cases, they are among the most successful teams in San Francisco. In some cases, variable, sponsorship listing fees or commissions effect the ranking position of the teams, but every one has a history of providing great services. To learn more about SFist's classifieds listings read more here.
---
SFist / Best of San Francisco / 11 Best LASIK Surgeons in SF