San Francisco is a city of hills that outsiders may think make it less than ideal for bicycles as a primary form of transportation. In fact, a 2021 study found that SF is actually the most bike-friendly major city in the US. Between our termperate weather, a higher than average percentage of commuters who bike to work, and tons of bike lanes that avoid the steepest of hills, San Francisco might as well be known as the Netherlands of America for bicyclists. As it turns out, those very bike lanes have lead to fewer accidents and fatalities for both bicyclists and motorists, per this article by the SF Business Times. Regardless, bicycling can still be dangerous for cars, pedestrians, and of course the bicyclists themselves. In the event of an injury or wrongful death from a bicycle accident, it is often imperative that you select an injury lawyer who knows the intricacies of cases involving bicycles. When selecting a lawyer, it is critical to do your own due diligence and make an informed decision based on your own research and analysis. SFist cannot be held liable for your judgments or choices, even if you hire a lawyer or legal team from the list below. Why is this list free to read?
The Law Offices of Teresa Li provide personal injury legal advisory to individuals and corporations throughout the San Francisco area. The principal of the company, Teresa Li, is highly acclaimed as a top trial lawyer. She is a prominent bicycle accident lawyer, and she has helped many clients receive the settlement they deserve in their personal injury case. Teresa Li has had an impressive career. including her years spent working with state and federal judges. Ms. Li learned first-hand how the courts adjudicate personal injury cases, and she puts her expertise and legal knowledge to work on behalf of every client she represents. A severe bicycle accident can have a devastating impact the victim and their loved ones. The Law Offices of Teresa Li will work diligently to protect the rights of those who have sustained an injury in a bicycle crash incident.
Since 1989, Kauffman And Associates has been a personal injury lawyer focused on helping people who have suffered from negligent acts and other types of wrong-doing. Scott Kaufmann chose to become an attorney after learning about the "honor of helping others" and the "value of hard work" from his grandparents who were immigrants and his parents who lived through the Great Depression. He and his team believe that their clients should always be treated like extended members of their own families. Kauffman is also a bicycle injury attorney who helps aids people who have experienced serious bicycle-related personal injuries in San Francisco and nearby areas. This law firm recognizes that many people throughout the San Francisco region rely upon bicycles to commute to school and work and gain access to necessities, such as grocery stores, health facilities and pharmacies. They understand that a single bicycle accident can severely disrupt a person's life and do whatever they can to help a client settle their case.
Bicycle Law
#3 of 11 Leading San Francisco Bicycle Injury Lawyers
★★★★★
Bicycle Law is a legal firm founded in 2000 by Bob Mionske. He noticed that few bike accident attorneys were available in the United States that specialized in handling bicycle accident cases and lawsuits. Based in San Francisco, the firm is dedicated to providing bicyclists with the help they need. They offer free consultations on their website and affordable mobile and web-based bicycle accident consultation services. They also represent bicycle riders at traffic court and provide them with referrals to attorneys if they face charges for an accident on a road or trail. They provide legal services to all types of cyclists, including road bikers, touring cyclists, bicycle commuters, and bicycle messengers. The law firm is run by a solo practitioner who is a former San Francisco bicycle messenger and a bicycle collision lawyer practicing for more than a decade. He had a lot of experience dealing with road traffic collisions and knows what it takes to get good verdicts and settlements for bike accident victims.
The Veen Firm
#4 of 11 Top-Notch Law Office for Bicycle Accidents in SF
★★★★★
The attorneys at The Veen Firm have years of experience in the field of personal injury law. They represent clients who have suffered an injury through no fault of their own. If you, or someone you know, have been seriously injured in a bicycle crash, please don't try to handle your case on your own. It's time to contact a bicycle crash attorney at Veen. The law firm is located in San Francisco, CA. Their attorneys are on your side. They have a proven track record of success in helpong people achieve the best outcome for their case. The Veen Firm will fight for your rights throughout the trial and in dealing with the insurance companies. The company offers a no-obligation consultation to help you explore your legal options.
Velan Law Firm
#5 of 11 Best Bicycle Accident Law Firms SF
★★★★★
Bike riding is an excellent activity that allows you to enjoy the optimal weather and scenery that only San Francisco can offer. Motorists pose a significant threat to bicyclists, though. An accident can leave you with catastrophic injuries, including broken bones, internal organ damage, paralysis, head trauma or even dead. Velan Law Firm has a long history of advocating for bicyclists who have suffered debilitating injuries in bicycle and other personal injury incidents. A bicycle accident lawyer can advise you of your right to compensation if an accident adversely impacts your life.
The Michael Law Firm
#6 of 11 Top San Francisco Bicycle Injury Lawyers
★★★★★
The Michael Law Firm is a San Francisco-based bicycle injury attorney. Their team of talented attorneys has been practicing law for more than 20 years, and they are dedicated to representing those who have been injured in bike accidents. They know the rules surrounding these types of accidents and will work tirelessly on your behalf to ensure you receive fair compensation for your injuries. Super Lawyers Magazine has recognized the Michael Law Firm for its outstanding work in personal injury law. They have also received an A+ rating from the Better Business Bureau, which means they are committed to providing top-notch service and quality legal representation to all clients. The firm is dedicated to helping bicyclists who have suffered injuries in accidents caused by negligent drivers, unsafe road conditions, or defective equipment. If you were injured while riding your bike due to someone else's negligence, call them today at (415) 555-5555! Their team will help guide you through every step of the process to receive fair compensation for your injuries.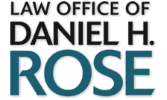 The Law Office of Daniel H. Rose is a San Francisco bicycle collision lawyer attorney specializing in providing creative solutions for people injured in accidents involving bicycles, automobiles, pedestrians, and other vehicles. Daniel has obtained millions of dollars in verdicts and settlements for his clients over the years. He is a veteran trial lawyer with decades of experience litigating complex cases on behalf of individuals who have suffered injuries or wrongful death due to someone else's negligence or wrongdoing. Daniel's law office is a family-owned business that takes pride in providing quality legal representation for its clients. He and his team of attorneys are passionate about helping people who have been injured through no fault of their own get the compensation they deserve. If you've been injured in a bicycle collision, please do not hesitate to contact Daniel H. Rose for a free case evaluation today. Daniel H. Rose is an experienced personal injury attorney with years of experience representing the rights of bicyclists and pedestrians injured in accidents caused by negligent drivers throughout San Francisco, Marin County, Alameda County, Contra Costa County, Santa Clara County, and surrounding areas who may be entitled to compensation for their injuries or wrongful death.
Sweet Lawyers
#8 of 11 Best San Francisco Bicycle Injury Lawyers
★★★★★
San Francisco is a city with an active cycling population. Whether you are commuting to work, riding for exercise, or participating in the many bike-related events that happen every year, it's essential to know your rights as a cyclist. If you are ever involved in a bicycle crash and need legal advice, contact Sweet Lawyers immediately! They have been helping cyclists since 2005 by providing quality representation at affordable rates. Sweet Lawyers is a bicycle crash attorney located in San Francisco. San Francisco is a city with an active cycling population; whether you're commuting to work or participating in bike-related events that happen every year, it's essential to know your rights as a cyclist. If you're involved in a bicycle crash, contact Sweet Lawyer immediately. They provide high-quality representation at great prices!
Bogaards Law
#9 of 11 Top Law Office for Bicycle Accidents in SF
★★★★★
Although there have long been laws on the books here in California to ensure that motorists and bicyclists safely share the road, accidents still occur. Bicycle accident lawyers often see clients who've been involved in a San Francisco crash that's had a significant, devastating impact on their lives come through their doors. They want to know how to hold the person who struck them liable for their negligence. Bogaards Law attorneys advise their bicycle accident clients of how California personal injury law applies to their cases.
Neale & Fhima
#10 of 11 Leading SF Bicycle Injury Lawyers
★★★★★
Neale & Fhima: Lemon Law Lawyers can help you if you are stuck with a lemon. This company practices in San Francisco. The lemon laws in California are strict. That is why you have legal recourse if you get a lemon. The attorneys can help you get compensated for your damaged vehicle. You may also be able to get your vehicle replaced. Additionally, this firm will be able to help you if you need a bicycle collision lawyer.
Bicycle crashes can happen almost anywhere. Ones that occur at intersections often result in riders' most significant injuries. Any lawyer can claim that they're capable of fighting for fair compensation in your case, but will they know how to prove negligence in a bike accident case? There are unique aspects to these legal matters that only experienced bicycle crash attorneys understand. The Law Offices of Daniel Vega have built their practice around standing up for the rights of injured bicyclists and securing the compensation that they deserve in their San Francisco cases.
WHY THIS LIST IS FREE TO READ
The above list includes SF Bicycle Injury Law Firms that SFist believes actively provides superior services. In some cases, they are among the most successful teams in the region. In some cases, variable, sponsorship listing fees or commissions effect the ranking position of the teams, but they are still known to have a history of providing great products or services. To learn more about SFist's classifieds listings read more here.
---
To place the above badge on your website, click the code below to copy to clipboard:
To place the above badge on your website, click the code below to copy to clipboard:
---
SFist / Best of San Francisco / Top SF Injury Lawyers / 11 Best SF Bicycle Injury Law Firms