We've all been there... HGTV was on and now you've got a million grandiose thoughts flowing through your head about all of the ways your backyard can be transformed into the space of your dreams. However, when it comes to execution, you lack the necessary knowledge and/or skill set to turn your fantasy to reality. If that's the case, these top landscaping companies in San Francisco are here to beautify your space and help you convert it into a spectacle that everyone can enjoy. Why is this list free?
Living Green Design
#1 of 13 Best San Francisco Landscaping Company
★★★★★
Living Green Design believes that the devil is in the details when it comes to creating attractive and practical garden settings. Their distinct approach to landscape and interior design transcends styles, trends, and borders. They believe in seamlessly integrating the inside and outdoors, combining the finest of indoor and outdoor life. LGD's experienced communicators assist clients by researching and teaching them on the principles of good design, which is a crucial component in their success.
San Francisco is a bustling city, and few individuals have time in their schedules to maintain their property's green spaces. The incredible team of committed property specialists at Vigorous Landscaping is able to provide maintenance and design help that will leave your grass greener than ever, as they believe in offering complete service so you don't have to hire multiple firms.
Arterra is a full-service landscape architectural business that focuses on modern and environmentally friendly design. Arterra works closely with their clients and design team to provide innovative ideas and open lines of communication. The Arterra Team is made up of a varied collection of creative people that are passionate about their profession's art and skill.
Liason Landscapes
#4 of 13 Top San Francisco Landscaping Company
★★★★★
Liaison Landscapes is a talented group of committed service experts that offer a comprehensive variety of landscape design and construction services. Their success is due to the fact that they provide an outstanding work environment in which all of their employees may function and flourish. Work hard, work smart, and work together are three of Liason's fundamental values.
Zenscape believes that space is a vital component of Zen as well as their design philosophy, and delivers simplicity and beauty in contemporary landscape design. Zenscape creates simple, bright, and long-lasting landscapes by combining the timeless elements of rock, wood, and water. Their mission is to turn your yard into a living place that is beautiful, restful, and relaxing.
B&L Landscape
#6 of 13 Top-Notch Landscaper in SF
★★★★★
Bloom & Lawn Landscaping was created with one purpose in mind: to deliver a comprehensive variety of outstanding landscape services at an accessible price, offering professional design and installation. B&L has 15 years of expertise and has evolved from a two-person operation to a full-service landscaping company capable of handling any job.
In the San Francisco Bay Area, Alder Landscape Architecture has a good reputation for offering high-quality landscape design services. Alder is a professional landscape architecture business with an A+ Better Business Bureau rating. Alder Landscape Architecture has been providing engaging landscape architecture since 1990.
Greener Bay Landscaping is a reputable landscaping firm headquartered in San Francisco, California that serves the surrounding areas. GBL has over 45 years of combined professional landscaping expertise, and they give their customers devotion, fair pricing, meticulous attention to detail, and results that speak for themselves.
San Francisco Landscapes develops well-thought-out living spaces with the goal of taking your home to the next level. SFL provides completely environmentally friendly property maintenance for both residential and commercial buildings. SFL has been providing their services for over 10 years and will customize a program to meet your unique needs while also beautifying the landscape and increasing the value of your home.
Rock & Rose
#10 of 13 Best Landscaper in SF
★★★★★
Rock & Rose Landscapes is a multi-award-winning landscaping company in the San Francisco Bay Area. R&R can provide design, installation, and garden maintenance services with competence and professionalism thanks to their combined decades of experience. Their work is of exceptional quality because of their great staff, which has made superlative results the organization's norm.
Janet Moyer Landscaping specializes in designing custom home landscapes that take into account the particular problems given by San Francisco's climate, topography, and architectural restrictions. JML has designed and constructed over 1,200 bespoke residential gardens in San Francisco's various climates since 1990.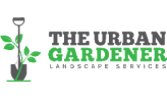 For nearly 35 years, The Urban Gardener (previously Angie's Garden Service) has been providing gardening services to San Francisco residents. They are fully insured and provide ongoing garden maintenance, design, and installation, as well as irrigation installation and a variety of additional services to help you with your home or business garden.
This boutique landscaping design firm, which has been based in San Francisco since 2003, specializes in specialist and bespoke landscape work and employs experienced local personnel. Ground Cover Landscaping specializes in designing stunning landscapes for the home and business, providing a sense of serenity and vitality both inside and out.
WHY THIS LIST IS FREE TO USE
The above list includes Landscaping SF that SFist believes actively provides superior services. In some cases, they are among the most successful teams in San Francisco. In some cases, variable, sponsorship listing fees or commissions effect the ranking position of the teams, but every one has a history of providing great services. To learn more about SFist's classifieds listings read more here.
---
SFist / Best of San Francisco / 13 Best SF Landscaping Companies