San Francisco is certainly known for its unique style. In terms of high fashion, some might say our style is not good thing. Sure, the city is historically home of artists and innovators, but both groups seem to have their own version of grunge that we toss on our bodies and call clothing. These 9 best SF stylist & personal shoppers can help you go from downright shabby to shabby-chic, or in some cases, from a pumpkin into Cinderella on her big day. (Feel free to fact-check me on how that story goes..) Why is this list free?
Katie Quinn
#1 of 9 Best Personal Shoppers
★★★★★
Since 2009, Katie Quinn has been providing style advice to customers across the nation. Her company, Q the Stylist, offers various wardrobe solutions to clients. She will fly across the country to work with individuals and can customize the contents of any closet. She will eliminate clothing options, as well as advise on new additions to individual wardrobes. Katie Quinn offers multiple tiers of services, ranging from a la carte to on-call advice. Additionally, clients can sign up for a membership, which gives full access to Katie Quinn's services. She is also environmentally-conscious and tries to select eco-friendly outfits, such as those using recycled materials.
Shea English
#2 of 9 Top Stylists
★★★★★
Shea English has based her personal shopping business on the belief that style comes from within. She fulfills clients' potential by matching their life situations and desires to current fashion. Based in San Francisco, Shea English works with clients in choosing their wardrobe, while considering their body types and personal preferences. She has been in the personal fashion industry in the San Francisco Bay Area for over 25 years. She offers a wide range of services, as well. Some of these services include wardrobe analysis, individual fashion assessment, vintage and consignment shopping, and window styling for boutiques. She will also cater to corporate clients and special events.
Lili Henry
#3 of 9 Leading Personal Stylists
★★★★★
Lili Henry is an image consultant and personal stylist, serving the San Francisco Bay Area. She offers a complimentary 15-minute phone consultation in the case that potential clients desire more information. Lili Henry follows a protocol with each client, and all services begin with a home consultation. She provides several services, each with a unique set of outcomes. One such service is closet editing, which includes a color palette analysis, discarding clothes, and suggesting new wardrobe additions. Another offering is her personal shopping package, which comes with a personalized guidebook for each client's style. Lili Henry even offers a home delivery package where Lili pre-shops for clients and then customers try on the clothes in the comfort of their own home.
Mary Gonsalves Kinney, through her fashion styling company MGK Style, serves cities across the nation. Her home base is San Francisco, however, and she is the Stylist in Residence at The Avery SF. She provides many different fashion services to her clients. These include partial and full closet edits, monthly package options, hourly styling services, special event styling, and editorial/ad campaign styling. Her special event styling is one of her specialties, and she has a diverse background and portfolio of special event experiences. Another unique offering that the company provides is the MGK Edit, which is an online luxury consignment boutique.
Megan Noelle Low
#5 of 9 Top Personal Shoppers
★★★★☆
Megan Noelle Low is an image consultant, personal shopper, and wardrobe consultant. With over 10 years of experience supplying fashion consulting services, she has developed a deep understanding of style and individualized fashion advice. She will perform closet edits for customers, which involves going through their closets to see what clothing should stay, go, or be updated. She also serves as a personal shopper for clients and factors in their personalities, body types, and functional aspects of their wardrobes. Megan Noelle Low prides herself on her ability to fine-tune customer's requests into the right outfit for any occasion. Her website also has an online booking feature, with instant confirmation.
Judy Dominci
#6 of 9 Leading Stylists
★★★★☆
Judy Domenici is an image consultant based in the city of San Francisco. Her consulting clients include men, women, teens, and children. Her process begins with a closet consultation, in which she works with clients to achieve a style goal together. Other services that she provides are wardrobe coordinating, business and career wardrobe shopping, home organization, and total image makeovers. Other offerings include special event style planning. Judy Domenici designs individualized wardrobes for special events such as weddings, anniversaries, and formal events. She will also help customers get ready to travel, whether it is for business or vacation. She also trains teenagers and kids to develop their unique sense of style.
Micki Turner
#7 of 9 Top-Notch Personal Stylists
★★★★☆
Micki Turner is a San Francisco Bay Area-based personal shopper and image consultant. Most of her personal shopping takes place in the high-end stores of Union Square in the city. She accompanies clients into these stores, hand-selecting outfits that she sees as the best fit for customers. Micki Turner has been in the image consulting business for 20 years and has a deep knowledge of fashion and personal style. She offers other services, including closet editing and quick wardrobe updates. She will also assist customers as they prepare to pack and get ready for travel. She will work with individuals to build a lasting wardrobe and ensure that they are looking stylish.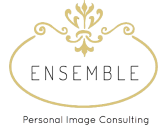 Supreet, and her company Ensemble Consulting, provide fashion consultation services to customers in the San Francisco Bay Area. Catering to both men and women, Supreet has a wide range of wardrobe solutions to offer. One such service is the Initial Style Consultation, where clients are given a customized plan of wardrobe revision. EPIC Start is a more in-depth service that includes the initial consultation as well as personalized suggestions for improving clients' wardrobes through pre-shopping. Supreet will also perform the Ultimate Ensemble package, complete with accessories. The EPIC Overhaul service consists of a 3-hour closet cleanout, making sure that clients are starting fresh and ready to reinvent their style.
Beth Alyse
#9 of 9 Leading Personal Shoppers
★★★★☆
Beth Alyse is the owner and executive stylist of her company Guerilla Makeovers. She provides fashion consulting services and even has her own patented approach to coaching: The Life/Style™ Coaching service. Beth Alyse supplies wardrobe makeover services and closet curations, making sure that clients' clothing is fashionable and fresh. Additionally, she provides lifestyle coaching, ranging from dating advice to the science of attraction. She specializes in bridal beauty preparation and makeovers, as well. She has customers throughout the San Francisco Bay Area. These customers come to Guerilla Makeovers for many different purposes, including upgrades to their closets, love lives, lifestyles, homes, and parties.
WHY THIS LIST IS FREE TO USE
The above list includes Stylists Personal Shoppers that SFist believes actively provides superior services. In some cases, they are among the most successful teams in San Francisco. In some cases, variable, sponsorship listing fees or commissions effect the ranking position of the teams, but every one has a history of providing great services. To learn more about SFist's classifieds listings read more here.
---
SFist / Best of San Francisco / 9 Best Personal Stylists & Image Consultants