With so much beautiful outdoor space and generally decent weather year round, people not local to San Francisco may have a hard time understanding why someone would want to spend any time inside a gym when there are so many other options to stay fit and healthy. However, for some, the gym is a way of life, and maintaining certain fitness standards can be hard when you're all by yourself. Whether you are looking for yoga or HIIT training, TRX classes or top notch facilities, this list of 14 Best Fitness Gyms in San Francisco is your go-to for helping you find the perfect workout space for you. Why is this list free to read?
Body Mechanix is a ground-breaking approach to group fitness, with workouts that resemble classes but feel more like small group training sessions. Their mission is to help you accept and strengthen who you are while also training your body and mind to reach your greatest potential. Body Mechanix offers qualified personal trainers and personalized feedback, allowing you to improve with each appointment.
Hit Fit SF
#2 of 14 Best San Francisco Fitness
★★★★★
Hit Fit SF believes that boxing is the ideal all-body exercise, and their non-contact courses provide much more than simply boxing. You'll not only increase your endurance and strength, but you'll also learn genuine boxing techniques from current and previous boxers. These include punches, footwork, form, technique, as well as strategy. Their boxing courses are for you, whether your aim is to just become shredded or to one day compete in the ring.
j+k fitness studio
#3 of 14 Top-Notch Workouts in San Francisco
★★★★★
As one of San Francisco's best fitness gyms, j+k fitness studio recognizes that each customer is unique. They partner with expert personal trainers to provide totally personalized exercise plans and experiences for people, and they share an unrelenting dedication to their customers and helping them accomplish their fitness objectives safely and effectively. j+k fitness studio recognizes that no two bodies are identical and views fitness as a way of life.
Tribe was formed by brothers Nick and Billy Palladino-King in San Francisco in 2017 centered around the holistic health concept of training the body, mind, and spirit. Tribe provides courses in their studio as well as virtual classes, with trainers and coaches to help you achieve your goals. They work with each 'Triber' to discover the appropriate combination of group courses, yoga, and personal training for them.
Basecamp Fitness
#5 of 14 Leading SF Fitness Gyms
★★★★★
Basecamp Training is a revolutionary studio fitness concept that will challenge you and mix up your workout routine. They combine effective cardio, weight training, and core movements in a variety of fitness programs to offer you a thorough, full-body exercise. Their high-energy, positive setting, as well as their encouraging teachers, keep you moving and wanting more.
17th Street Athletic Club keeps you motivated by playing upbeat music and ensuring you do each workout safely. They are really kind and encouraging, and they make it simple to meet new people at the gym. All of their trainers are nationally licensed, and they can help you execute each exercise in a number of ways. You're constantly working at your own pace, whether you're just starting out on your weight-loss journey or you're in excellent physical form.
Alex Fitness
#7 of 14 Best Workouts in San Francisco
★★★★★
When you become a member at Alex Fitness, you will have access to a clean, contemporary fitness facility in the center of San Francisco. Alex Fitness stands for affordable pricing, cutting-edge fitness equipment, a flexible workout schedule, an accessible location, pleasant workout rooms, a welcoming atmosphere, and highly qualified personnel. Alex Fitness also provides corporate fitness programs with a personalized approach and the greatest prices to encourage sports and a healthy lifestyle.
Jigalin Fitness
#8 of 14 Leading San Francisco Fitness
★★★★★
Jigalin Fitness boasts to consistently exceed expectations by providing a welcoming and collaborative environment in a fantastic facility. Their fitness specialists are the finest in their professions and committed to providing quality training services. Jigalin Fitness was established to serve as a website and to foster a sense of community. They develop programming for the general population that includes sport-specific training, aerobic conditioning, weight training, flexibility and mobility, as well as food and nutrition.
Perform For Life
#9 of 14 Top-Notch SF Fitness Gyms
★★★★★
P4L is your all-in-one fitness gym for enhancing and maintaining your physical and mental health. They are motivated by the triumphs of their members. Their 'Movement Specialists' and 'Mindset Coach' will guide you through your wellness journey and help you plan it. Because their facility is more than a gym, it is your fitness home, and their community will assist and encourage you to become the greatest version of yourself.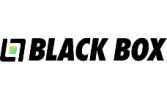 Black Box VR
#10 of 14 Best Gyms in SF
★★★★★
The science-backed exercise from Black Box VR is a serious strength training + HIIT cardio workout in the style of a fun video game. Their major goal is to assist members who want to change their lives via "addictive fitness experiences that leverage the power of immersive technologies," and they provide a 30-minute full-body strength training exercise. Black Box VR's founders have a combined 33 years of fitness industry expertise, including starting Bodybuilding.com.
Studiomix focuses on energizing, inspiring, and achieving outcomes at all levels through education and training. Their objective is to provide you with a varying array of 'Physical Culture' to look forward to. With a mixture of movement, music, and attentive coaching, they're shaking up the conventional workout regimen and your expectations.
MX3 Fitness
#12 of 14 Leading Gyms in SF
★★★★★
MX3's trained specialists create complete fitness programs based on science and powered by individual data and analysis to achieve genuine results in weight reduction, endurance, strength, and muscle gain. Their personal trainers will equip you with the tools you need to stay active in the long run, both in the gym and online. They have a 3D Body Scanner that measures body dimensions, fat percentage, fat mass, and lean mass in addition to weight.
fitLocalfit
#13 of 14 Top-Notch Workouts in San Francisco
★★★★★
fitLOCALfit is a network of locally operated, environmentally conscious gyms and studios. Their aim is to provide local amenities that are environmentally sustainable, clean, convenient, and community-focused. They include cutting-edge functional strength and conditioning equipment, as well as personal training and small group sessions, all of which are guided by a network of highly qualified and skilled trainers and instructors. Their fitness centers are self service and offer secure member entry.
LuxFit is there for you every step of the way, no matter what your health and fitness objectives are. They provide personalized training as well as goal-oriented programs to help you achieve your fitness objectives, all in a gorgeous outdoor setting. LuxFit believes that health and wellbeing is a way of life, and that joining will not only enhance your body, but also your life.
WHY THIS LIST IS FREE TO USE
The above list includes Fitness Gyms in San Francisco that SFist believes actively provides superior services. In some cases, they are among the most successful teams in San Francisco. In some cases, variable, sponsorship listing fees or commissions effect the ranking position of the teams, but every one has a history of providing great services. To learn more about SFist's classifieds listings read more here.
---
SFist / Best of San Francisco / 14 Best Fitness Gyms in San Francisco