For anyone native to San Francisco, the mention of Fisherman's Wharf bring to mind seals barking, the smell of clam chowder wafting, and the droves of people lining up to get on the boat to Alcatraz. With a few million visitors each year, Fisherman's Wharf is one of the most heavily trafficked areas in San Francisco each and every day. Whether you're coming to bike the bridge, eat fresh-caught seafood at Scoma's, or just walk around and take in the scene that is the Wharf, SFist has gone to the trouble of uncovering the absolute best hotels in Fisherman's Wharf for your next stay. Why is this list free?
Fairmont Heritage Place, Ghirardelli Square provides all of the comforts of your home in a San Francisco dream property with all of the luxuries, as well as Fairmont's world-class service. The elegant and expansive rooms at Fairmont Heritage Place, Ghirardelli Square include one, two, and three bedroom suites that are a striking representation of contemporary urban architecture in a historic setting.
The Suites at Fisherman's Wharf San Francisco hotel is the ideal starting point for your trip to the City by the Bay. You're just a short walk from the sensory delights of Fisherman's Wharf, the turn-of-the-century ambiance of The Cannery, Pier 39, and the underwater mysteries of the Aquarium of the Bay. The Suites are located adjacent to the Hyde Street Cable Car station and offer 24 large rooms, ideal for discerning visitors who wish to leave their heart in the heart of San Francisco.
The Holiday Inn Express & Suites San Francisco Fisherman's Wharf is strategically located in the center of the Wharf neighborhood, providing visitors with a superb location in the heart of the bustling waterfront district. They provide all you need for a lively stay in downtown San Francisco as one of the only Fisherman's Wharf hotels that delivers a complimentary, cooked breakfast to their guests each morning.
---
---
In the center of Fisherman's Wharf, the Courtyard San Francisco Fisherman's Wharf offers comfortable, versatile guest rooms and suites that are ideal for business or pleasure. There's free Wi-Fi, flat-panel TVs, and comfortable workstations in every room. On a board in the lobby, you'll find fast access to the latest news, weather, and airport conditions. Your stay at the Courtyard San Francisco Fisherman's Wharf will be more comfortable, productive, and pleasant than you could have ever imagined.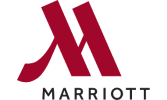 Mariott Fisherman's Wharf
#5 of 14 Leading SF Fisherman's Wharf Hotels
★★★★★ | Top Mid-Range Options
The Mariott Fisherman's Wharf hotel rooms and suites maintain the city's beauty and ambiance, replete with stylish design. This top hotel is centrally positioned near Fisherman's Wharf, making it simple to attend various excursions across San Francisco. You may do business in SF comfortably by using one of their ten hotel conference rooms, which are modern and sterilized.
Hotel Caza
#6 of 14 Top-Notch SF Hotels in Fisherman's Wharf
★★★★★
Hotel Caza is a family-friendly hotel in the center of historic Fisherman's Wharf that reflects the essence of California, with lots of fun, friendliness, and extras to make your visit even better. They welcome you to drop in and enjoy real San Francisco in an ideal setting. Hotel Caza provides relaxing and stylish rooms, as well as warm and friendly service that will make you feel right at home from the moment you walk in.
At this award-winning boutique hotel, discover legendary history and breathtaking vistas. Stay at the Argonaut to see the finest of the city, including San Francisco's most breathtaking views, ideal location within SF, and direct access to national parks. Original timbers and nautical pattern textiles are among the unique touches in their spacious guest rooms and suites. Your entire family will enjoy their accommodations, even your dog!
Hotel Zoe is a sanctuary for the explorer at heart, located in San Francisco's renowned Fisherman's Wharf area. Hotel Zoe Fisherman's Wharf provides both inspiration and remedies to the insatiably inquisitive. In the heart of Fisherman's Wharf, their newly refurbished modern guest rooms and suites were created to be your retreat, or you can relax in the open-air courtyard.
This downtown vacation ownership property, surrounded by rich culture and exciting activities, provides guest room rentals that set the setting for simple comfort and remarkable adventures. Explore iconic Fisherman's Wharf, PIER 39, Ghirardelli Square, Historic Hyde Street Pier, and many more famous destinations in San Francisco from Marriott Vacation Club Pulse. After a wonderful day of shopping and touring, relax with friends or family in the outdoor courtyard, which features a fire pit and games.
With contactless solutions that allow you to be in charge of how you connect with on-site personnel, Hyatt Centric Fisherman's Wharf offers flexibility and peace of mind every moment you are on premise. The World of Hyatt app provides digital luxuries that are only a touch away. The Hyatt Centric is committed to providing people with disabilities with equal access and opportunity, with the ultimate objective of improving accessibility across the hotel for all visitors.
The Kimpton Alton Hotel is a trendy neighborhood hangout as well as a peaceful retreat for discerning tourists. Their natural light-filled lobby, which has warm white wood, plush couches, and greenery-draped skylights, is the ideal place to meet up with old and new acquaintances for a drink. Spend the evening reveling in traditional San Francisco magnificence, with the city's most beloved neighborhood just outside the front door.
Hotel Zephyr
#12 of 14 Leading SF Hotels in Fisherman's Wharf
★★★★
The "ship-yard chic" styled Hotel Zephyr is situated in the center of Fisherman's Wharf, boasting more waterfront views than virtually any other hotel in San Francisco. Hotel Zephyr is known for its unusual, bold, and original aesthetic, which was created utilizing materials such as repurposed shipping containers and upcycled nautical items. Their one-of-a-kind, 8000 sq. ft. space, known as 'The Yard,' is an outdoor play area with a selection of enormous games, Instagram-worthy sculptures, and four fire pits for you to enjoy with your family and friends.
Hotel Riu Plaza Fisherman's Wharf provides some of the greatest services to ensure that your stay is memorable. Free WiFi, an outdoor pool, a gym, and meeting rooms are among the hotel's many amenities. This San Francisco hotel offers over 500 rooms that are all well-equipped to provide you with optimum comfort. They all have satellite TV, a mini-fridge, a coffee maker, and air conditioning, among other things.
The Wharf Inn
#14 of 14 Top Fisherman's Wharf Hotels SF
★★★★
The Wharf Inn is a modest, independent hotel with 51 rooms in San Francisco's historic and iconic Fisherman's Wharf district. The Wharf Inn, which opened in 1960 and is located around the corner from the main roadway that goes through Fisherman's Wharf, was the first hotel in the neighborhood. The well-kept hotel, its distinctive location, and neomodern building features add to its allure. They're also one of the few hotels in Fisherman's Wharf that provide complimentary parking.
WHY THIS LIST IS FREE TO USE
The above list includes Fishermans Wharf Hotels SF that SFist believes actively provides superior services. In some cases, they are among the most successful teams in San Francisco. In some cases, variable, sponsorship listing fees or commissions effect the ranking position of the teams, but every one has a history of providing great services. To learn more about SFist's classifieds listings read more here.
---
SFist / Best of San Francisco / 14 Best Fishermans Wharf Hotels SF