Reno-based developer CH Planning may just be trolling at this point with this nonsense 50-story tower proposed two blocks from Ocean Beach, but they're sticking to the bit, with a new batch of renderings of this gigantic middle-finger to the Sunset.
We'd reported in April on a completely bizarre 50-story tower proposed in the Sunset, right across from the SF Zoo, a 580-foot condo monstrosity that would stick out like a sore thumb around the Outer Sunset's low-rises and single-family homes. But that was not the first plan proposed by developer CH Planning LLC. They submitted it as an eight-story tower with 213 residential units in 2020, then resubmitted it the next year as a 12-story building with 400 units, and then the bonkers 50-story proposal with 646 units put forward in April.
New, detailed plans and renderings have been filed with the city for a proposed 50-story residential tower overlooking Ocean Beach in San Francisco's Sunset District — a project that has prompted backlash from city officials and debate among residents.https://t.co/TTvLHQjJJm

— San Francisco Chronicle (@sfchronicle) July 5, 2023
Now the Chronicle reports they've submitted revised plans to the SF Planning Commission, with new skyscraper renderings and plans for 680 units.  We'll pretend for a moment that this plan is serious, and note that the project proposes the standard ground-floor retail, plus "community centers," underground parking, and an on-site gym.  The developer is banking on the canard that since the current plan proposes 110 affordable units, then they can jack this thing up to 50 stories under state density bonuses.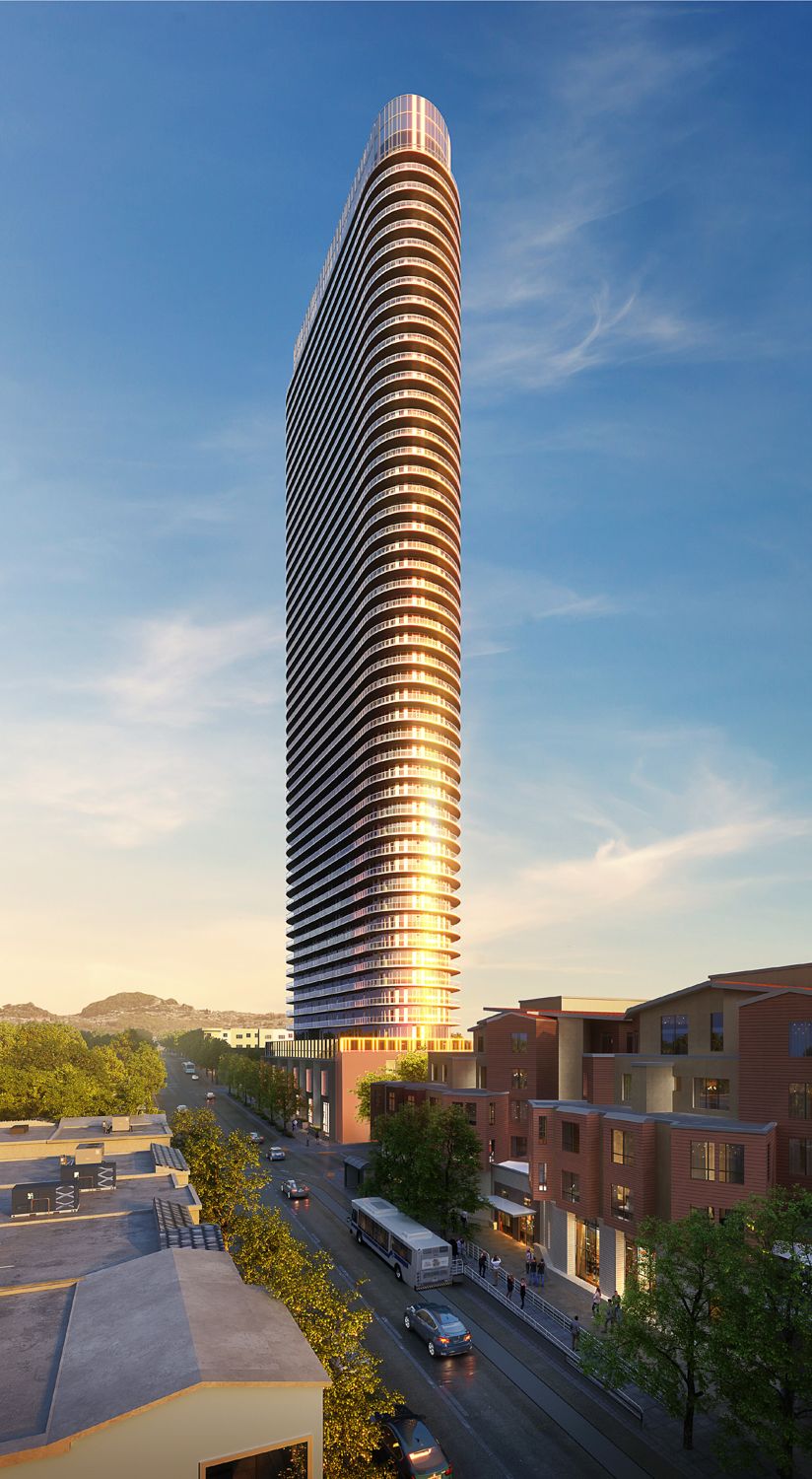 This out-of-scale behemoth has of course riled up neighborhood opposition, but even some of the most pro-development officials at City Hall say the developer's interpretation of the density bonus is a complete non-starter.
"The proposed project is flat out inconsistent with local zoning rules and state density bonus laws," Planning Department director Rich Hillis told KGO in April. "It sets back our efforts to appropriately add housing on the City's west side and meet our Housing Element targets. Frankly, it's a distraction."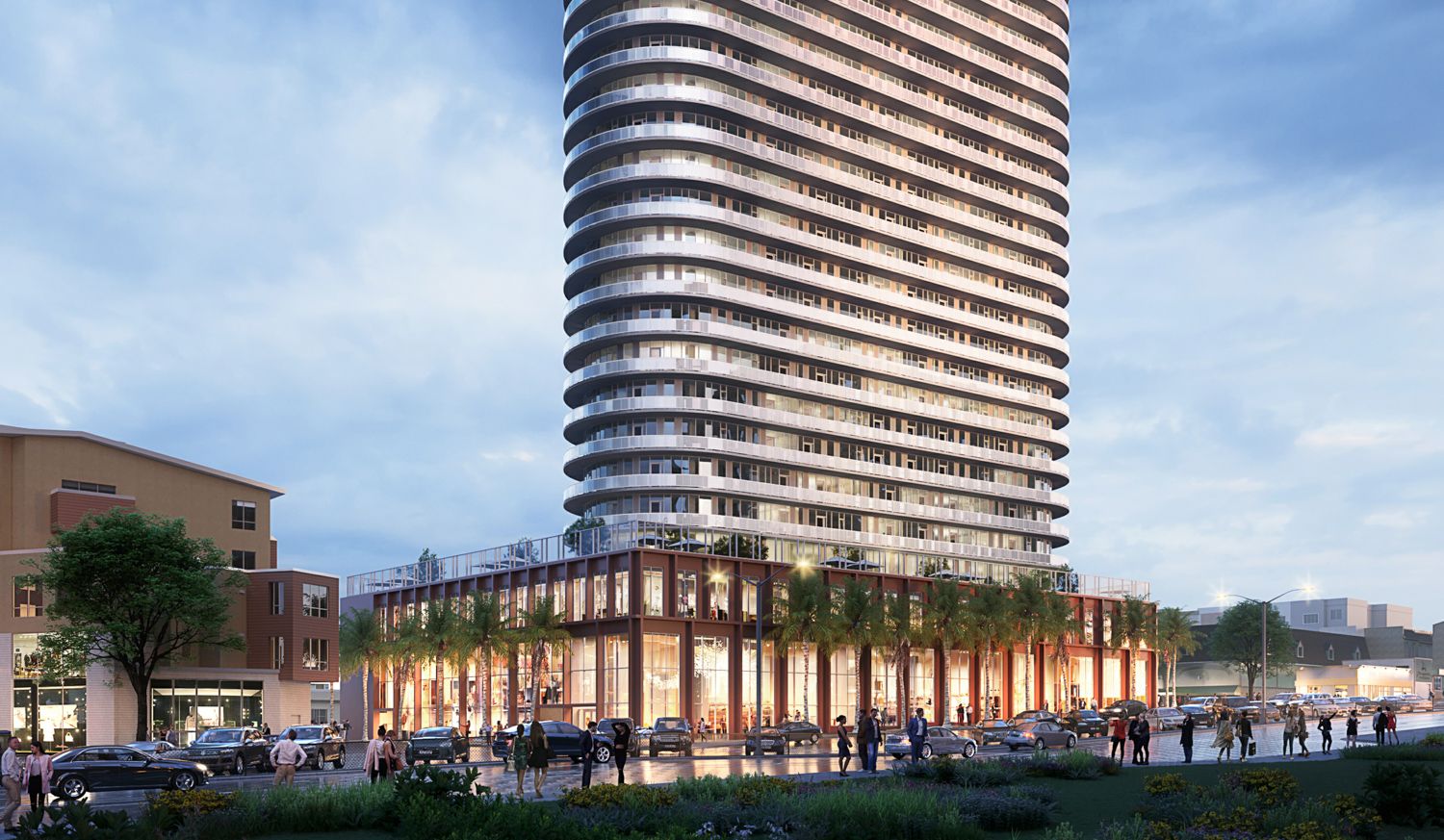 The district's supervisor Joel Engardio also told that station, "We need housing all through the west side. Absolutely. That site needs housing. But to plop a Salesforce Tower there — it's ridiculous."
There are other things that smell funny about this proposal. CH Planning "project consultant" John Hickey, the wife of listed developer Raelynn Hickey, was convicted on securities fraud and mail fraud charges in 2006. Plus, YIMBY Law executive director Sonja Trauss has been doing a full-court press giving interviews on behalf of this project. That indicates this whole scheme may be a ruse to create Housing Element-related lawsuits, albeit lawsuits that could push the Overton window of San Francisco height limits up a little more. And that would benefit real estate developers pretty much across the board.
Related: Renderings Show Proposed 50-Story Skyscraper Towering Over Outer Sunset Neighborhood [SFist]
Image: Solomon Cordwell Buenz