All eyes will be on a block of MacArthur Boulevard north of Lake Merritt, as the Oakland City Council voted unanimously to rename a block of that street "Tupac Shakur Way."
Things change, and that's the way it is, particularly on the 400 block of MacArthur Boulevard in Oakland. Some California love is being given to the late rapper and actor Tupac Shakur, as the Chronicle reports the Oakland City Council voted unanimously Tuesday night to rename a block of MacArthur Boulevard as "Tupac Shakur Way."
'Tupac Shakur Way' will be located on MacArthur Boulevard near Grand Avenue.

The city council vote was unanimous to honor the rap icon who "positively impacted the lives of a nation."https://t.co/LbT5Y9RhI0

— KQED Arts & Culture (@KQEDarts) May 17, 2023

According to KQED, the resolution they passed states that "MacArthur Boulevard between Grand Avenue and Van Buren Avenue where [Shakur] once lived serves to remind us of his contributions to Oakland and our communities through the celebration of art and culture as an awakening tool towards changes in society."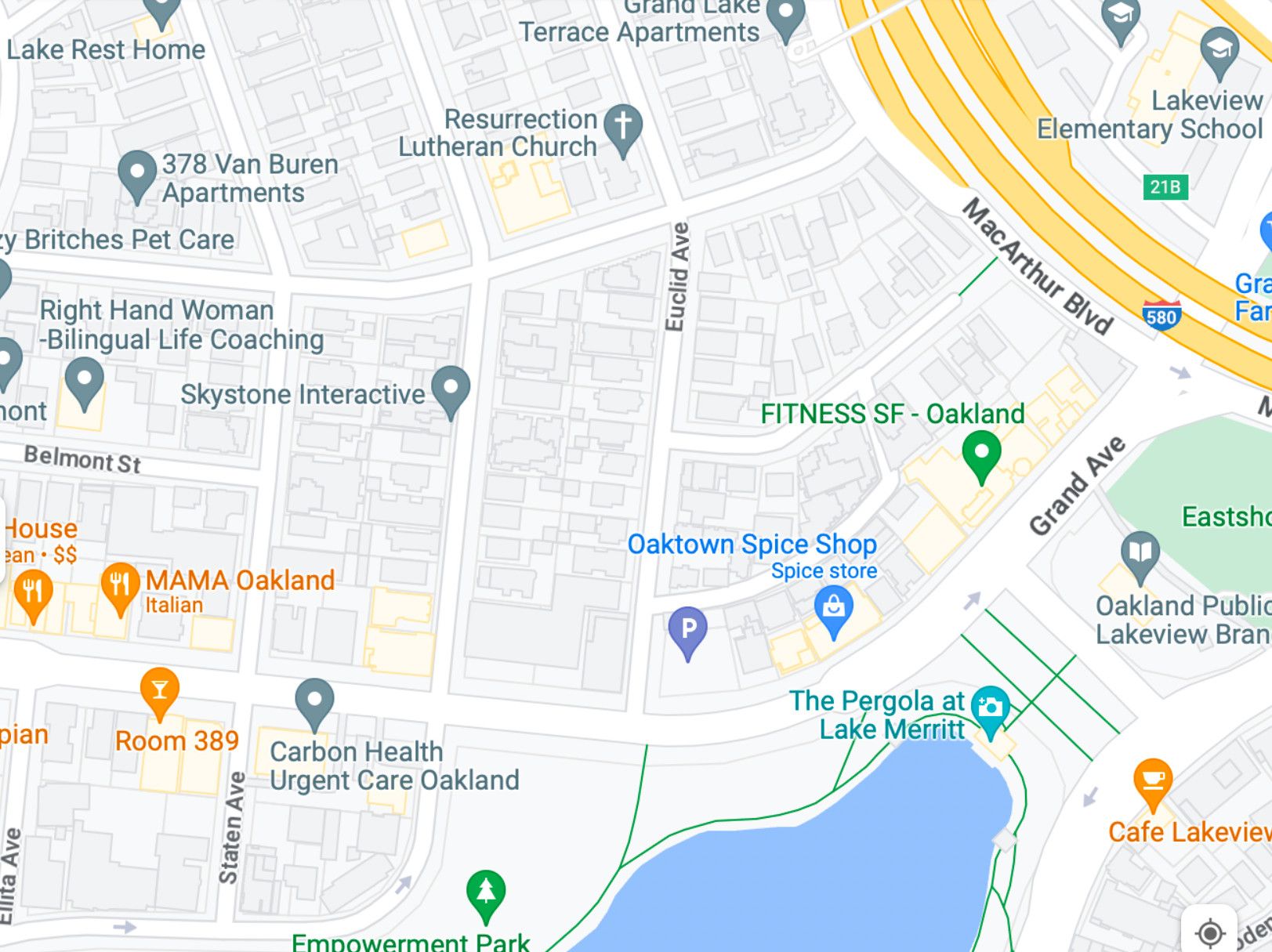 The renamed area is not exactly where Shakur had lived, but it's only about a block away. The map above shows the portion of MacArthur Boulevard that's getting the honorary renaming, it's just north of Lake Merritt, and it's the portion between Grand Avenue and Van Buren Avenue (where the words "MacArthur Blvd" appear in the image above.) Shakur had actually lived at 275 MacArthur Boulevard for a period in the 1990s, which is about a block to the north of the renamed area.

And while Shakur was a native of Baltimore, he did move to Marin City, attended Mount Tamalpais High, and also lived briefly in Santa Rosa. He gained fame during his Oakland phase when performing with the act Digital Underground, and then as a solo artist in 1991. In addition to selling more than  75 million records worldwide, Shakur also appeared as an actor in the films Juice and Poetic Justice.  
As a funny aside, then-Vice President Dan Quayle called for Shakur's album 2pacalypse Now to be banned in 1992, alleging the record was somehow responsible for the fatal shooting of a Texas trooper.
No timeline has been announced for installation of the street signs.
Related: Too $hort Movie Shooting In Oakland, But Businesses Blow the Whistle Over Disruption, Lack of Notice [SFist]
Image: CHICAGO - MARCH 1994: Rapper Tupac Shakur poses for photos backstage after his performance at the Regal Theater in Chicago, Illinois in March 1994. (Photo By Raymond Boyd/Getty Images)