The SFPD has released surveillance images of two men they believe stole as much as $3,000,000 worth of jewelry from Grace Jewelry at 121 O'Farrell Street. As KRON 4 reports, the thieves broke into the store via a back door that's connected to a parking garage, and went about smashing glass cases and stealing specific types of jewelry like gold chains. Owner Peng Zhou tells the station this is the first time that a theft like this has happened in the ten years he's owned the store.
The suspects fled the scene in a Ford sedan, and it appears from the surveillance image below that they've even got a license plate. However they are still trying to find the suspects, who are both described as black males, one with dreadlocked hair. The store owner says it's possible the thieves have had some contact or connection with the store.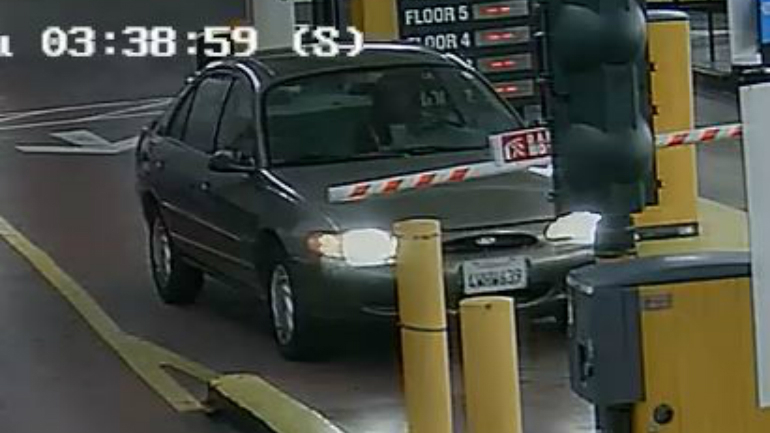 The theft occurred at 3:44 a.m. on Thursday and took place over just 12 minutes.
CBS 5 has it via the SFPD that the total amount of goods stolen was worth more like $500,000. KRON 4 is quoting anywhere from $2 million to $4 million, via the store owner.
Anyone with information about the suspects is asked to call police at 415-575-4444.