Hardly Strictly Bluegrass is definitely about music, and oh what a broad range there always is.
And it's surely about community, too — the shows are free and freewheeling, and lots of folks are making new friends.
Yes, yes, it's about people: People getting together, wearing fun hats, playing, and picnicking.
But what Hardly Strictly Bluegrass is really about — a fact that's become clear over its 15-year run — is dogs.
This year, as always, the true theme of HSB was people parading dogs around — or, rather, dogs parading people around. Because it's a free festival and in a park, with no real security gates, and despite the fact that it is wildly crowded in a way that is not pleasant for many canines, lots and lots of people bring their dogs.
Need proof? Here it is.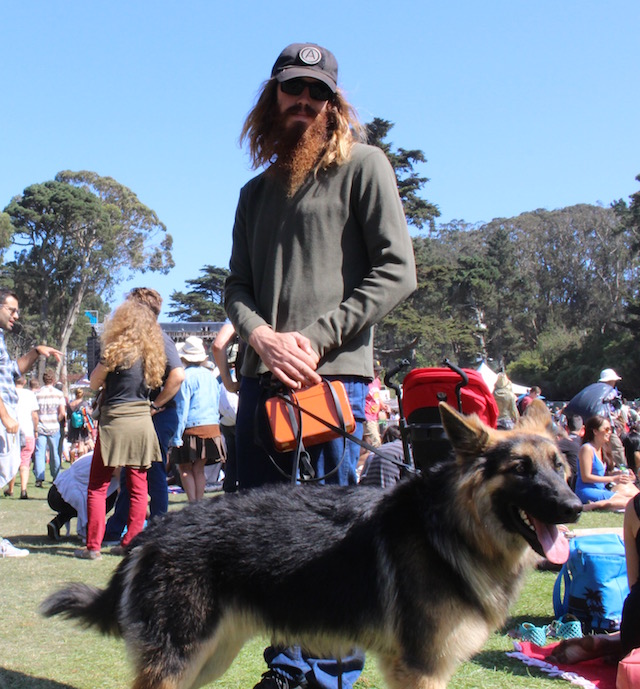 Photos by Caleb Pershan
Previously: Not-So-Strict Rules For Hardly Strictly Bluegrass