Delighting pretty much anyone with an imagination or sense of humor, "fairy doors" are miniature, whimsical fixtures that some anonymous creative folk have tucked around the human world. These would-be portals to another realm — like the one pictured above hidden in Golden Gate Park — can be found in many a remote corner of the Bay Area.
Popular among kids and Redditors alike, these tiny doors are usually concealed so that evil monsters like the guy in in this local case reported on by CityLab can't destroy them.
That's why, when a Bernal Heights resident discovered a new fairy door recently, he reported it to Bernalwood without disclosing the door's location. Feel free to go searching for it, but please protect our fairy friends and don't smash or steal it when you do.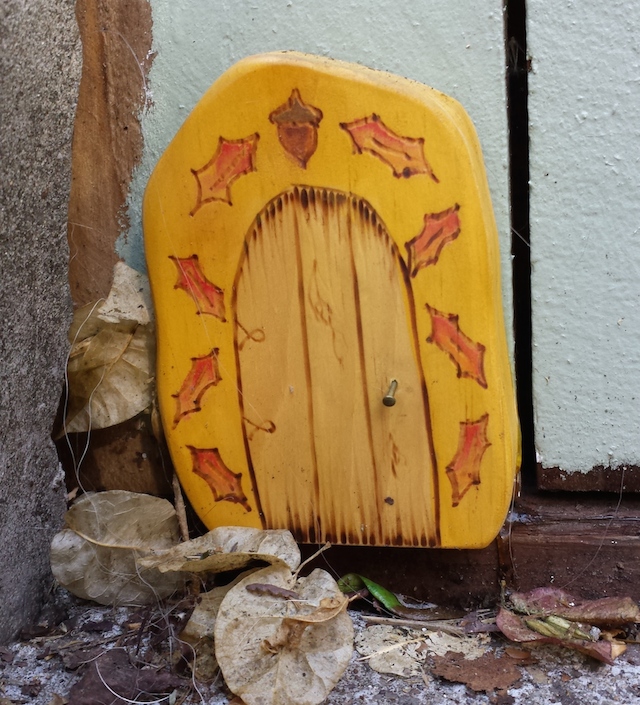 Photo: Bernalwood
With the appearance of the new door, I have to wonder: Is this the work of Tony Powell, who came forward to media like the Chron to take credit for the fairy doors last year?
If you're looking for more, CBS rounded up enough on 24th Street to rival the dozens that can be found in Ann Arbor, Michigan, so you should probably start there.
Inside the door above. Photo: Reddit