While the Queen Anne-style house looks outdated, this Pacific Heights mansion has all the amenities: eight bedrooms, eight and a half baths, game bar, elevator, rooftop terrace, a library and a wet bar hidden behind a bookshelf. One can see the Golden Gate Bridge, Palace of Fine Arts and Alcatraz Island from the living room.
8 Bedrooms
8.5 Baths
10,345 sq.ft.
It was built in the 1880's and with all the time comes a lot of history. Late 19th century shipping executive William F. Babcock had the house built as a wedding gift for his daughter, Alice Brigham. James Leary Flood, son of Comstock Lode owner James Clair Flood, offered to move Brigham's house so he can build a new mansion at her current address. Her house was moved to 2828 Vallejo Street.
"I remember my mother saying that the house was cut in half, or maybe in quarters, and you could see where it was put back together," Gordon Andrews, whose parents were the most recent owners of the home, told the Wall Street Journal. Andrews said that "he never could find those spots."
After being in the Andrews family for six decades, the house is now for sale and the listing has been on Zillow for nearly 300 days.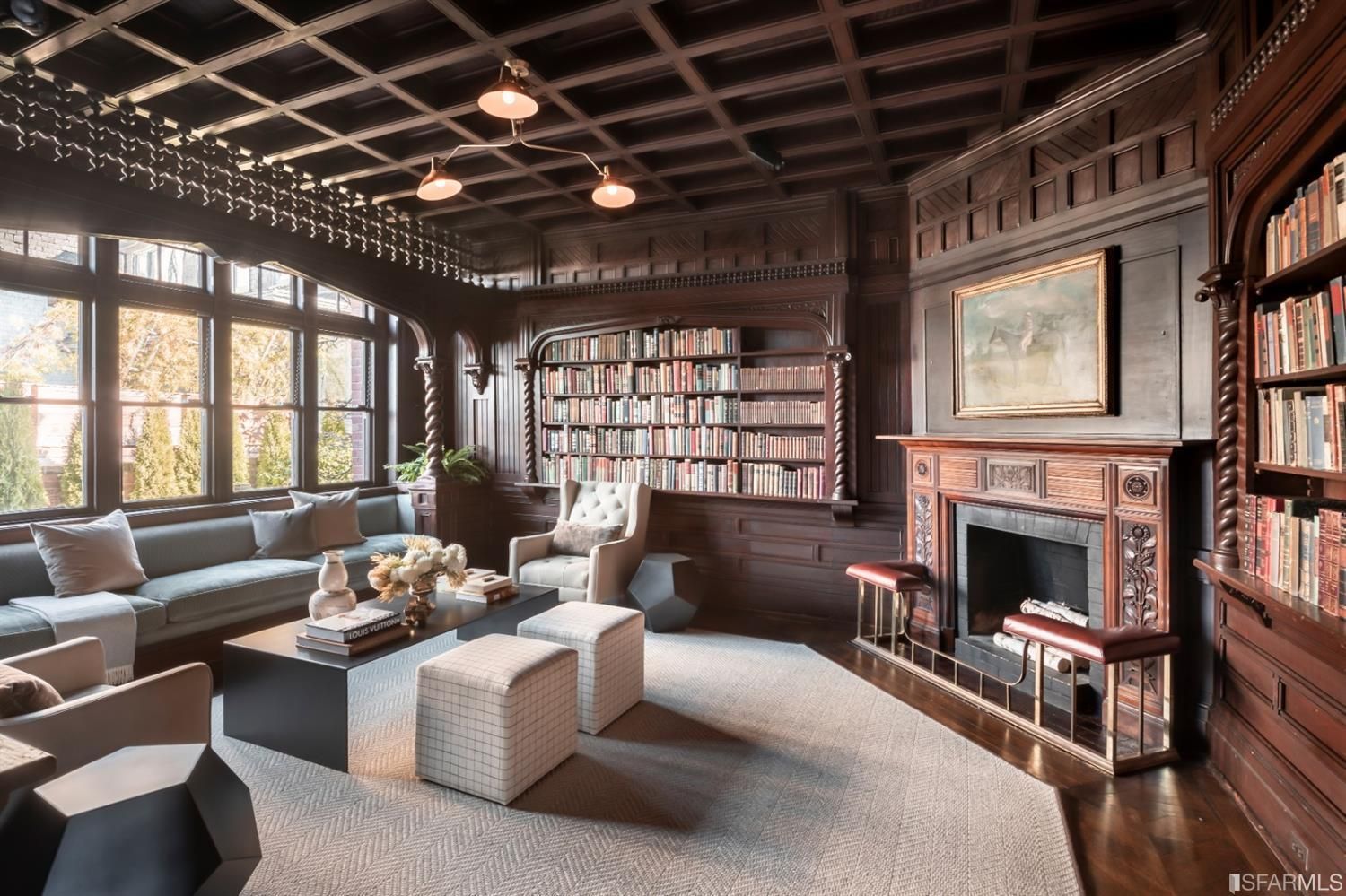 This iconic property is brought to you by listing agent Neal Ward of Compass.