Self-proclaimed Queen of Christmas Mariah Carey is taking her Christmas spectacular on the road this year, and she'll be playing two dates in California — just none in Northern California.
Say what you will about the now ubiquitous holiday pop hit "All I Want for Christmas Is You," but it continues to make millions for Ms. Mariah Carey. She parlayed it into an entire Christmas concert and did a mini-tour in December 2022, called the "Merry Christmas to All!" tour performing in Toronto and New York — and turning it into a Christmas special that aired on CBS and Paramount+.
For the holiday season in 2023, Carey is doing a more full-fledged tour, the "Merry Christmas One And All!" tour, with dates that were announced Tuesday. "Yes, the actual defrosting has begun!" Carey said in a tweet, making reference to a meme of recent years about how she gets defrosted every Christmas to perform that song over and over until January, and then put back on ice.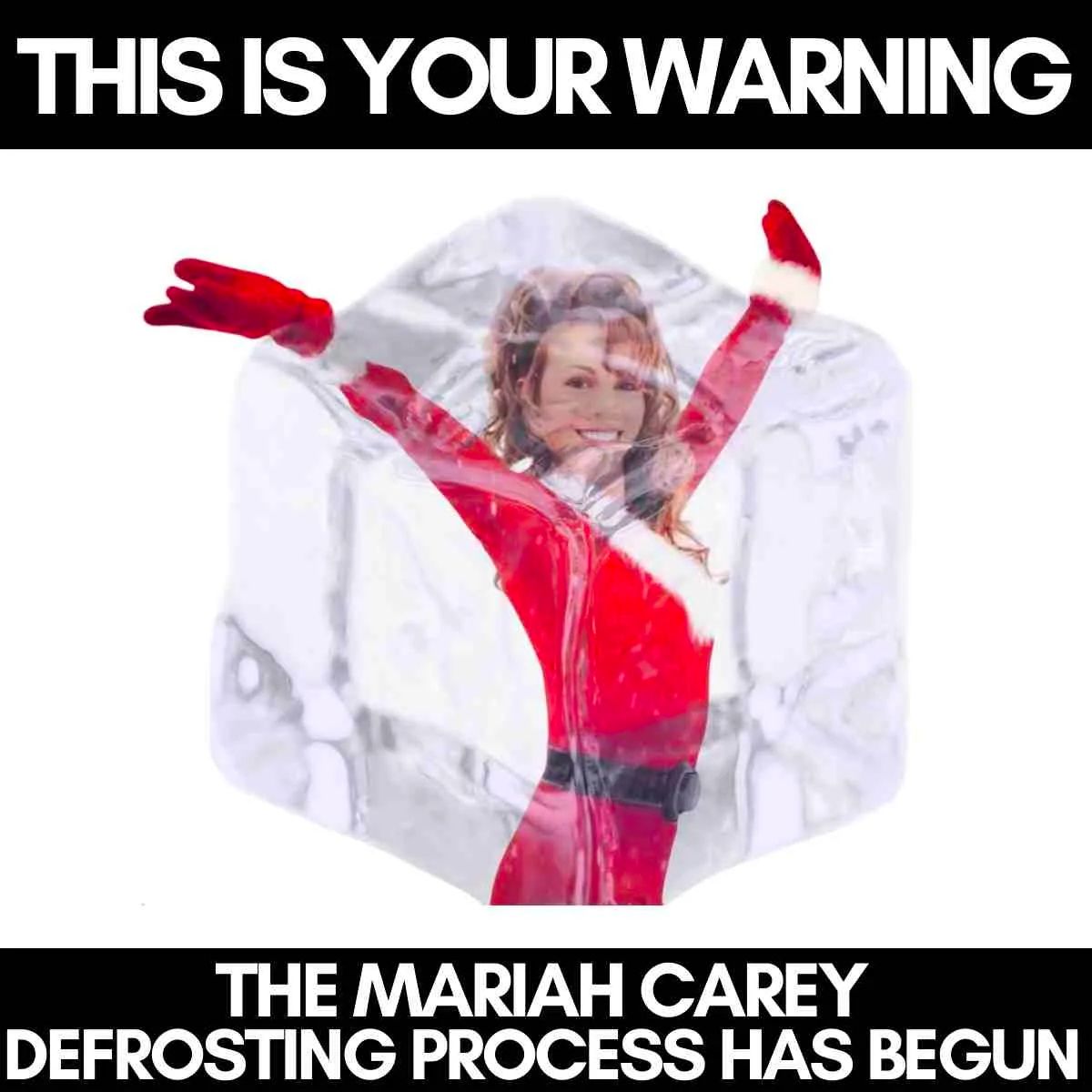 The tour will kick off on November 15 at Yaamava Casino just outside San Bernardino, and that will be followed by a Los Angeles date on November 17 at the Hollywood Bowl.
Tickets go on sale Friday, October 6, with an American Express presale starting Wednesday, October 4.

The schedule currently has a four-day gap between November 17 and a November 21 date in Denver, and it's always possible that gap will be filled with a Bay Area date — but there's no word on that yet.
She'll be playing other dates in Detroit, Kansas City, Toronto, Chicago, Boston, Montreal, Pittsburgh, Philadelphia, Baltimore, and New York City. The December 17 date at Madison Square Garden could likely become another TV special.