The Board of Supervisors apparently approved a liquor license transfer for the big-box booze retailer Total Wine & More to move into the now-vacated Office Max at 14th and Harrison Streets, though the state ABC has not approved the license yet.
It was last November, the week before Thanksgiving, when Hoodline broke the news that the Office Max at 14th and Harrison Streets had closed permanently. At the time of that report, the place had already lost its Office Max logo, and was covered with tagging and graffiti.
It's sat empty since, but something has been in the works. In today's Eater SF food news roundup, the third item informs us that big-box liquor store Total Wine & More is trying to move into the space. Eater reports that "According to records from the San Francisco County Supervisor's website, the San Francisco Board of Supervisors has approved a liquor license transfer for California Wine and Spirits LLC, which will operate as Total Wine & More."
That vote apparently happened at the February 16 SF Board of Supervisors meeting, and no one in the local media ecosystem noticed it. But there has been some action since. The above letter is from board clerk Angela Cavillo to California Department of Alcoholic Beverage Control (ABC) staff services manager Analyn Alabanza, clarifying that the board approved a Type -21 off-sale license (selling beer, wine, and liquor to go), a Type-42 on-sale license (consuming beer and wine on-site), and a Type-86 educational testing licenses (beer- and wine-tasting classes where people can drink).
The board approved these licenses with "a condition" from the SFPD. Further in the document, we see that condition was that Total Wine & More "shall actively monitor the area under their control in an effort to prevent the loitering of persons on any property adjacent to the licensed premises."
The ABC has final say on whether these liquor licenses are granted. According to state ABC records, the department has neither approved nor denied the license requests at this point.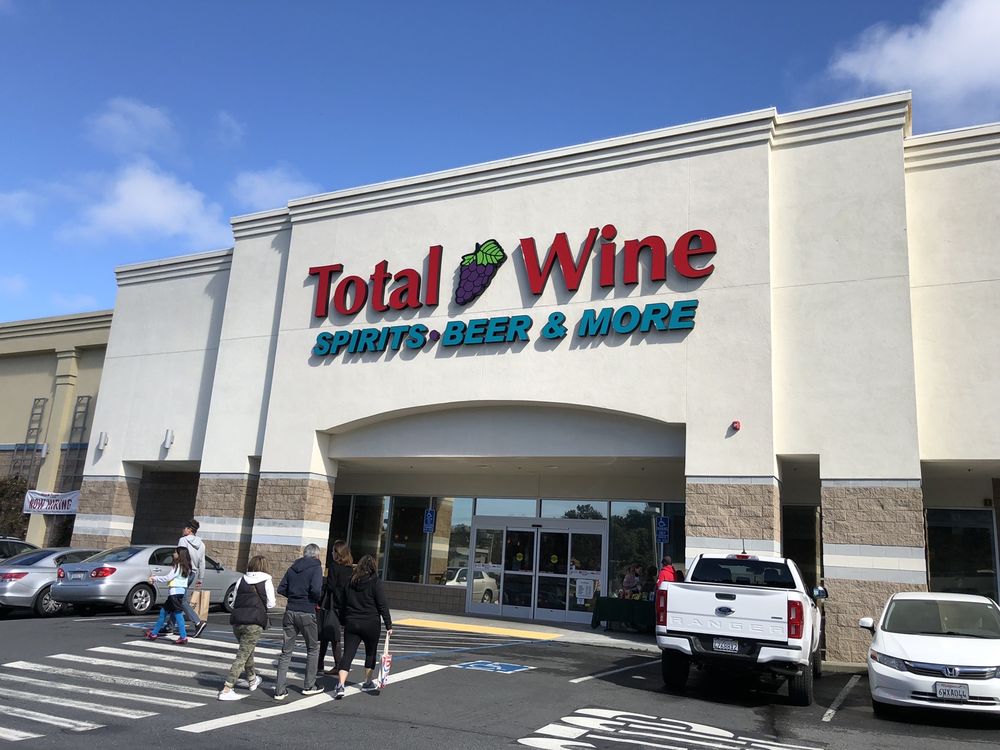 Total Wine & More is a national chain based in Bethesda, Maryland, with about 250 stores nationwide. The above photo is from the one in Daly City, and they also have Bay Area locations in Pleasant Hill, Pleasanton, and San Ramon. The chain is additionally currently trying to open another one in Santa Rosa, and they seem to be in expansion mode.
So we'll toast a glass to Total Wine & More and wish their license application the best at the state ABC, because an empty and dilapidated ex-Office Max is not doing the city any good.
Related: Whole Foods Moves In Again On Long-Vacant Former Best Buy Location at Geary and Masonic [SFist]
Image: Google Street View