Since we're piling on tech platforms today in the wake of the Iowa Caucus meltdown, Vice has a new detailed breakdown of the most common scams on Airbnb.
Last October, Vice had a great exposé on a rampant bait-and-switch Airbnb scam wherein a renter agrees to one property, which has some manner of supposed crazy last-minute emergency, requiring them to take another property from the same host which then turns out to be some kind of bedbug-infested flophouse. Vice was apparently inundated with emails after publishing that post, which they've detailed in a follow-up post describing the most common Airbnb scams.
As The Verge notes, Airbnb promised to verify all of its listings in the wake of that report (though has not detailed in full how they expect to do this). But in the meanwhile, these scams continue to run amok on Airbnb.
1. Multiple Hosts Listing the Same Property
Vice's reporting found a nutty chain of similarities between properties listed by "Andrew and Becky," "Kelsey and Jean," and three other couples with different names. But this is clearly the same property! Yet it was listed at wildly different prices between $95-249 for the same nights.

2. Properties that Never Existed
Many of the scams Vice found fall under the heading "bait and switch," offering something and then delivering something substantially shittier. In many cases, the first "good" property was a fictional construct all along, and the listing was jacked with stock photos, was someone else's property, or something they swiped from an interior design publication.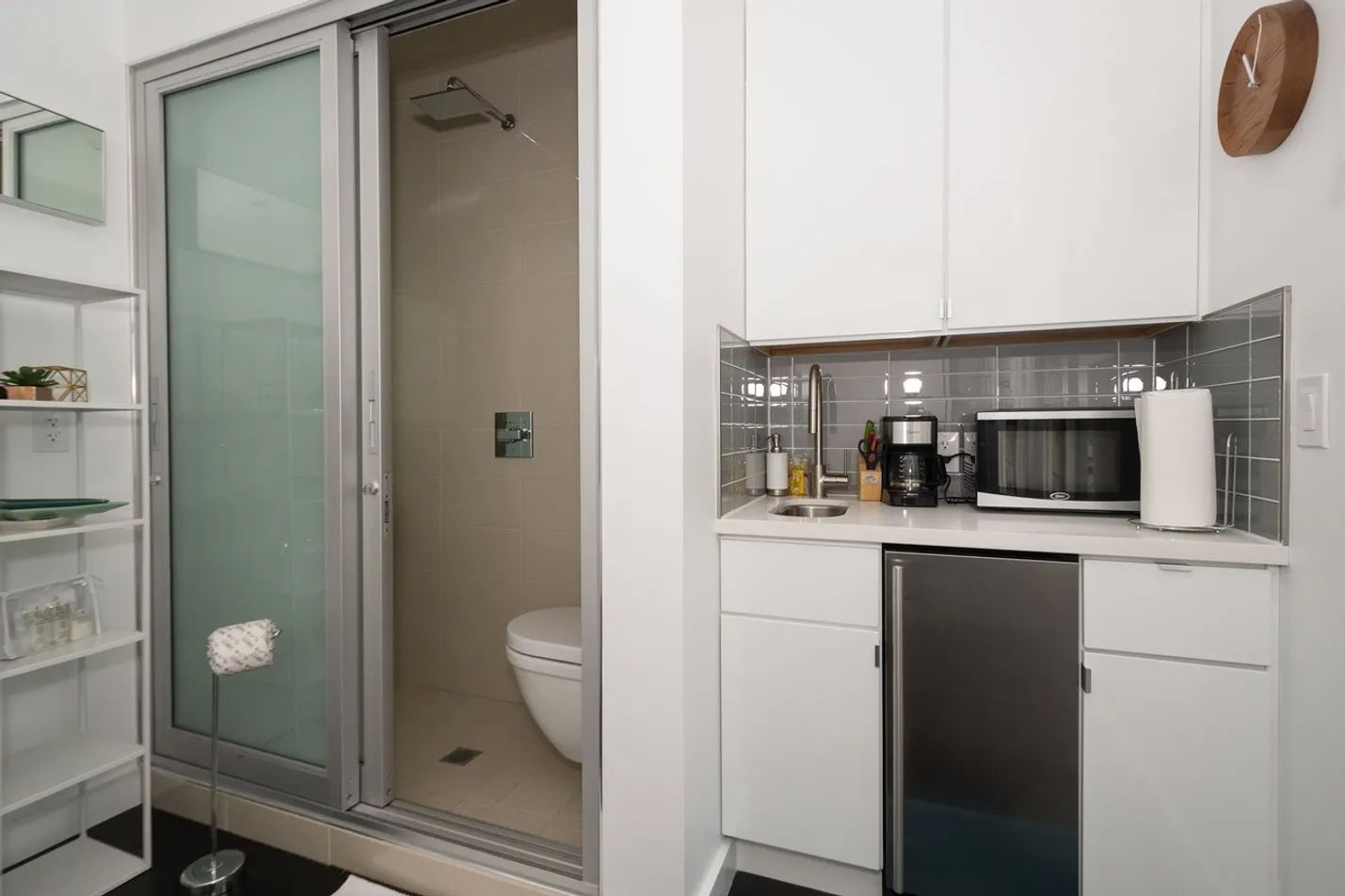 3. Claiming the Plumbing Broke
Airbnb allows an "unavoidable circumstance" clause in cases of "unforeseen property damage, maintenance, and amenity issues." The most common claim is plumbing problems, reported at which point you have no other options, and the host offers you some craptastic other location you're forced to take out of desperation.
4. Double, Triple, and Quadruple-Booking
Sure, Airbnb does not allow hosts to double-book a property. But hosts can still book the same property on multiple other sites like VRBO and Booking.com, and once you arrive, there is little recourse.
5. Paying Outside the Airbnb App
Some hosts occasionally ask for payment through some medium other than the Airbnb app or platform. "It's virtually always a prelude to something even sketchier," Vice reports after reviewing nearly 1,000 emails.
6. Bogus Damage Charges
One Parisian renter tells Vice, "Owner of the unit called me and accused me of losing the key to the flat. I told him I left it just where he told me to leave it, and that it should be there. He became belligerent and started yelling at me in French, which I did not understand."
"About 2 hours after check out, he sent to me a text telling me I owed him $2,000.00 US dollars to re-key the door. Airbnb then messaged me to tell me that they were going to collect on that $2,000.00 and that I should make arrangements to pay same through my account," the renter notes. The charge was eliminated, but fake damage is a common scheme.
7. Extorting Positive Reviews
Vice found some cases, hosts will "ask up-front for a five-star review no matter what the stay was really like." Other hosts would screen your other reviews before renting, and not rent unless you'd agreed to leave no reviews.

8. Removing Negative Reviews
There are ways for hosts to remove your negative reviews, but Airbnb has the final say on that. Still, the host can game that system by submitting fake texts or other doctored evidence, and the company could rule in the host's favor.

9. Stalling Your Refund
The Airbnb platform only allows a two-week window for leaving reviews, and if you're trying to get a refund, that clock can run out on you. Vice also notes that "Guests are also unable to leave reviews if their stay was cancelled—even if it was cancelled because they arrived there, noted the house was actually, for instance, a trap house."
10. Renter Scams
Renters can be con artists too! Generally they will smoke or break something and deny doing it, but the damage is done so the host cannot rent again without incurring repair costs and such.

Related: A Treasury of 'Apartment Sadness' Posts on SFist

Top image: Craigslist via Apartment Sadness