The notoriously nasty Burger King at Market and Grove Streets just suddenly shut down, posting signs they were "permanently closed effective October 1 2019." The most recent of their many health inspection complaints was dated just two weeks ago.
SFist got a reader tip Wednesday, and it turns out the claim was not a whopper. The Burger King at Market and Eighth Streets has suddenly and shockingly closed forever, doors locked, with hardscrabble, all-caps signs taped on the widows saying "THIS STORE IS PERMANENTLY CLOSED EFFECTIVE OCTOBER 1ST 2019."
The sudden closure might or might not be related to recent San Francisco Department of Public Health complaints. This particular Burger King received health code complaints as recently as September 20, 2019, and was cited for eight health code violations on a July 3, 2019 inspection.
Hoodline reported in 2016 that this Burger King was shut down then for "Imminent health hazard(s),"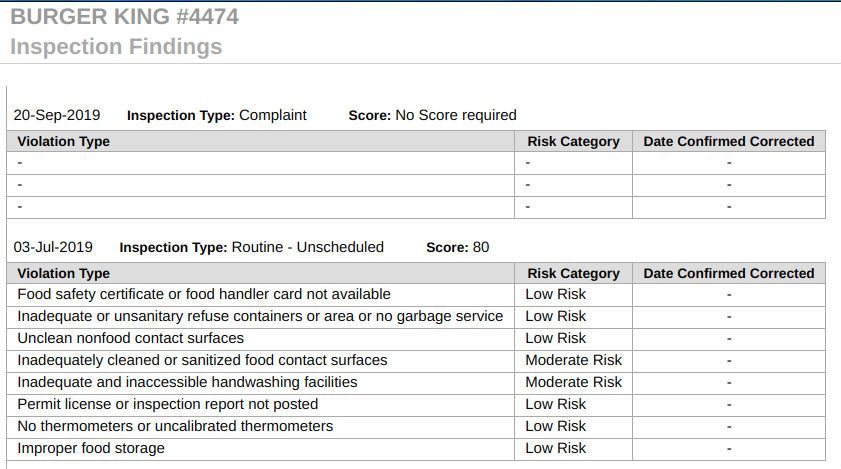 At least 16 Department of Public Health complaints or violations have been lobbed against this particular Burger King in 2019 alone, an unusually large number of complaints that may have contributed to the location's closure.
Here we see a picture from a Yelp review from just five weeks ago, where mold is clearly growing on this particular Burger King location's food. People, this is not okay for a functioning restaurant!
"The definition of disgusting." raves another Yelp reviewer. "There are live birds flying around in here as I write this. There is food all over the floors."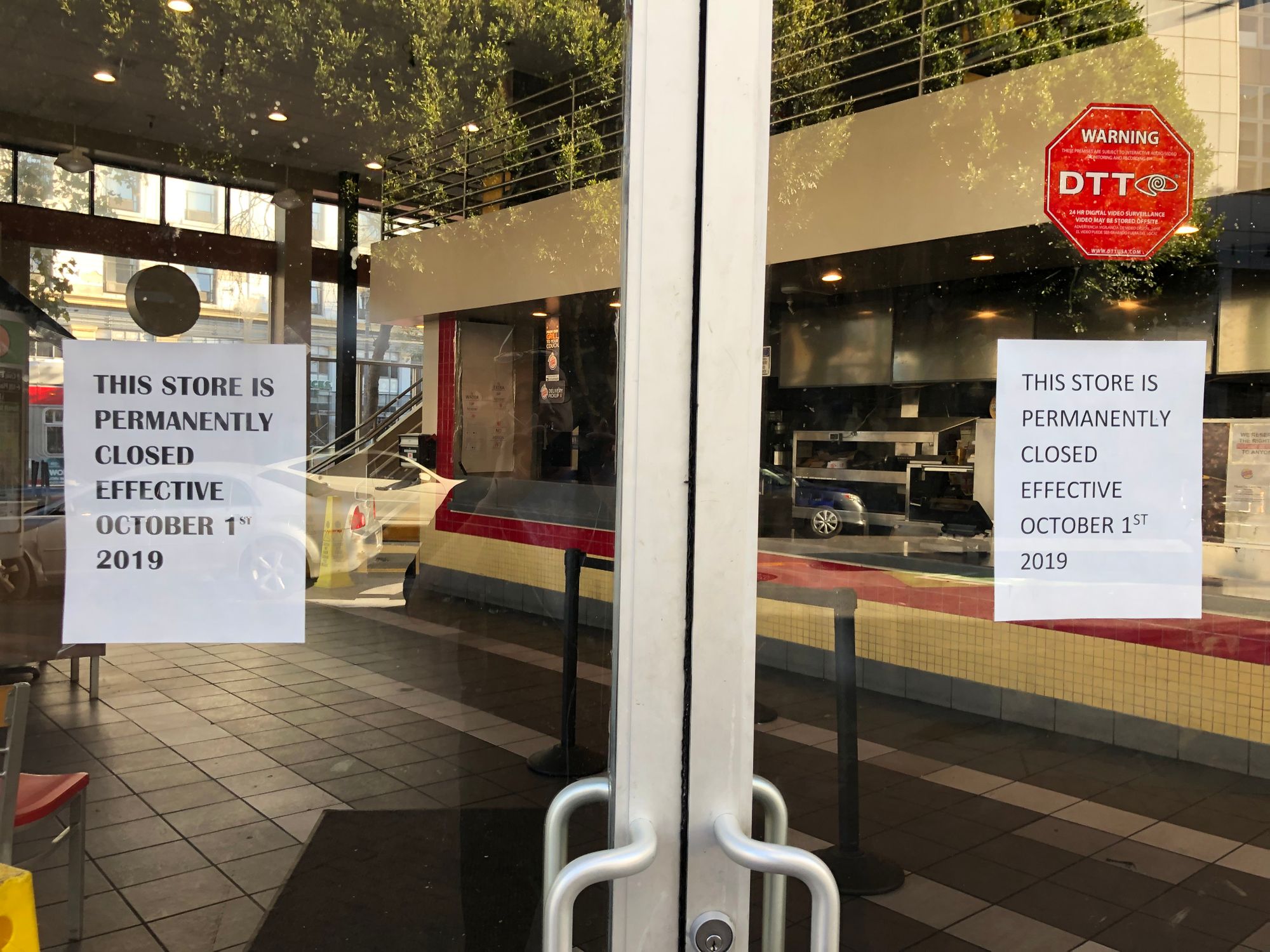 This 1200 Market Street location originally became a Burger King in 1987, according to criss-cross directories from that era (which can conveniently be found across the street at the San Francisco Public Library Main Branch). Prior to that, the address was reportedly a tourist shop called Civic Center Souvenirs from at least 1975-1985.

When SFist observed the scene at 5 p.m. Wednesday, people were still walking up to the Burger King doors and trying to walk in. These doors were locked, and locals had to accept the heartbreaking new reality that there is no longer a Burger King at Market and Grove Streets.

(But there is also a recently reopened and no-longer-gutted Carl's Jr. two blocks north of this Burger King site. Plus there's another Burger King three-and-a-half blocks from here on Powell Street, if you absolutely must have Burger King.)

This may just be the new reality of the area, with a Whole Foods and condo development being built across the street. But going forward, it's impossible to get an Impossible Whopper at the Civic Center Burger King.

Related: Burger King Panders To Gay Fast Food Fans With 'Proud Whopper' Stunt At S.F. Pride [SFist]