Throw the best living room party with these wireless speakers.
Skip the porta-potty lines, swirling dust, thousand degree weather, and frat bros in your face: celebrate festival season in the comfort of your own home with these powerful wireless speakers. It's all the convenience of booming beats delivered by your favorite artists - without all that other stuff. Whether you're looking for a mobile powerhouse or feel like getting a little bit spacey with a floating speaker orb, we've rounded up some top picks below.
1. Kove Commuter Wireless Speaker
Maybe you don't want to be that guy on the bus blaring your music so loud nobody else can think, but you could certainly do it if you wanted to with the Kove Commuter. This compact, Bluetooth 4.1 speaker is designed to accompany you anywhere and provide the soundtrack you need. It's got up to eight hours of playtime on a single charge so you can keep the party going well into the morning. And it'll let you answer business calls with the built-in microphone.
Buy now: Get bassy beats and crisp treble for $89.99 - that's over half off the original price of $199.99.

2. G-BOOM Wireless Bluetooth Boombox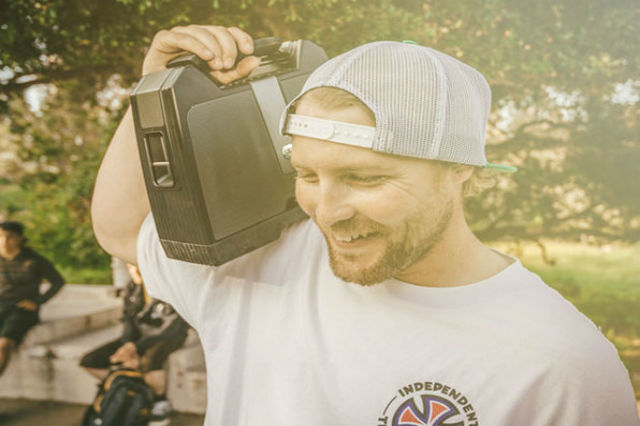 Throw it back to one of the most epic eras of music with this 80's style G-BOOM Wireless Bluetooth Boombox. This wireless speaker is totally portable and sports the same classic design as a boombox - with enhanced modern audio. The 2.1 speaker configuration (two full-range drivers & one tweeter) and dual rear-firing bass ports mean you get full impact sound wherever you go.
Buy now: Up to seven hours of playback for $84.99 - that's reduced from $100.
3. Braven 705 Bluetooth Speaker
This top-rated speaker keeps you going from day to night: get the Braven 705 Bluetooth Speaker and play 12 hours of your favorite songs, nonstop. Shock absorbent and water resistant, this speaker is guaranteed to last through pretty much anything. You can even pair multiple together for a surround sound experience.
Buy now: Turn on, sync and play - get it for $42.99, or 57% off the usual price of $99.99.
Questions about your order? Contact [email protected].
This post is brought to you by stackcommerce.