From web dev to project management, here's how to add an in-demand skillset to your resume to impress your next employer.
If you're tired of your current job and are ready to make sweeping changes to your career, we've got the perfect courses to get you there. Check out our lineup of online trainings to help you enter some of the fastest-growing, most lucrative industries out there:

1. The Complete Computer Science Bundle — 89% off
Think you need to go back to school to get a complete education in computer science? You thought wrong: this online course offers a quality education in tech from the ground up, covering everything from Java to Raspberry Pi.
Buy now: Skip the ridiculous tuition for just $39, marked down from $367.
2. Ultimate All-Level Excel Bootcamp — 85% off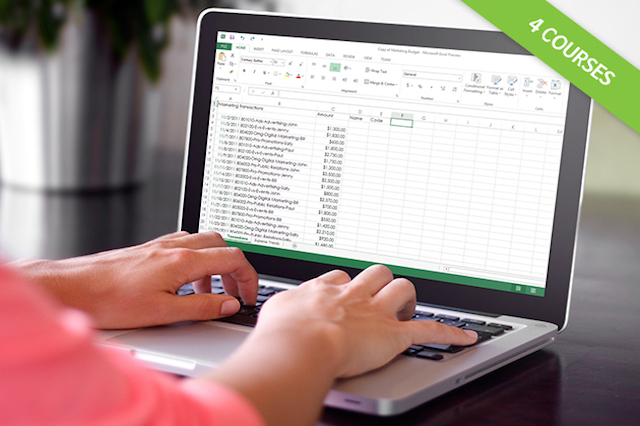 An essential skill for anyone in the business world, this Excel Bootcamp will get you manipulating data like a pro. You'll make intelligent, better-informed business decisions after learning how to collect, analyze, and forecast data using Excel.
Buy now: Max out your pivot table skills for $35, reduced from $246.
3. UI & UX Design Bootcamp — 96% off
Build dynamic, profitable websites with this UI& UX Design Bundle. You'll learn how users interact with content and critical programming languages essential to both front and back-end design.
Buy now: Craft engaging apps and sites for $39, lowered from $995.
4. The Freelance Web Developer Bundle — 96% off
This freelance development bundle includes eight courses from some of the most in-demand instructors out there, encompassing everything from web design (HTML and CSS) to WordPress. It's essentially the Renaissance Man of bundles, because you'll learn how to do it all.
Buy now: Be your own boss for $25, marked down from $792.

5. Project Management Professional (PMP)® Certification Training — 96% off
Ah, project managers — the ones keeping everything together, from maintaining project deadlines to managing team members. Land your PMP certification with this bundle, and get lifetime access to over 35 hours of training from one of the most respected, in-demand certification organizations.
Buy now: Get this PMP training for $49.99, reduced from $1,495.
Questions about your order? Contact [email protected].
This post is brought to you by stackcommerce.