Hello, My Name Is Doris - Embarcadero
Sally Field's first starring role in more than 20 years is a retooling of the romantic comedy formula that contains virtually no actual romance and gets better as it gets more awkward and mortifying. Hello, My Name Is Doris is a solid comedic vehicle for Field as Doris, a sixtysomething single hoarder who falls for her hunky new millennial boss. Misinterpreting every social cue, Doris manages to fail upward and become a hipster icon among a clique she does not understand. Tyne Daly and teen actor Isabella Acres stand out in supporting roles, though Raiders and 49ers fans should keep an eye out for legendary cornerback Nnamdi Asomugha in a quickie cameo role. But Hello, My Name is Doris is most memorable because it's the kind of movie Hollywood never makes — a moving and comical character study of a woman in her 60s. — Joe Kukura
The Divergent Series: Allegiant Part 1 - Everywhere
Like many another movie based on a book trilogy, the latest from the dystopian Divergent series is part one of a two part finale based on a single book. Because we can't get enough Divergents! (Note: We've already had enough Divergents.)
In this one, Tris and and her fellow rebels venture outside the giant Chicago Wall (© 2017 by President Trump) to find out just what is up with that whole stupid "Factions" set-up anyway.
Helen Mirren, Aaron Paul and Alan Rickman, (RIP) star in this drama about modern warfare and the drone technology used to fight terrorism. That fly that's been irritating you all day by buzzing around your head? It's totally a drone, dude!
The Big Bang Theory star Melissa Rauch makes the literal leap to the big screen with this gymnastics comedy she wrote with her husband Winston. She stars as a former Olympic bronze medal winner who decides to coach a new rising gymnast star, with intentions that are not entirely altruistic.
Miracles From Heaven - Everywhere
Another one of those "available for group showings" movies, which means religious content ahead! Based on the true story of a young girl who was diagnosed with a mysterious terminal illness that disappeared after she fell out of a tree. Seriously.
Jennifer Garner stars as the worried mother.
Creative Control - Opera Plaza
Indie comedy that's a little bit Her, and a little bit Google glasshole, centered on virtual reality tech and a guy who uses it to have an affair with with the virtual-version of his best friend's girl. That's not technically cheating, right?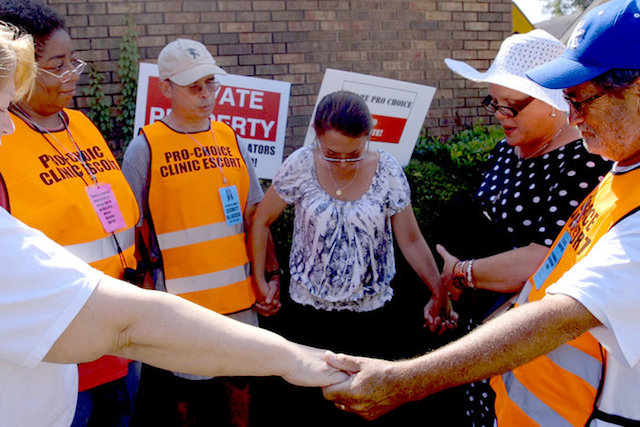 Documentary looks at the rising number of laws in the southern U.S., and increasingly outside the south, that are affecting women's health clinics, access to abortions, and reproductive rights. It's a scary fact that, as quoted in the doc, "women's constitutional rights are being determined by their zip codes."