The latest map of potentially impacted areas in the upcoming weekend public safety power shutoffs by PG&E includes wide swaths of every Bay Area county except San Francisco. PG&E now says that 850,000 power customers, or well over 2 million people, are likely to be impacted by these shutoffs.
Power shutoffs set to begin around 5 p.m. Saturday are expected to happen across the East Bay hills, and will impact a big portion of Berkeley, including the Cal campus, as Berkeleyside reports today. Power is expected to go off for about 48 hours this time, through Monday, due to an extreme wind event that will be impacting much of the Bay Area, and has the potential to knock down power lines and trees.
The "approximate" shutoff area map published here by PG&E also shows big parts of Marin, Contra Costa, and San Mateo counties that are likely to impacted as well. And as we saw during the shutoffs two weeks ago, the more customers impacted, the more likelihood there will be of a cascading domino effect of impacts — like how PG&E and Caltrans didn't seem to realize until the last minute that the Caldecott Tunnel was going to have to be shut down.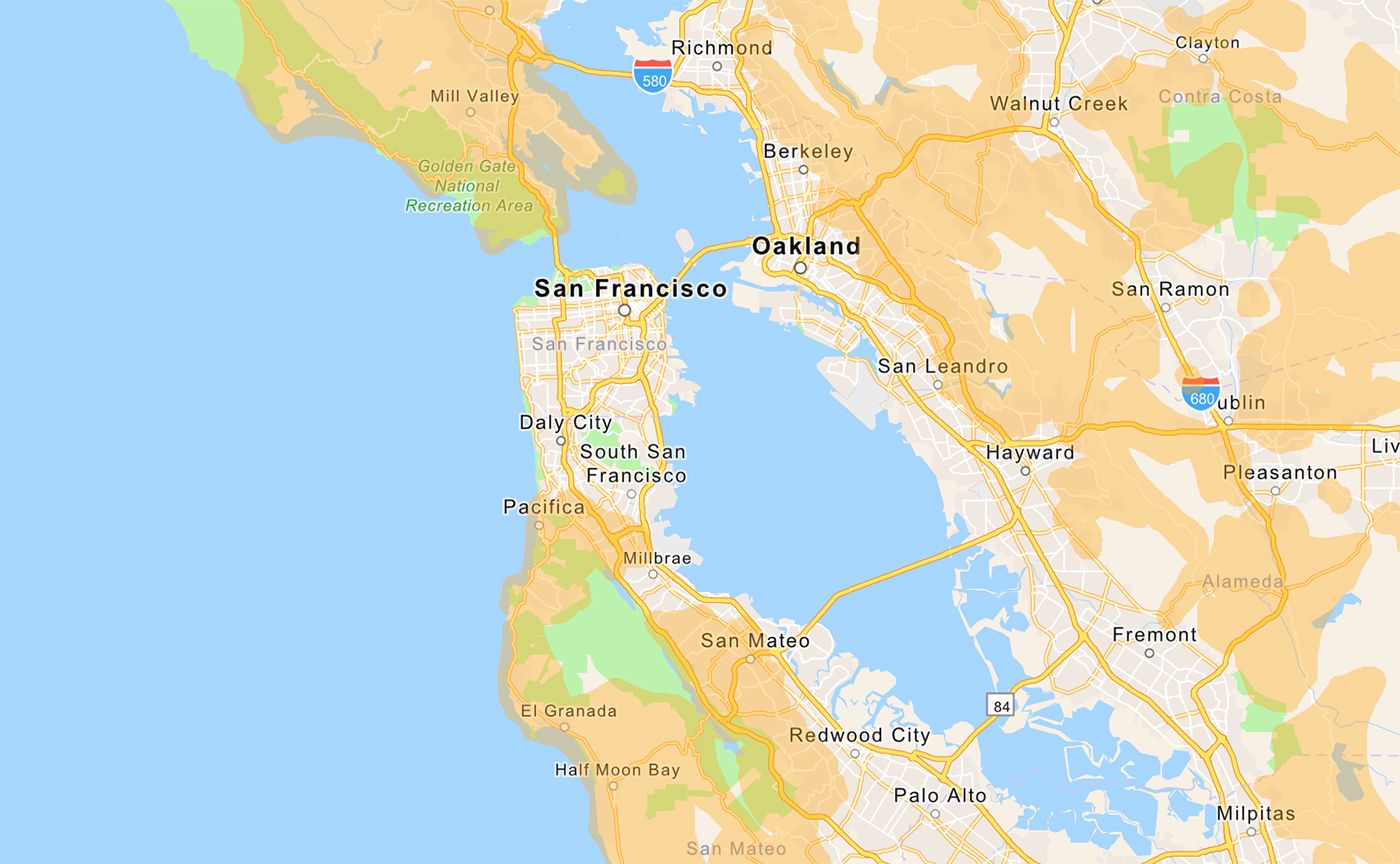 As KRON 4 reports, PG&E's current estimate for the number of customers affected beginning Saturday is 850,000. That includes over 57,000 customers in Alameda County; over 48,000 customers in Contra Costa County; nearly 93,000 customers in Sonoma County; 87,000 customers in Marin County; and 65,000 customers in San Mateo County. The shutoffs are happening in 36 different counties this time, and are expected to last until mid-day Monday.
Most will be losing power between 6 p.m. and 10 p.m. on Saturday, Halloween parties be damned. Get out those candles!
Previously: More, Wider-Spread Power Shutoffs Likely Coming To Bay Area Sunday