The once controversial, now beloved, 48-story Transamerica Pyramid is going up for sale for the first time since its 1972 completion, along with two nearby buildings on Sansome Street, for an estimated $600-$625 million.
Though the company moved its headquarters out of San Francisco many years ago, the Transamerica Corporation wants to maintain its naming rights to the building — which is still featured in all the company's branding. Parent company Aegon, which is based in the Netherlands, had put a partial stake in the tower up for grabs early last year, but finding no takers, it's now putting the entire building up for sale along with the adjacent, 19-story 505 Sansome, and the nine-story 545 Sansome. As the Business Times reports, the whole deal represents 760,000 square feet of office space.
The iconic, pyramid-shaped tower is now inextricably associated with San Francisco and remains one of the only recognizable pieces of the city's skyline. It stood as the city's tallest tower for over 40 years, eclipsed only by Salesforce Tower.
But when it was first built, with its unique design by William Pereira & Associates, it was considered an eyesore by many. As Curbed recounts, the shape was in fact a concession to SF's ever-active shadow-fearing lobby, which imagined that such a tall building would cast too big of a shadow on the surrounding streets.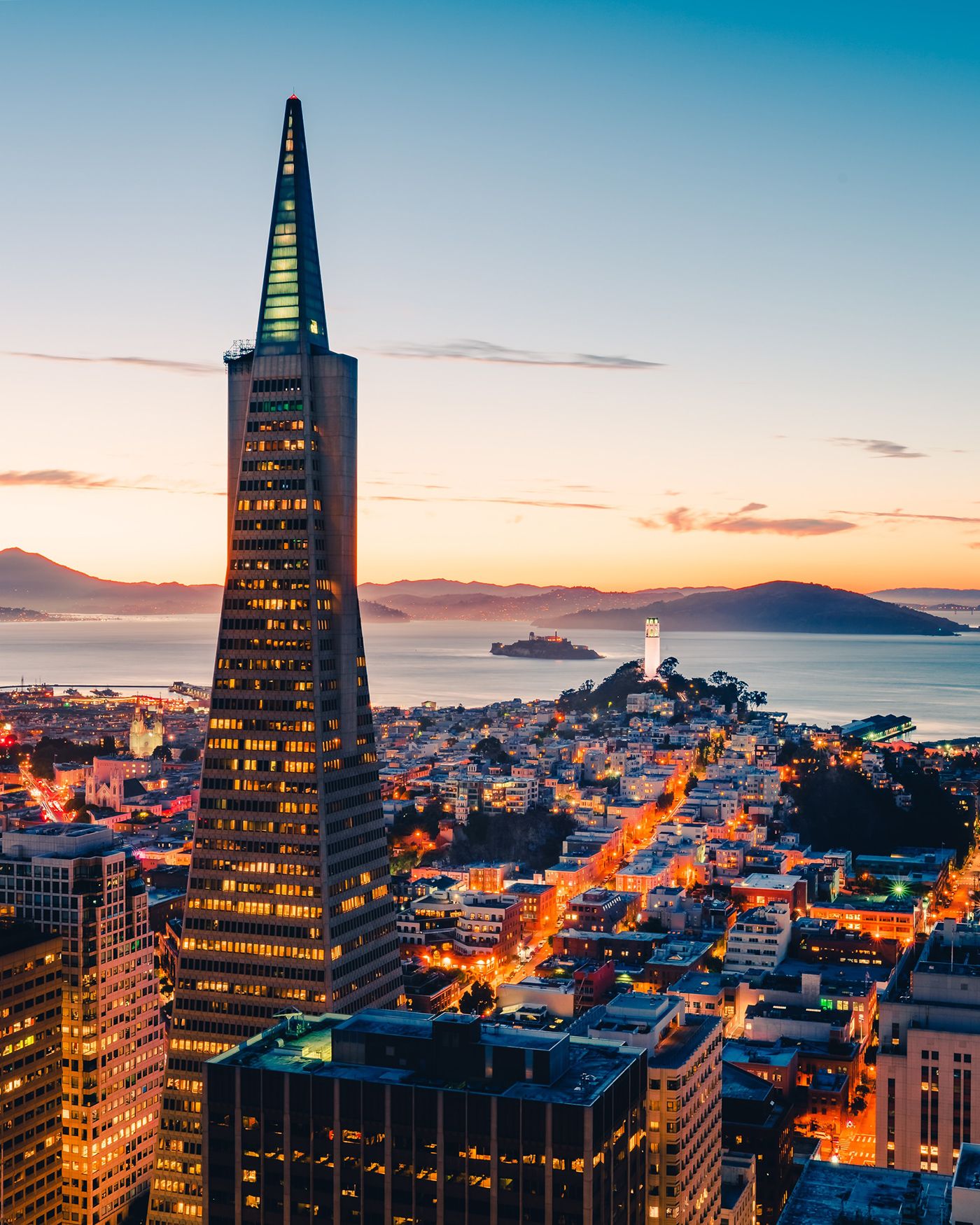 The Transamerica Pyramid was allegedly one of the multiple terrorist-attack targets considered in the foiled Bojinka Plot in 1995. Largely masterminded by Khalid Sheikh Mohammed, the plot is considered a precursor and training ground for 9/11, of which Mohammed is believed to be a chief architect.
In addition to providing insurance and investment services, the Transamerica Corporation briefly owned the film studio United Artists in the 1970s. The studio was sold off to MGM, as Wikipedia tells us, following the legendary flop Heaven's Gate, which lost the studio $37 million, or about $144 million in today's dollars.