We here at SFist feel confident enough to tell you what to do with your little blessings. So much so that, notwithstanding day care centers, we have the top 10 spots to bring your kids in San Francisco. Enjoy.
Carousels at Golden Gate Park and SoMa
At the Koret Children's Playground, Golden Gate Park's one remaining carousel is a century-old gem featuring horses, dogs, roosters and other animals your kids can ride until they're dizzy with excitement. Restored in the '80s, the colorful menagerie now spins to the tune of a restored German band organ. Rides are just $1 for kids ages 6 to 12 and two bucks for grownups.
Golden Gate Park, 320 Bowling Green Drive
In SoMa, near the heart of the Moscone Center, the Children's Creativity Museum also features a 1906 carousel restored from its former oceanside glory at Playland-at-the-Beach. While the kids might not care about the historical context, they will certainly appreciate the sights, sounds, and endless glee of spinning around in circles. $4 per rider or $3 with museum admission.
Fourth and Howard, S.F.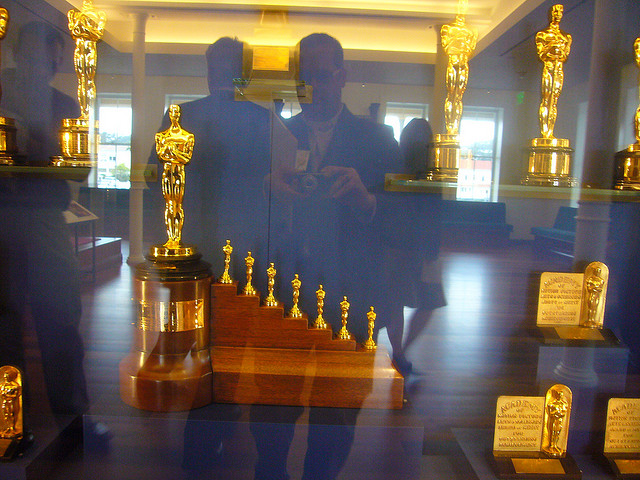 The Walt Disney Family Museum
Did you know we had a Walt Disney museum? Well, we do. This Presidio museum chronicles the life and works of the animation kingpin with permanent collections and rotating exhibits that show Walt's history through early drawings, movies, music, and listening stations, plus a popular 13-foot model of Disneyland as originally designed. Throw a hike into the mix and you've got a recipe for tired, happy, and quiet kids on the way home.
104 Montgomery Street (the other Montgomery, in the Presidio), 415-345-6800
Under the Golden Gate Bridge, as seen from Fort Point. (Photo: Davitydave)
Fort Point
Few places are more thrilling to kids than abandoned military forts. They're dark, spooky, and perfect for hide and seek. Fort Point was ostensibly built to protected San Francisco from Confederate attack during the Civil War (ha), and it's perfect on all counts. It even has the added bonus of hosting "Living History" days with music, infantry and artillery drills, and education demonstrations (the next one is August 18th).
Fort Point is located at the south anchorage of the Golden Gate Bridge at the end of Marine Drive on the Presidio of San Francisco.
Cement slide in Golden Gate Park. (Photo: Bryan Mason)

Historic Slides (Various Locations)
Modern playgrounds are a blast obviously, but for a throwback thrill that will delight the youngsters, look to the cement slides spread around San Francisco and Berkeley. The most accessible is a pair of historic slides at the Koret Children's Playground in Golden Gate Park. For a more neighborhood-y experience, hike up the hills above the Castro to the Seward Street mini park, where you'll find a pair of slick and fast cement slides tucked between the houses. In the East Bay, take the tykes to Codornices Park near the Berkeley Rose Garden where a single slide winds down the hill under a big shady tree. Don't forget to bring a piece of cardboard so the kids can get sliding without ripping up those dungarees.
Action at AT&T Park.
AT&T Park
While it's obviously a great place for grownup fun, our celebrated ballpark offers plenty to do for kids — even those whose attention spans may not last all nine innings. On the Promenade Level behind third base, the Fan Lot lets teeballers knock a tiny home run on a miniature field, or ride the 80-foot slide through a giant Coke bottle. While you're there, snap a keepsake photo next to the city skyline and the World's Largest Baseball glove, and if you're in the park after daytime games on Sundays, you can take the tots out on the field to run the bases for real.
24 Willie Mays Plaza (at Third), S.F.; 415-972-2000
Strollers line up at the entrance to the Marina Public Library, a hot spot with the toddler set. (Photo: analogskirt)
The Public Library
Remember books? They're swell. It might be a nice history lesson, not to mention some first-hand exposure to San Francisco's homeless, to take a trip to the public library. The Dewey Decimal System makes for a fun game! And it's time those smug little rugrats learn that not everything, in fact, has made it onto the internet.
Touchable words at the Exploratorium. (Photo: Andrew Dalton)
The Exploratorium
The newly relocated and reopened Exploratorium, on the water at Pier 15, has all the fun stuff from the old museum (opened in 1971), and more. You can take the kids to learn about tides and plankton, play with cool marble machines, and explore the famed Tactile Dome (designed by August Coppola) in total darkness. Added bonus, there's a restaurant fit for adults now, called Seaglass, where you can have a glass of wine to try to drown out the shrieks of the day.
The Rainforest Cafe
It's pretty much every kid's dream of an eating establishment — a theme restaurant with animatronic toucans, dinosaur-shaped chicken nuggets, and a tropical rainstorm every 20 minutes. Think of it like a children's version of the Tonga Room. And yes, there are cocktails for the grownups. And a sizable gift shop.
145 Jefferson (at Mason), S.F.; 415-440-5610
Leanne and cub wrestle their way right into our hearts. (Photo by Marianne Hale/S.F. Zoo)
San Francisco Zoo
What kind of kid doesn't love the zoo? They've got gorillas, penguins, giraffes, tigers, and bears. (Oh my.)
1 Zoo Road (at Sloat), S.F.; 415-753-7080
(AP Photo/Jeff Chiu)
California Academy of Sciences
The Academy is a great place for kids to learn about species from around the world, featuring a bevy of animals and sea creatures. It's also a great place to see nature! The living rooftop alone is a wonder to behold for your future little architect.
55 Music Concourse (at MLK Jr. Drive, in Golden Gate Park), S.F.; 415-379-8000
Dolores Park Playground
The City's hippest park is ready to play host to your hip child. It's got everything: slides, sand, rubber safety thingamajigs, poles, a bridge, swings, and a good 50- to 100-feet between your wee ones and the mary jane-smoking Missionites lurking below.
Dolores & 19th Street, S.F

Jay Barmann, Andrew Dalton, Rose Garrett, and Brock Keeling contributed to this handy guide.
The Academy Award (and seven special little statuettes) for Disney's "Snow White and the Seven Dwarfs." (Photo: davitydave)